Signing up for credit cards through partner links earns us a commission. Terms apply to the offers listed on this page. Here's our full Advertising Policy.
Chase offers many of the best credit cards for travel, like the Chase Sapphire Preferred® Card (our #1 first credit card for beginners). But the bank also has strict application rules, which makes it difficult to get their rewards credit cards if you open lots of new accounts.
Chase will not approve you for most of their cards if you've opened five or more cards from any bank (not counting certain business credit cards) in the past 24 months. This restriction is known as the Chase 5/24 rule.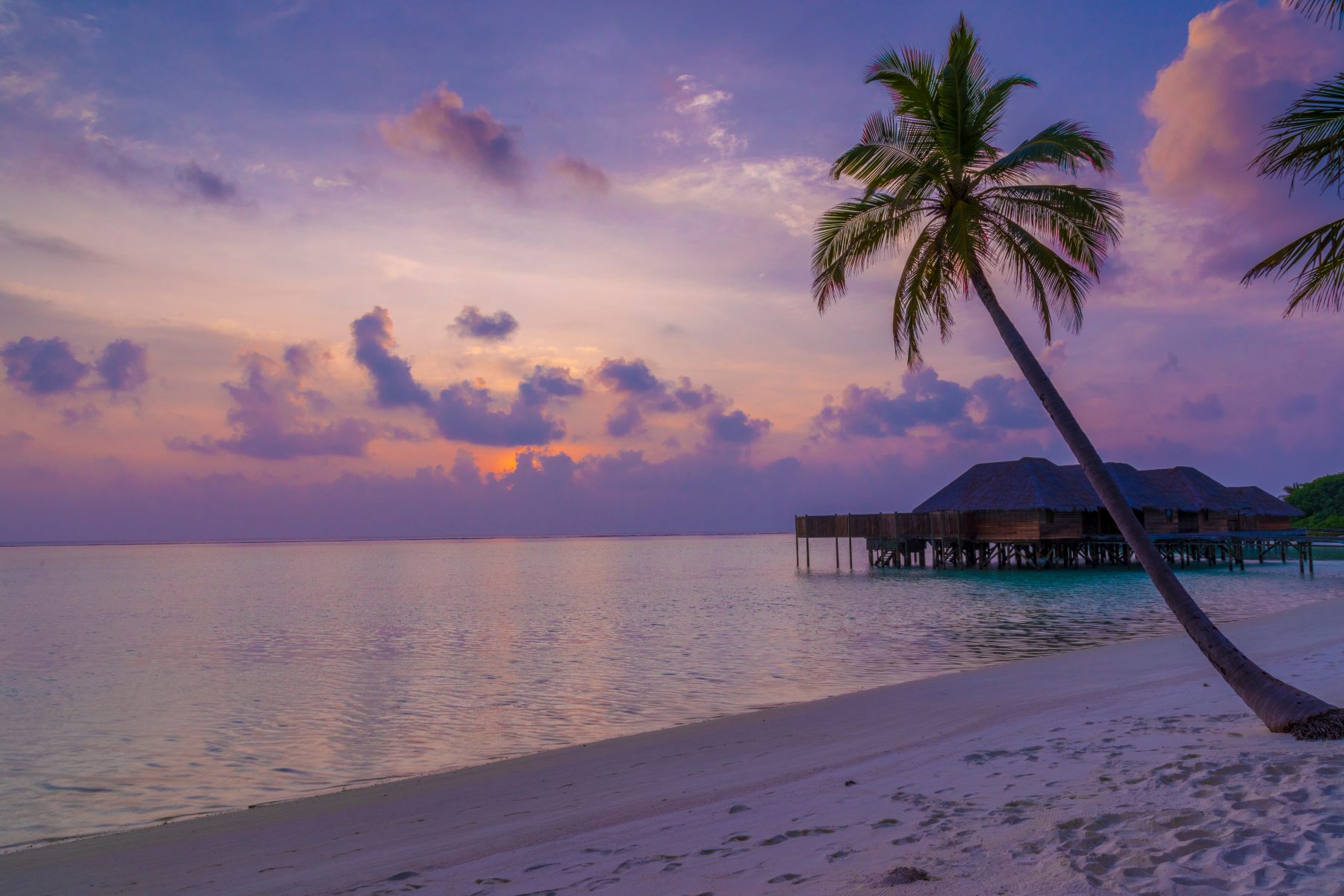 Why the Chase 5/24 Rule is a big deal
Earning Chase credit card welcome bonuses is one of the best ways to travel in style for a fraction of the normal cost. Chase issues many of the best credit cards for travel, including the card's that earn Chase Ultimate Rewards points which transfer to 13 travel partners.
Some of the best Chase travel credit cards are:
In other words, you could open the Ink Business Preferred and still be eligible for five personal credit cards from Chase. However, you will not be eligible for a Chase small business card if you've already opened five or more personal cards in the past 24 months. Chase's 5/24 rule applies to all of its travel credit cards. If you're under the Chase 5/24 rule, your approval will also depend on your credit score and several other factors. Examine the list of above cards and decide which perks will best suit your travel style. Then choose the top five personal cards and all the small business cards you want. Start with the small business cards, because these will not appear on your personal credit report and therefore won't affect your 5/24 status.
The information for the Ink Business Preferred card, Ink Business Cash card, Ink Business Unlimited card, Southwest Rapid Rewards Performance Business card, Southwest Rapid Rewards Premier Business card has been collected independently by Million Mile Secrets. The card details on this page have not been reviewed or provided by the card issuer.
Other Chase application rules
On top of the 5/24 rule, Chase has a few other rules that apply to specific cards.
Only one Sapphire credit card
Once upon a time, it was possible to apply for and carry both the Chase Sapphire Preferred and the Chase Sapphire Reserve. However, that is no longer the case. New cardmembers may carry only one card in the Sapphire family of products. Also, you are not eligible for another Sapphire card if you've earned a welcome bonus from any Sapphire card in the past 48 months.
So choose wisely when it comes to a Sapphire credit card. Here's a post comparing the Sapphire Preferred and the Sapphire Reserve.
24 months between welcome bonuses 
Although you can earn a welcome bonus on the same Chase credit card more than once, you are only eligible to do so on most cards if it has been at least 24 months since you last earned the bonus.
The Sapphire products are an exception to this rule, as they have a 48-month time frame.
Max two cards per 30 days
Many banks do not like to approve borrowers for multiple credit cards in a short time frame because they like to see how you handle the first card before granting you more credit. According to many reports online, it is not possible to be approved for more than two Chase credit cards in a 30-day time frame. Even then, many people said that the second application required them to call into Chase to explain the reasons why they wanted multiple cards in such a short time frame.
If you decide to go this route, it's best to ensure you have a good credit score to improve your chances of landing approvals. Here are some Chase credit card approval tips.
Only one Southwest personal credit card 
Earning an intro bonus on a Chase Southwest credit card currently still counts toward the 125,000-point requirement to qualify for the Southwest Companion Pass. It's one of the best deals in travel because it lets a friend or family member travel with you for free whenever you fly Southwest (not counting a small amount paid for taxes and fees).
One popular method for qualifying for the companion pass has been to earn the intro bonus on two Southwest credit cards. However, Chase only allows you to carry one of the following personal Southwest cards at a time:
You could apply for a business Southwest card first (so that it doesn't impact your 5/24 count), then follow-up with a personal Southwest application to earn the remainder of the points needed to qualify for the Southwest Companion Pass. There are two Southwest business cards, Southwest Rapid Rewards® Performance Business Credit Card and the Southwest Rapid Rewards® Premier Business card.
Chase credit card strategies
So now that you know what the rules are and have identified which cards you want, how should you strategize? Map out your planned order of applications, keeping in mind the application rules listed above to ensure each subsequent application has the best chance of approval.
Here are a few other strategies to consider.
Prioritize cards which maximize rewards based on your daily spending
Travel or eat out a lot? The Chase Sapphire Reserve® might be a good option because it earns 3x points on travel and dining at restaurants. What if you're looking for a good all-around card? The Chase Freedom Unlimited® might be your best bet because you'll earn 1.5% cash back on all purchases.
And don't forget about the welcome bonuses. Most Chase cards also offer a valuable intro bonus to quickly boost your Chase points balance.
Apply for cards with high welcome bonuses
If you have a trip coming up soon, and you'd rather not pay cash for it, another strategy is to prioritize Chase credit cards which have a particularly strong welcome bonus. For instance, the Ink Business Preferred Credit Card has a welcome bonus of 100,000 Chase Ultimate Rewards points after you you spend $15,000 on purchases in the first three months your account is open. That's worth at least $1,250 redeemed through the Chase travel portal and potentially more if transferred to Chase's travel partners, which is one of the best ways to use Chase points.
Based on what most people share in online forums, Chase typically posts their welcome bonuses within 30 days of completing the spending requirements, so just be sure you allow enough time for the points to post if you have an upcoming trip you're waiting to book.
Target cards with relevant travel perks
Chase has a number of cards that offer some pretty amazing benefits. The Chase Sapphire Reserve®, for instance, offers cardmembers airport lounge access. If you're the type of person who absolutely hates waiting in the busy chaotic environment of an airport terminal, this could be the card for you. Or perhaps you hate waiting in long lines. TSA PreCheck or Global Entry can help, and the Chase Sapphire Reserve® is one card that can reimburse you for these application fees (up to $100).
You could also open a hotel credit card to get perks at a specific hotel chain, for example the Marriott Bonvoy Boundless™ Credit Card comes with 15 elite night credits every year and a reward night at a hotel costing up to 35,000 points every year you renew the card.
Over 5/24? Apply for business cards first 
To avoid opening new rewards credit cards that count toward Chase's 5/24 limit, you can strictly apply for certain small business credit cards. As long as you have a for-profit venture, like selling items on eBay, tutoring, coaching, driving for Uber and even something like dog-sitting, you can qualify for small business credit card welcome bonuses.
Business cards issued by American Express, Bank of America, Citibank, Wells Fargo, Chase and (sometimes) Barclays do not appear on your personal credit report. So there are still plenty of great opportunities for you to earn travel rewards while working to get under 5/24. For example, the Alaska Airlines Visa® Business credit card earns extremely valuable Alaska Airlines miles that you can use to book award flights on partner airlines like Cathay Pacific.
But depending on your travel goals, you could also consider other cards if you're over 5/24 and still want to earn a new card member welcome bonus. You could earn Amex Membership Rewards points with a card like The Business Platinum Card® from American Express.
A business card for each business you run
A little-known fact is that if you run different companies, you can apply for the same business credit card for each of them. So for instance, you could have multiple Chase Ink business cards if  you run three separate businesses. Alternatively, you could apply for multiple business cards for a single company you run.
Not only is this a great way to keep your business expenses separate, but it also lets you continue earning the valuable welcome bonuses available on Chase's Ink business credit cards:
Bottom Line
If you're over the Chase 5/24 limit, you don't have to completely stop applying for credit cards. You can apply for small business cards, because business cards issued by most banks do not appear on your personal credit report. So they don't count toward Chase's 5/24 card limit.