When to use miles or points vs. paying cash (using our points calculator with newly added features!)
Signing up for credit cards through partner links earns us a commission. Terms apply to the offers listed on this page. Here's our full advertising policy: How we make money.
Update:   One or more card offers in this post are no longer available.  Check our Hot Deals for the latest offers.
We get a lot of questions regarding whether redeeming points for a specific flight or hotel stay is a "good deal" or if it makes sense to just pay cash. The answer isn't always straightforward.
In most cases, I try to use points to cover airfare and hotels when I'm traveling for leisure. Because even if I'm not getting the most impressive "cent per point" value, I'm still saving cash. And I'm not worried about depleting my rewards accounts because I can apply for the top travel card offers to replenish my balances.
However, sometimes the cash prices are so cheap that it makes sense to save your precious rewards for future (and more expensive) travel. Our handy points and miles calculator can help you quickly decide if it's worth spending points, or if you should just pony up the cash. We'll also show you our thought process behind the decision to pay cash or use points.
Should I pay with points or cash?
Points valuations are based on MMS calculation and not provided by the loyalty programs
Fill out the inputs to get a payment recommendation
We recommend paying with
Total savings
Value of cash :
Value of + fee:
Interactive points vs. cash calculator
We'll show you the full process as to how we arrive at the decision for whether to use miles/points or cash. But to help you out, Giovanna our tech mastermind has created a handy calculator to help you out. And we're excited to announce that the above calculator, which formerly only worked for airline miles, now also works for hotel points!
All you have to do is:
Select either "Airline" or "Hotel" at the top of the calculator
Select which airline miles or hotel points you'd like to use
Find the cash price of the exact airline ticket or hotel stay you plan to book
Enter number of miles/points your trip/hotel stay will cost
Include any taxes and fees associated with your award ticket or hotel stay (like the $5.60 airport security fee)
This calculator bases its decision on MMS points and miles valuations. After years and years of award travel, we have estimated the value of all the major points currencies (these are our values — card issuers don't place a value on these points). The calculator will assess whether or not your redemption falls below the lowest acceptable value.
What's more, we've updated the above calculator so it also now shows you how much money you'll save with one method over the other. You won't even need to break out a calculator of your own!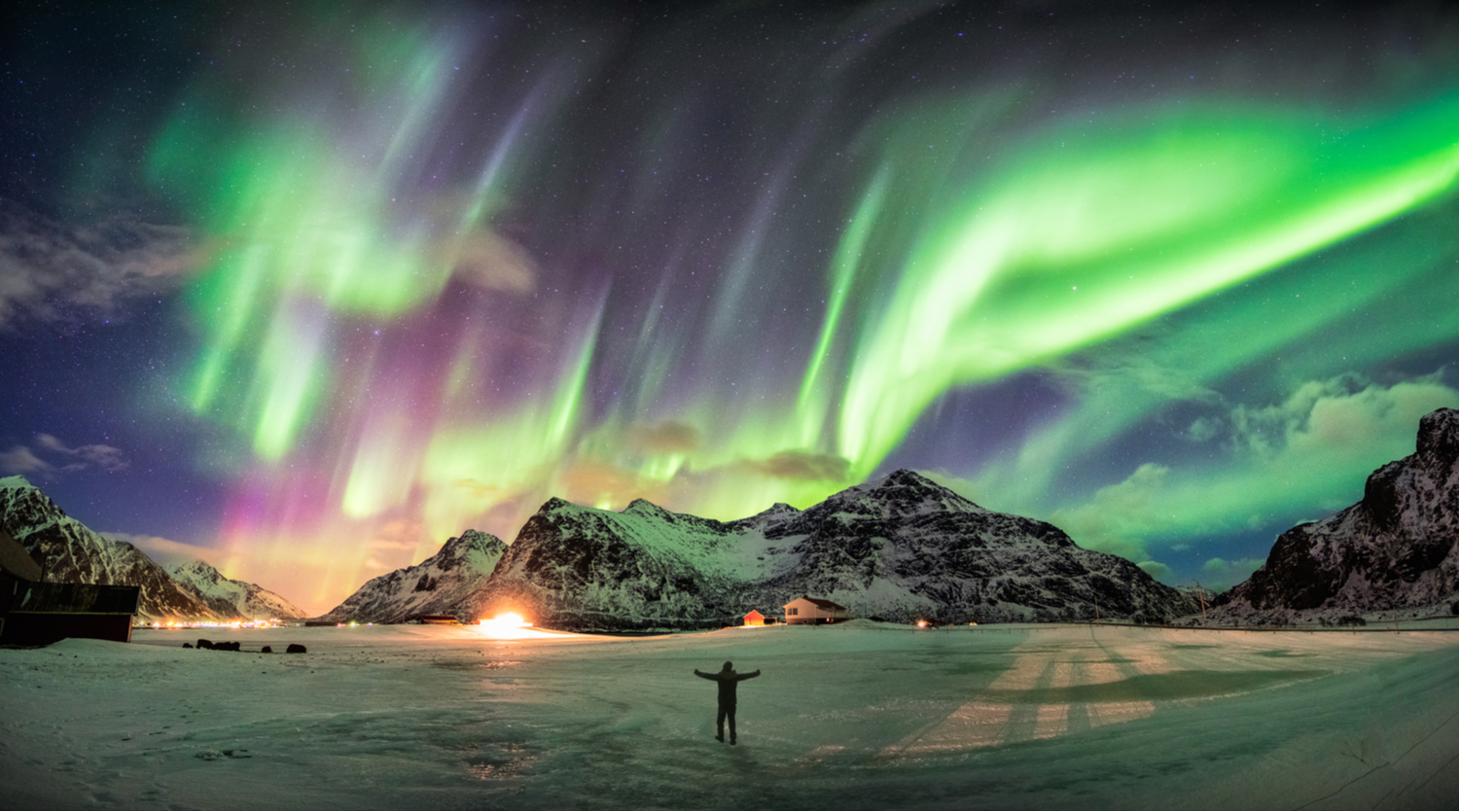 Check award availability and prices
The first step I take when deciding whether to use travel rewards or cash is to check award availability and determine how many miles or points a ticket or night at a hotel will cost.
If I'm searching for an award ticket I'll use the airline's site to search for availability and pricing. With many airlines and hotels using dynamic pricing, it's not as easy to pinpoint an exact amount for an award ticket or stay. But if you know your dates of travel (and can be a little flexible) it shouldn't take too long to understand how many miles or points you'll likely need.
Check cash prices
Next, I'll look into cash prices. If I'm booking an airline ticket I head straight to Google Flights. With a quick search, it's easy to get a good understanding of what the cash price of your ticket will be, regardless of what airline you're flying. Knowing both the cash price of a ticket or room and the number of miles or points you'll need if you decide to use rewards will help you determine the value you'll get from using your rewards.
If cash prices are very high, and you can find saver award availability (which means the lowest award price) this can be a great opportunity to use your miles and points. You'll usually get the highest "value" for your points when booking first or business class flights or luxury hotel stays. You can also get great value when booking last-minute economy flights with points since airlines usually jack up the prices within a week or two of departure.
Consider your rewards balances
If you've been in the miles & points hobby for a while, apply for a new travel rewards card fairly frequently, or spend a lot as a small business owner, you've likely figured out how to earn travel rewards pretty easily. And that means you're less likely to be concerned with running out of rewards.
If your rewards balances are high, it's a lot easier to justify using miles or points versus paying cash. Saving money is saving money — even if you aren't maximizing the value of your rewards every single time.
I've always helped my mom with her rewards credit card strategy. She's earned hundreds of thousands of miles & points. But when it comes time to book a trip, she never wants to redeem her rewards. For example, she'd rather spend $100 for a night at a hotel than redeem 5,000 Hyatt points for the same room.
In her mind, 5,000 points is a lot. But she has nearly million Chase Ultimate Rewards points! So transferring 5,000 points to her Hyatt account to book an award stay will save her $100 and won't put a dent in her points balance. On the other hand, if she didn't have many points or was saving them for a bigger redemption, paying cash for a cheap hotel might make sense.
Compare your redemption value to the cash back alternative
If you're considering using flexible rewards like Chase Ultimate Rewards points or Amex Membership Rewards, you should always do the math to compare the value you're getting for your rewards vs. a cash back redemption.
For example, you can redeem Chase Ultimate Rewards points for 1 cent each as cash back. So 10,000 Chase Ultimate Rewards points are worth $100 cash back. That means you shouldn't ever transfer 10,000 points to a Chase airline or hotel partner if you aren't getting at least $100 worth of travel.
And Chase makes it easy to get more than 1 cent per point toward airfare, hotels, and rental cars. Because just having certain Chase Ultimate Rewards point earning credit cards boosts the value of your points when you book through the Chase travel portal. For example, points linked to your Chase Sapphire Preferred® Card or Ink Business Preferred® Credit Card accounts are worth 1.25 cents each toward travel booked through the Chase portal. And Chase Sapphire Reserve® can get 1.5 cents per point worth of value.
Credit card travel portals are a popular way to redeem points because:
You can buy a ticket or book a room even if award seats or nights are not available (no blackout dates)
You'll typically earn frequent flyer miles for airfare booked through travel portals
If you don't have enough points to pay for a ticket (either an award ticket or paid fare), you can combine your points with cash
How to calculate cents per point
Once you know both the cash price and award price (whether you're booking a hotel or airline ticket), you're ready to calculate the value you'll get from using your rewards. Our miles & points valuations will give you a good idea of baseline values you should be aiming for. You typically won't want to redeem for a lower value then what we've described.
Here's how to calculate redemption value:
(cash price/award price) X 100 = redemption value
Here's how to calculate mileage/point value:
(cash price/award price) = point/mile value
For example, if you have a flight that costs $1,800 and the same award ticket costs 60,000 miles, you'd get 3 cents per mile using your rewards for this ticket. Whether or not that's a "good" value depends on the type of rewards you're using.
In looking at our points & miles valuations, you'll see that getting 3 cents per mile from any airline program is a really solid deal. So, in this case, it would behoove you to use your airline rewards instead of paying cash.
Just remember, deciding whether or not to use your travel rewards or cash is a personal choice. What's "worth it" to you may not make sense for someone else.
Bottom line
Deciding whether to pay cash or use rewards for travel can sometimes be a struggle. If you have a decent stash of miles & points, using a small amount to book airfare or hotel stays can save you from having any out-of-pocket expenses. And if you collect flexible points, like Chase Ultimate Rewards points, you can redeem points through the Chase travel portal without having to worry about blackout dates.
Remember, every award booking doesn't have to be a luxury redemption. Using miles & points for cheap travel can still make sense if you want to save money. Rewards balances in your loyalty and credit card accounts don't earn interest. So if you have available rewards that can help you achieve your travel goals, it can make sense.
Also, having a strategy to collect miles & points might make you more likely to use points instead of paying cash. Because you can replenish your points balance quickly by earning a lucrative sign-up bonus on a new card.
Let us know what you think of our new points and cash calculator! And comment if you have a different method for deciding whether to use miles & points or cash.
You can subscribe to our newsletter for more helpful miles and points posts like this delivered to your inbox once per day.
Editorial Note: We're the Million Mile Secrets team. And we're proud of our content, opinions and analysis, and of our reader's comments. These haven't been reviewed, approved or endorsed by any of the airlines, hotels, or credit card issuers which we often write about. And that's just how we like it! :)