Hi, y'all.  My name is Daraius Dubash and I love (besides wearing bowties!) to help regular folks just like you learn the secrets to Big Travel with Small Money!
Emily Jablon and I (we were married then!) created Million Mile Secrets in 2011.  Because our passion is to shine a light on the previously-hidden travel tricks that airlines, hotels, and rental car companies don't want you to know!
And the best way to stay up-to-date with us is to enter your email to receive our free daily newsletter:
Welcome to the Million Mile Club
We've earned and redeemed millions of airline miles and hotel points — most of which we earned without flying in planes or staying in hotels!
We've flown in First Class and been pampered in luxurious hotel suites.  But we're just as happy seeing exciting new places by traveling in coach — as long as we pay with points instead of cash! 🙂
We believe everyone can use airline and hotel loyalty points to travel for free – whether it's a trip in First Class to Thailand or a family visit to grandma in Florida.
We have visited over 30 countries in 6 out of 7 continents, and have flown on International First Class (where tickets cost ~$20,000 per ticket) to Europe, Asia, and the US, many times for virtually no money.
Now we want to give back.  We get an amazing feeling when y'all tell us how you've traveled!
We Bring Our Best to You
While Emily and I are no longer married, our relationship has evolved into a loving, supportive and caring friendship.  And we hope our unique points of view and skills will make your travel dreams a reality!
Emily's big heart, endless compassion, and knack for translating complex topics into everyday language are a major part of our success!
And Emily says that I'm able to interpret complicated airlines rules and marketing promotions to save you time on your miles & points journey.  She also says I'm generous (I try!) with my time and knowledge.
And you can take the short-cut to soaking up all our little-known methods and hot travel deals by giving our daily newsletter a try:
We're Much Happier With This "Job"!
Before this part of my life, I was a Certified Public Accountant (CPA).  I roamed the world as an auditor for a Fortune 500 company to ensure that rules, regulations, and policies were enforced.  And I prepared many tax returns as a volunteer with the AARP.
I earned an MBA from the Kellogg School of Management and a Master's in Engineering Management from the McCormick School of Engineering at Northwestern University.
Emily was a Project Manager for General Dynamics (a Fortune 100 Company) and completed her MBA in 2014.  She has worked in the Operations divisions of 2 publicly traded companies.  She's always thinking of those less fortunate and has worked to donate toys, school supplies, and more to those in need here and around the world.
We know that busy people don't have time to study the constantly changing deals, strategies, and requirements.  That's why Million Mile Secrets only posts the best offers and most relevant news.  We also share our easy-to-follow analysis and instructions.
So Many Folks Who Never Thought It Possible Are Now Traveling!
We're proud and humbled to have earned the trust of ~40,000 daily readers and over 245,000 followers on Facebook!
Outlets such as The New York Times, Forbes, US News & World Report, CNN, The Huffington Post, and Business Insider call upon Emily and me for our perspective on travel news.
In my spare time, I love to plan future travels and plot how to increase my stash of miles and points.  I also enjoy writing the "Daraius' Diary" posts, practicing meditation and mindfulness, listening to classical music, reading non-fiction, eating delicious ethnic food, and going on walks.
Emily loves to Latin dance, listen to music, spend time with friends, and help plan future trips.
We've grown a lot since we began Million Mile Secrets out of our apartment in Kansas, and then moving to Austin, Texas.  And we're now proud to be part of the BankRate family!
We've Got a Team to Help You
We've dreamed of giving you more tips, more breaking news, and more step-by-step travel recipes to make collecting miles easier.  And we're able to do that thanks to our wonderful Million Mile Secrets team.
The folks on our team are passionate about making traveling with miles and points easy-to-grasp.  Because we all remember what it was like just starting out!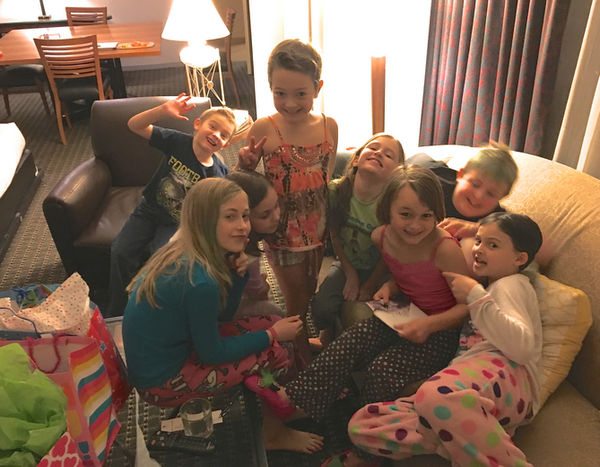 Emily and I are still very much involved with every aspect of Million Mile Secrets.  And our team brings our vision to life everyday.
These talented and hardworking folks write posts, research, edit, answer your questions, reach out to new readers, and come up with story ideas.
While Emily and I are based in Austin, the team is spread out all over the US.  So they're able to give you firsthand perspectives of what it's like to fly out of small towns, big cities, the coasts, and the Midwest.
Curious? One Click Lets You Try It Out!
If there's ONE thing for you to do RIGHT NOW to take your first step towards free and cheap travel — it's this…
Sign-up for our free daily newsletter.  Because you'll get ALL our insider tips and secrets neatly organized in your inbox.
We will never share your email with anyone else.  And you can easily unsubscribe.  But we know you'll find our once-per-day newsletter so useful that you'll want to keep it!  I can't wait to hear about all your travel adventures! 🙂