Is it safe to fly again? Here are our tips
Signing up for credit cards through partner links earns us a commission. Terms apply to the offers listed on this page. Here's our full Advertising Policy.
Since March, Planet Earth has been screaming beneath the elbow of Covid-19. Data suggests that one in five infected persons requires hospitalization. Those odds aren't good enough for most to roll the dice on a vacation any time soon.
Our previously frequented travel sites, such as American Express Travel, have gathered a thick layer of dust. Is it time to begin booking travel again? Among the hundreds of thousands of tragic stories, the intermittent spikes in reported cases, and the economic shutdown, you'll find positive news, too. As cases rise in some areas, stats show the overall mortality rate declining.
To be clear: The CDC states that "staying home is the best way to protect yourself and others from getting sick." Obviously, you're least at risk inside your own brick and mortar. But how dangerous is air travel at this time? If you need to fly in the near future — or just want to — you've probably asked many of the questions in the below FAQ.
What states have reopened?
Keeping abreast of ever-changing quarantine rules, travel bans, advisories, etc. is mission-critical for travelers in 2020. Regulations vary with the contours of state borders. Here's a quick rundown of the current rules for each state — and a quick look at some of the most frequented international destinations from the U.S.
Domestic
Every state is on its own reopening schedule, and rules and regulations are changing rapidly, so it's important to keep up to date with local guidelines before you travel. Here's where things stand in a few key states right now:
Hawaii
Hawaii currently requires that all travelers coming from out of state (visitors and residents) quarantine for 14 days upon arrival. But the state's new "Pre-Travel Testing Program" makes an exception to this rule for travelers with a valid, negative NAAT (nucleic acid amplification) test less than 72 hours prior to their departure flight to Hawaii. Keep in mind that some islands have mandatory secondary tests required upon your arrival in Hawaii, and the Pre-Travel tests must be from a Trusted Testing and Travel Partner. For more information, view the COVID-19 page at Hawaii Tourism Authority.
California
Despite increasing coronavirus outbreaks, the state of California has no restrictions in place which might limit outside visitors or require a mandatory quarantine. That being said, my home state has numerous other laws and regulations in place for residents and tourists including county by county rulings and statewide distancing and mask orders. You can find more information at VisitCalifornia.com.
New York
New York's travel regulations have been consistently changing — with the recommendation for distancing and a 14-day quarantine in place for several months. For out of state visitors, Governor Cuomo has made an announcement requiring strict testing and quarantine. Visitors must receive a negative test within 3 days of departing their prior state, quarantine in New York for 72 hours, and finally, test negative a second time on their fourth day in New York. This requirement is waived for contiguous states (such as New Jersey and Connecticut) but is still very strict overall. For the latest on New York guidelines, visit Health.NY.gov.
Florida
Florida currently has no travel restrictions in place on a statewide basis — though county by county regulations are being enforced. This makes Florida one of the more relaxed states (despite a significant number of confirmed COVID-19 cases) where US tourists can escape to. For the latest on Florida reopening and other restrictions (such as theme parks, beaches, etc.), head to the Visit Florida website.
International
Here are a handful of the most common destinations for U.S. travelers:
Restricted access for non-essential travel, including foreign nationals. Some exceptions for "compassionate reasons" or for the family of Canadian citizens.
Non-essential travel restricted along the U.S.-Mexico land border, through November 21, 2020 (at the earliest). Passengers and aircrew members arriving at Mexican airports may be subject to health screenings including temperature checks. Those exhibiting symptoms may be subject to additional health screening and/or quarantine.
Department of State Level 4 advisory to avoid travel. Tourists traveling to the UK from the United States will be required to quarantine for 14 days.
Allowed only for proven work, urgent health needs, or to return to your place of residence, indefinitely. Those travelers continue to be required to self-isolate for 14 days.
Japan
U.S. travelers banned indefinitely from entering Japan, with some exceptions made for visa holders. 14 day quarantine mandatory upon arrival.
Bahamas
US travelers can visit the Bahamas with a negative test 5 days before arrival, a Bahamas travel visa, a daily health questionnaire, and a negative test on the 5th day in the country.
The European Union has barred U.S. travelers from member states for non-essential travel, however, we've rounded up some international destinations that Americans can travel to for leisure, with some exceptions of course. Antigua, Turkey, St. Lucia, Jamaica, the Maldives and more have opened or are beginning to open to tourists.
Airport FAQ
What are airports like?
Silver linings.
For those who haven't flown since early March, airports are practically unrecognizable. I've flown a couple of times during the pandemic, and the quietness of barren terminals and aircraft is as eerie as it is peaceful.
Each airport and airline have varying protocols to combat the spread of coronavirus. But depending on your location, you can expect ubiquitous hand sanitizer locations, UV lights directed at self-service kiosks and a sea of face masks. Be sure to bring a mask, even if your particular flight won't require it — some airports will require masks to get through the door.
CNBC reports that more than 661,000 passengers per day were processed in the U.S. during the first five days of July. While air travel is still 72% below 2019 statistics, airport traffic during those days was 90% higher than at the same time in June 2020. Yes, this was a peak holiday travel weekend, but the takeaway is that Americans are becoming less squeamish about travel and are instead practicing preventative measures while slowly returning to normal.
If you're concerned about massive crowds at the airport, you've still got very little to worry about. You're most likely to avoid them at smaller, non-hub airports. However, there have been a few reports of growing crowds when flying, like at American Airline's hub in Charlotte.
What can I expect going through TSA?
TSA press releases outline proper behavior in the security checkpoint line. While the press release is targeted at the New York area (the hardest-hit from the pandemic), it reveals a golden standard that can be helpful no matter where you're traveling. Here's what you need to know:
TSA officers will wear gloves and masks, and change gloves after each pat-down. They will use a fresh swab for each passenger when probing for explosives
Passengers should wear facial protection and practice social distancing in the checkpoint line
Passengers may be asked to remove their mask to verify ID (or if the mask trips an alarm for some reason)
Scan your own boarding pass (don't hand it to the TSA officer), then display it to TSA for visual inspection
If your bag triggers an alarm, you may be directed out of line to dispose of/separate culprit items and return through the line (eliminating a TSA officer's search of your bags)
How early do you need to show up at the airport?
Although there is no one-size-fits-all answer to airport arrival, you can definitely expect fewer crowds than this time last year. In my experience, domestic airports have been at least twice as quick for things like check in, bag check, and security screenings. This means that if you previously liked to leave an hour for these steps (ie arrive 90 minutes before a domestic flight where boarding begins 30 minutes before takeoff), you may be fine arriving at the airport just 60 minutes early in the current era.
Keep in mind that TSA and most airlines have reduced staffing to accommodate fewer crowds, so don't cut things too close! As a historically last-minute airport arriver (think 55 minutes before departure), I have been plenty comfortable getting to the airport just 40 minutes before takeoff. Your mileage may vary!
Are lounges safer to social distance than the main area?
As a reminder, the recommended social distancing practice is a minimum of six feet from others.
We normally extol airport lounge access as a refuge from the hectic terminal. Fewer screaming kids, no incessant airport announcements delivered by Carolyn Hopkins, no gate agents talking over one another through the P.A. system. And it's generally quite easy to find a secluded, socially distanced spot from others.
However, with the air travel industry months or years away from operating at full capacity, lounges are no safer than the ghost towns that were once bustling concourses. It's no matter, as most airport lounges remain closed. Additionally, airport lounges currently cannot offer anywhere near the experience for which they were created, as many food and beverage options have been temporarily discontinued.
You can find a lounge or two from legacy airlines like American Airlines, Delta, and United Airlines at hub airports. But don't count on much more. A light shines at the end of the tunnel, however, as they slowly open back up.
What are doctors and the CDC saying?
You might be surprised to hear what experts think about air travel at this time. Subjecting yourself to confined areas with passengers from all over the country might not sound smart (and you're certainly safer if you don't do this), but doctors are finding that it may be less risky than first anticipated. Circulation of cabin is air is less of a concern due to High Efficiency Particulate Air (HEPA) filters, which are on nearly every major jet flying in the skies today. HEPA filters on planes are similar to those used in hospital rooms and filter out more than 99% of airborne microbes, refreshing cabin air every two to three minutes.
The CDC's advisory on air travel specifically states:
Air travel requires spending time in security lines and airport terminals, which can bring you in close contact with other people and frequently touched surfaces. Most viruses and other germs do not spread easily on flights because of how air circulates and is filtered on airplanes. However, social distancing is difficult on crowded flights, and you may have to sit near others (within 6 feet), sometimes for hours. This may increase your risk for exposure to the virus that causes COVID-19.
And via Travel and Leisure, two authorities in the medical field further expound on the risks of flying:
Dr. Winfried Just, a researcher in mathematical epidemiology and professor at Ohio University, and Dr. Georgine Nanos, a board-certified physician specializing in epidemiology, both agreed that the prolonged exposure of a long-haul flight could be riskier, but only because it leaves the door open that much longer for potential exposures. Longer flights mean more people using the bathrooms, more instances of masks being removed (even if just temporarily for eating and drinking), more exposure to anyone nearby who might be shedding the virus, and so on. Since flight times for both domestic and international flights can be anywhere between one hour and double-digits, it's safer to choose destinations with shorter overall flight times. That being said, when it comes to flying during a pandemic, safety is measured on a sliding scale. Dr. Just cautions that "safe is never 100 percent safe," since it is impossible to completely eliminate risk.
Flying FAQ
What precautions are airlines taking?
Airlines are taking the coronavirus extremely seriously. In addition to spending hours scrubbing down each aircraft at night, they thoroughly clean between flights, utilize hospital-grade disinfectants and employ HEPA air filters to minimize the possibility of spreading disease.
Airline
Precautions airlines have taken against COVID-19
American Airlines
Travelers are asked at check-in to confirm they have been free of COVID-19 symptoms for the past 14 days.
Face coverings (mask or any secured cloth covering your nose and mouth) required while flying, except when eating or drinking. Very young children or those a condition preventing them from wearing one are exempt.
United
Face coverings required during the entire flight, except when eating or drinking. Small children and travelers with disabilities or certain medical conditions are exempt.
New boarding procedure, back to front.
Delta
Face coverings required during the entire flight, except when eating or drinking.
Middle seats have been blocked through September 30.
Each customer is queued to debark, ensuring better social distancing practices.
Those refusing to wear masks will require an in-airport test before boarding
Southwest
Face coverings required "at the airport and while traveling."
Face covering required to board. Boarding in groups of 10.
Middle seats blocked October (but those traveling together can sit beside one another).
Alaska Airlines
Face coverings required "when social distancing cannot be maintained," including on aircraft, except when eating or drinking. Not required for travelers aged 11 under, or for those with a medical condition preventing them from wearing a mask.
Select seats blocked through Sep 30, 2020.
New boarding procedure, back to front.
JetBlue
Face coverings required during the entire flight, with the exception of "[y]oung children who are not able to maintain a face covering."Regular temperature check for crew members interacting with customers.
Middle seats blocked on larger aircraft, and many aisle seats blocked on smaller aircraft.
New boarding procedure, back to front.
Inflight entertainment can now be controlled by personal mobile devices as a remote (no need to touch the screen).
Frontier
Face coverings required during the flight.
Wash hands or sanitize before your flight.
All passengers will undergo a non-invasive temperature screening at the gate via a touchless thermometer. Temperatures of 100.4 or above will not be allowed to board.
New boarding process, from back to front.
Spirit
Face coverings required during the entire flight, with the exception of children ages 2 and below, and children who cannot maintain a face covering.
Allegiant
Face coverings required during the entire flight, except those with medical conditions preventing it. You must provide physician documentation of your medical condition to the gate agent at least one hour before takeoff.
Does the virus spread on planes?
Thankfully, new research has shown that the COVID-19 virus does not spread as easily on planes as some originally thought. Airplanes' HEPA filtration systems do a remarkable job of filtering air, and thus travelers are relatively safe from COVID-19 when onboard an aircraft.
That being said, research is still developing about the confidence of these findings. The CDC also notes that while the airplane ride itself may be safe, consider how you travel to/from the airport and your airport visit — as these can be higher probability possibilities for virus exposure.
Do I have to wear a mask?
As you can see from the above list, face masks are mandatory when flying. In almost every case, you'll also need to wear masks at the airport. Some flight attendants may not enforce masks inflight, but know that it's in the rules inked by these airlines.
United will actually place non-compliant travelers on a travel restriction list, in which customers will be reconsidered for future travel at a future date. In other words, you can effectively become banned from flying United Airlines. American Airlines has a similar policy, stating it may "deny future travel" for those refusing to wear face coverings.
Can you social distance on an airplane?
Airlines are doing their best to help you physically distance without filing Chapter 11. As stated in the list above, many are blocking out middle seats from purchase, to ensure you're not rubbing shoulders with anyone (you can still request to sit with family members, if you like). Other airlines are doing their best to fill every seat and minimize the fiscal bludgeoning of Covid-19.
The truth is, it's hard to maintain a six-foot distance on a plane, even with a blocked-out middle seat. See, just as there are a record-low number of travelers nowadays, there is also a record-low number of operating aircraft. Airlines have grounded the majority of their flights in attempts to consolidate their customers on fewer planes. The airport terminal might seem empty, but your flight could very well sell out.
Are airlines serving meals?
Many airlines have shifted their meal services to pre-packaged foods with disposable flatware. Some airlines actually encourage you to bring your own food for the flights.
The TSA suggests the following for travelers bringing their own food: Put any carry-on food in a separate clear plastic bag or container. Food can cause an alarm during X-ray screening. If your food is in its own bin, the TSA officers shouldn't have reason to rifle through your carry-on.
What if my flight gets canceled now?
In general, if airlines cancel your flight, you should receive full cash reimbursement.
Otherwise, you'll find that you can change or cancel airfare booked by July 31, 2020, for absolutely free. The one catch with most airlines is that you cannot cancel for a cash refund. Instead, you'll receive a travel credit with an expiration date (usually 12+ months) for use on a future flight. If your new flight costs more than your original flight, you'll be responsible for the difference in fare.
Booking flights with a travel credit card that provides travel insurance serves as a precautionary measure in case anything goes awry.
Tips if you do fly
Again, the CDC discourages travel at this time. If you do need to travel for some reason, or if your travels take you somewhere that is simply not accessible by car, here are a few more tips you can take to be extra precautions:
The TSA is allowing you to place in your carry-on bag one container of hand sanitizer, up to 12 ounces. This is significantly larger than the standard rule of 3.4 ounces for liquids and gels. Just remove it from your bag and place it in its own bin when going through security.
Choose a window seat when you can — it's farther removed from foot traffic when passengers need to use the lavatory and flight attendants are doing their crosschecks.
Arrive at your gate earlier than usual. Some airlines will take your temperature and not allow you to board if they think you may have a fever. Sprinting to your gate can absolutely raise your core temperature to a point where you may be denied boarding! These airlines will test you a couple of times to give you every chance to board, but if you show up at the last minute, they likely won't give you time to cool down.
Bring an empty reusable water bottle through airport security and fill it up in the terminal. You won't have to engage in transactions at the airport or drink water served by the flight attendants.
The CDC says basic sanitary measures are some of the most effective ways to stay safe (and prevent spread) of Covid-19 when traveling. Make sure to:

Clean your hands often with soap and water. If soap and water are unavailable, make sure to use hand sanitizer that contains at least 60% alcohol.
Avoid touching your eyes, nose, or mouth.
Cover coughs and sneezes.
Questions after landing
How can I help prevent the spread of COVID after I land?
Don't overthink it. Leave the airport while touching as little as possible. It's the little things that can help.
You can use a service like Lugless to ship your luggage to your destination before you even arrive at the airport. This will keep you from hanging out at baggage claim with everyone else, not to mention dragging your belongings all through the airport, touching overhead compartments.
On a related note, stay in the know about what aircraft you're flying and how that relates to your carry-on luggage. If you're flying on a small plane, your carry-on may be stowed beneath the plane. This means when the plane lands, you'll be twiddling your thumbs on the jet bridge with 20 other passengers waiting for the baggage handlers to throw your belongings into the hallway. No way is this social-distancing approved.
Also, consider renting a car as opposed to hailing an Uber to your destination. Rental cars are cleaned far more thoroughly than an Uber picking up dozens of passengers per day.
Does my destination require pre-screening?
My best success for identifying destination-specific restrictions has been searching the internet for "Covid restrictions___." Unfortunately, there is no standardized site or resource for all traveler information–so you'll have to do a bit of independent research before planning any trip. Your airline or hotel should also be able to assist with this information.
How to get a pre-screening test for my trip
Pre-screening tests are also highly location dependent. I recommend that you contact your local health professional, reach out to a local pharmacy (such as CVS or Walgreens), or search the internet for local options to get tested before a trip.
Can I get tested upon arrival at my destination?
Testing today is significantly more prevalent than it was even three months ago. That being said, location-dependent testing capabilities are hard to know in advance without contacting local health providers. I recommend you reach out to local contacts (such as friends or family) or your travel providers (such as airlines or hotels) to get the most up to date information regarding testing options at your destination.
Is it safe to use public transportation?
According to the CDC, public transportation is one of the more dangerous options for travel. This is as a result of dense spaces, exposure to numerous individuals, and crowded waiting areas. Try to avoid public transportation if at all possible, and use masks and hand sanitizer if public transport is absolutely necessary.
Is it safe to use Uber?
As with most options, Uber can be safe or unsafe depending on how you use it and varying circumstances. If wearing a mask, sanitizing before/after touching door handles and seat belts, and trying (as much as possible) to maintain a distance from your driver, Uber should be an acceptable option. If your driver is not wearing a mask, consider asking them to put one on or requesting a different ride.
Bottom line
If you must engage in air travel, some common-sense decisions will lower the risk of contracting or distributing the novel coronavirus to others. Let us know if you've got any insider tips for traveling safely during this time. And send us your questions via our Facebook or contact page!
Chase Sapphire Preferred® Card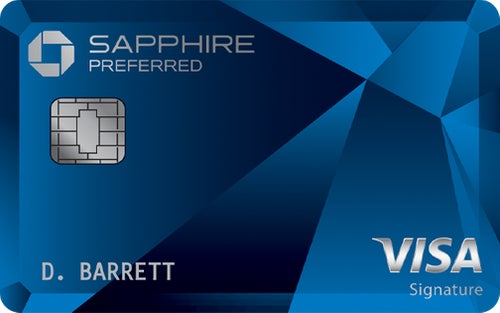 APPLY NOW
Chase Sapphire Preferred® Card
Earn 60,000 bonus points after you spend $4,000 on purchases in the first 3 months from account opening. That's $750 when you redeem through Chase Ultimate Rewards®. Plus earn up to $50 in statement credits towards grocery store purchases.

2X points on dining at restaurants including eligible delivery services, takeout and dining out and travel & 1 point per dollar spent on all other purchases.

Get 25% more value when you redeem for travel through Chase Ultimate Rewards®. For example, 60,000 points are worth $750 toward travel.

With Pay Yourself Back℠, your points are worth 25% more during the current offer when you redeem them for statement credits against existing purchases in select, rotating categories.

Get unlimited deliveries with a $0 delivery fee and reduced service fees on eligible orders over $12 for a minimum of one year with DashPass, DoorDash's subscription service. Activate by 12/31/21.

Earn 2x total points on up to $1,000 in grocery store purchases per month from November 1, 2020 to April 30, 2021. Includes eligible pick-up and delivery services.
Intro APR on purchases
N/A
Regular APR
15.99%-22.99% Variable
Balance Transfer Fee
Either $5 or 5% of the amount of each transfer, whichever is greater.
Other
Credit Needed
Excellent / Good
Editorial Note: We're the Million Mile Secrets team. And we're proud of our content, opinions and analysis, and of our reader's comments. These haven't been reviewed, approved or endorsed by any of the airlines, hotels, or credit card issuers which we often write about. And that's just how we like it! :)