7 Reasons Why Credit Cards Are Safer Than Debit Cards
Signing up for credit cards through partner links earns us a commission. Terms apply to the offers listed on this page. Here's our full advertising policy: How we make money.
Update: One or more card offers in this post are no longer available. Check our
Hot Deals
for the latest offers.
Considering diving in to the miles & points hobby, but aren't sure about the risks of credit cards?
Lots of folks who could qualify for valuable rewards credit cards use debit cards instead.  Because they feel more comfortable with a debit card.
But it's important to remember that debit cards do NOT offer the same protection as credit cards, like fraud protection or extended warranties & returns.  And they aren't as safe to use.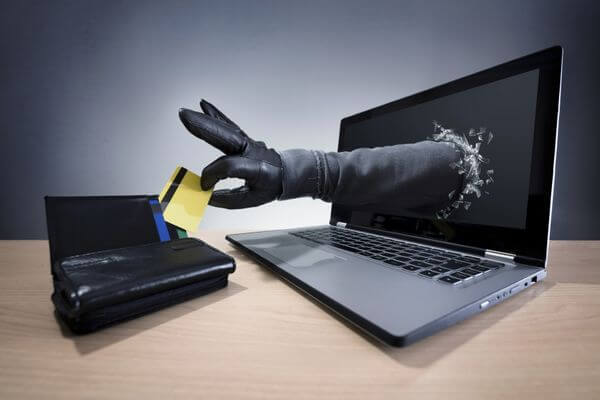 I'll explain why!
Are Credit Cards Safer Than Debit Cards?
Here are the main reasons why credit cards are safer than debit cards:
1.   Protection Against Theft & Fraud
Let's say your credit card or credit card number is stolen and whoever stole it goes on a shopping spree.  Because it's a credit card, you will NOT be held responsible for the false charges.  And credit card companies are usually very quick to remove charges from your account once a claim has been filed.
In fact, there is a law that specifically protects credit card users from unauthorized charges!  That limits your financial responsibility for fraudulent charges to $50.
In comparison, if someone gains access to your debit card and drains your account, you'll usually be without that money until the issue is sorted out.  And it leaves other linked accounts, like a savings account, vulnerable too.
Plus, protection against unauthorized charges for debit cards isn't as generous as with credit cards.  And sometimes banks aren't as willing to remove the charges from your account until a thorough review has been done.
For example, debit card users can also only be held responsible for up to $50 worth of unauthorized charges IF the fake charges are reported within 48 hours.  If you report a fraudulent charge within 60 days, you can be held responsible for up to $500 in charges.  And after 60 days, there's no limit to your financial responsibility.
2.   Dispute Charges
Have you ever bought something online, only to discover it was damaged during shipping?  If you paid for it with a credit card, you can call your credit card company and dispute the charge.  You're protected from having to pay for any goods or services that weren't delivered as promised.
With a debit card, the only way to dispute a charge is directly with the seller.  This makes it much harder to get your money back if something goes wrong with the transaction.
3.   Extended Warranties & Returns
Certain credit cards offer perks like extended warranties & returns, whereas debit cards don't offer these features.
For example, Citi cards like the Citi Prestige and Citi Premier Card will extend the manufacturers warranty on certain items.
4.   Price Protection
Did you know you can get money back with certain credit cards if you buy an item with that credit card and the price later drops?
Cards like the Chase Sapphire Preferred, and MasterCard cards, all offer price protection.
With the Chase Sapphire Preferred, for example, you can be reimbursed the difference between the original price and lesser price up to $500 per item and $2,500 per year, if an item you buy with the card drops in price within 90 days.
And all Mastercard cards, like the Barclaycard Arrival Plus World Elite Mastercard, come with price protection too.  So if you find a lower price on an item bought with your MasterCard within 60 days of the purchase date, they'll reimburse you the difference.
Plus, personal credit cards issued by Citi come with Citi's Price Rewind Program.  And you can get money back if you buy an item with your Citi card and the price later drops.
You can read my post about how to save money using Citi Price Rewind to track your purchases.  And about one Million Mile Secrets reader who saved ~$500 with Citi Price Rewind!
5.   Purchase Protection
Did you know some credit cards will reimburse you if your purchase gets lost or stolen?
Folks with the Premier Rewards Gold Card from American Express, for example, are covered up to $10,000 per covered occurrence and up to $50,000 per calendar year for things like accidents, damage, and theft, to items purchased with their card.  Which is excellent when you're buying big-ticket items like computers, furniture, and appliances!
And with the Chase Sapphire Preferred, you're covered up to 120 days from the purchase date for theft or damage, up to the amount charged to your card.  With a maximum of $500 for each claim and no more than $50,000 per account.
Here's my post comparing AMEX and the Chase Sapphire Preferred's purchase & travel insurance.
6.   Travel Insurance
Lastly, certain credit cards offer insurance for things like trip delays, lost luggage, and rental cars.  That can come in handy when the unexpected happens on a trip!
For example, the Chase Sapphire Reserve card will cover the cost to repair or replace lost luggage and personal items inside.  Up to $3,000 per person each trip, with a limit of $500 for items such as jewelry and electronics.
And with the Citi Prestige card, you can be reimbursed for up to $500 per ticket for expenses like meals and lodging if your trip is delayed 3+ hours.
Here's a comparison of the travel protection benefits between the Citi Prestige and Chase Sapphire Reserve.  And check out my post about the best travel insurance cards.
7.   Foreign Transaction Fees
Most debit cards charge foreign transaction fees for making purchases overseas.  But there are a number of credit cards that do NOT charge foreign transaction fees, that can save you money.
Check out my post about cards with no annual fee AND no foreign transaction fees.  And why you should always pay for foreign purchases in the local currency.
Bonus
Not only are credit cards safer than debit cards, having and using a credit card (wisely!) helps build your credit history.  Which can make it easier to qualify for loans, like mortgages or car loans.  And a better credit score means you'll qualify for better loan rates too!
Plus, having a high credit score means you're more likely to be approved for the best travel rewards cards.  Which is definitely important in the world of miles & points!
Worried About Spending Too Much With a Credit Card?
Credit cards can be much more lucrative than debit cards.  Because you can earn rewards like airline miles, hotel points, or cash back, with great travel rewards cards like the Chase Sapphire Preferred,  AMEX Business Platinum card, and Barclaycard Arrival Plus card.
That said, folks who aren't comfortable controlling their spending should NOT use credit cards.  Because any interest you accrue will negate the value of the miles & points you earn!  So I only suggest using a credit card if you can and will pay your bill in full each month.
Or you could consider a tool like Debitize, a free online tool that helps you pay your credit card bills on time, to avoid paying credit card fees and interest.  You can read my review of Debitize here.
Bottom Line
If you're still using a debit card because you're wary of credit cards, it's important to realize that credit cards are safer than debit cards.  Because they offer benefits like fraud protection, price protection, and extended warranties on purchases.
Plus, you can earn valuable rewards like airline miles, hotel points, or cash back with rewards credit cards!  And debit cards usually don't offer rewards.
But if you're unable to pay your bill on time and in full every month, I do NOT recommend using a credit card.  Because the interest you'll accrue will cancel out the value of any rewards you earn.
Editorial Note: We're the Million Mile Secrets team. And we're proud of our content, opinions and analysis, and of our reader's comments. These haven't been reviewed, approved or endorsed by any of the airlines, hotels, or credit card issuers which we often write about. And that's just how we like it! :)