The Ultimate Guide to Adoption Travel for Expecting Parents
Signing up for credit cards through partner links earns us a commission. Terms apply to the offers listed on this page. Here's our full advertising policy: How we make money.
Update: One or more card offers in this post are no longer available. Check our Hot Deals for the latest offers.
Booking travel for adoption can be complicated. But it doesn't HAVE to be!
Babies rarely debut on schedule, and adoptive parents often receive little advance notice before they have to hop on a plane and traverse the world to pick up their newest (and cutest) family member.
Depending on the country you're adopting from, you could spend between $30,000 and $50,000 for the adoption process. That includes things like government fees, adoption agency fees, travel costs, legal fees, etc. So if there's ANY way to cut the cost of this procedure, you'll want to hear about it!
Fortunately, there are ways to cut practically the entire travel aspect of this figure. I'm talking free flights, hotels, and more by earning miles and points from the best travel credit cards! Simply unbelievable? Nah, unbelievably simple.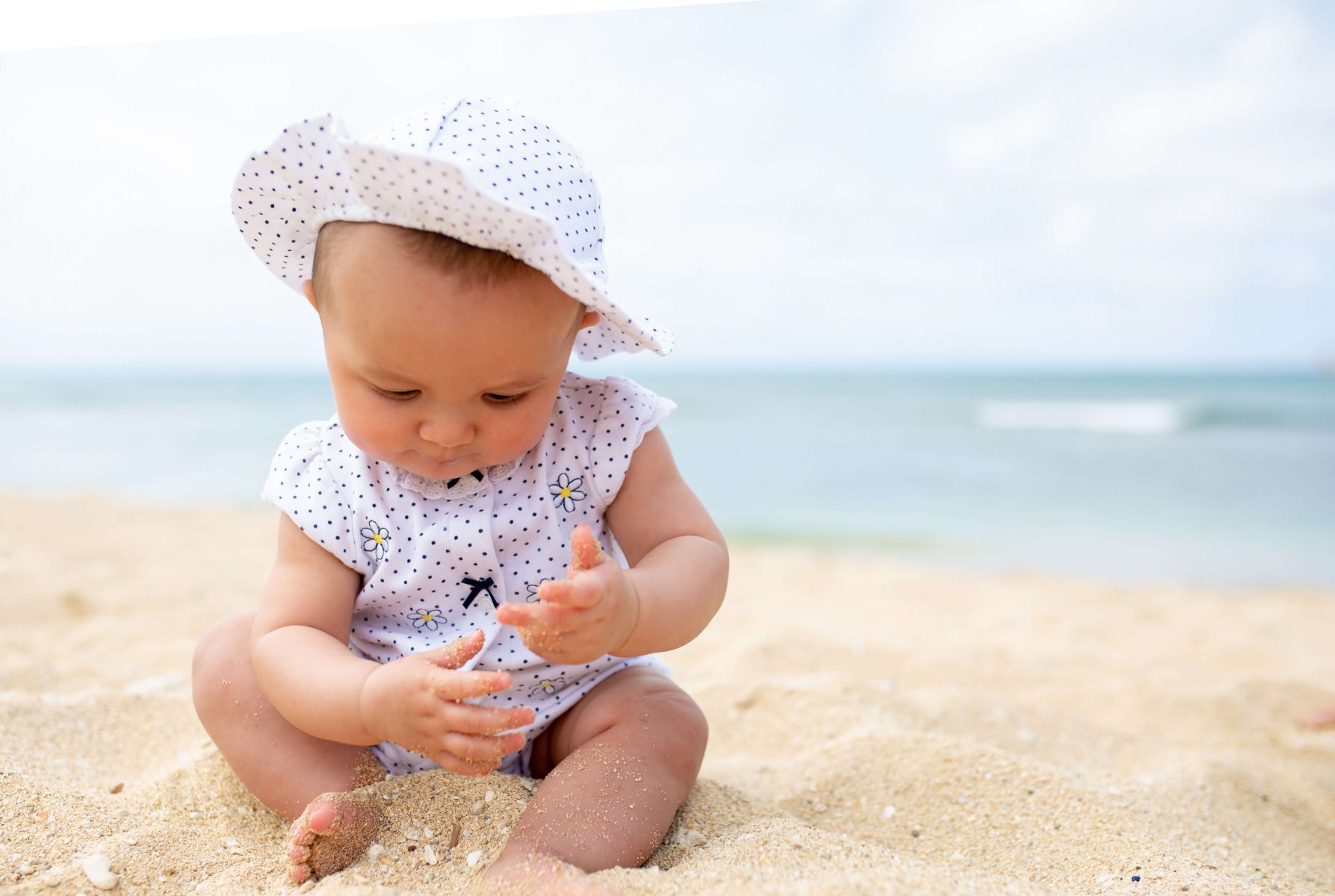 What You Need to Know When Traveling to Adopt
National Adoption month is November! And National Adoption Day is November 23, 2019.
We're sharing all the tips and tricks you need to book your travel for less. In some cases practically FREE! Whether you're adopting domestically or internationally, you'll learn:
When to book your flights and how to get them for free
How to book free hotels
How to get free travel insurance
How to get a good deal on car rentals
What to pack for your trip
and more!
Be Prepared for Last-Minute Changes to Your Itinerary
If you're traveling for adoption, be prepared for an emotionally draining unpredictable last-minute fiasco or two. There are plenty of things that can go wrong.
For example:
You may have received the call that your birth mother is in labor. But once at the airport, you're updated that it was simply Braxton Hicks contractions, also known as "false labor". Many women experience these in the third trimester, and they can fool a soon-to-be mother, especially if this is her first pregnancy.
A few of my friends have had complications during the birthing process, causing the baby to need hospitalization for a while. This could delay your return for a considerable amount of time, until your new baby is stable and ready to accompany you to their new home.
Your baby may have unexpected health conditions unrelated to the birth that may detain them, as well.
Scenarios like this may cause you to either delay your outbound flight or reschedule your trip back home! Unfortunately, there are no credit card benefits or travel insurance plans you can purchase to guarantee your trip.
The best you might do is purchase Cancel for Any Reason (CFAR) coverage. It's not cheap, but it often covers 75% of your travel cost, which is much better than nothing. Then, if one of those inevitable changes of schedule pops up, you can cancel your trip (usually must be canceled 48+ hours before you depart).
We'll discuss a few other things you can do to ensure you don't lose money on your trip!
Research Your Destination Ahead of Time
Painstakingly research your destination before you go. For any number of reasons, you could find yourself rushing to the car in the middle of the night, and you don't want to leave anything until the last minute. Do you know the best airport to fly into? Do you know the alternate airports in case there are complications?
Jump down a worst-case-scenario rabbit hole, and research how you'll solve it. Think about your limitations. If you're flying into Sarajevo, and your flight gets cancelled, are you willing to ask for an alternate flight to Zagreb, 5 hours away?
Find which airlines serve your destination area, and write down information for back-up requests in the event of complications. You can save miles & points to use for those particular airlines in the event that your plans begin to cave.
Have All Documents and Passports Ready to Go
You should NOT need to second guess your preparedness when heading to the airport. Safely store ALL the documents you need for yourself and anyone traveling with you as soon as you receive it. And don't forget the documents you'll need to bring the child back with you.
You can read here about the process of obtaining an immigrant visa for your child.
It's never too soon to purchase things like passports if you don't already have them. They expire every 10 years!
Booking Your Flight
When Should You Book Your Flight?
It's a good idea to arrive as early as possible to thwart any unforeseen complications.
Being ready for adoption from a long distance could mean your travel plans change on a dime. Especially if you intend to be there for the birth!
We all know how loosely pregnancy due dates are assigned. You may well have booked a flight days or weeks before your birth mother is expecting, but there's still no guarantee that you won't miss the action.
So deciding the best time to book your flight is tricky. Last-minute airfare can be financially crippling, so it's tempting to book as far out as possible. Or perhaps spring for a flexible fare that can be canceled.
But those flexible fares are unreasonable. For example, looking at a flight from my home airport to Bulgaria, the cheapest flight costs ~$1,600, while the flexible option costs ~$4,100!
Many airlines charge astronomical change fees if you need to modify your flight. For example, American Airlines charges up to $750 to change an international flight, and $200 to change a domestic flight. That's hard to stomach, but it's also usually a heck of a lot less than paying for a refundable fare.
You'll have to do the math and see what makes the most sense for you.
Some adoptions websites suggest calling the airline to see if they'll give you a discount for an adoption situation. The worst they can say is "no", after all!
Award Flights to the Rescue
Link: Best Airline Credit Cards
Obviously, your best shot at saving Big Money is to book an award flight. You can reach just about anywhere on the planet for pennies on the dollar if you plan ahead.
Instead of paying thousands of dollars for that American Airlines flight to Bulgaria, you can instead open a card like the CitiBusiness® / AAdvantage® Platinum Select® World Mastercard®, meet its minimum spending requirement, and fly there for almost FREE.
The CitiBusiness American Airlines Platinum Select currently has a 70,000 mile welcome bonus after spending $4,000 on purchases in the first 4 months of account opening. And it only costs 60,000 American Airlines miles for a round-trip flight to Europe!
Here are some of our other favorite cards for earning rewards towards flights:
Chase Sapphire Preferred® Card
Ink Business Preferred Credit Card
Chase Sapphire Reserve®
The Business Platinum® Card from American Express
American Airlines AAdvantage MileUp℠ Card – No Annual Fee!
Chase British Airways Visa Signature Card
Citi® / AAdvantage® Platinum Select® World Elite Mastercard®
The information for the Citi AAdvantage Platinum and CitiBusiness AAdvantage Platinum card has been collected independently by Million Mile Secrets. The card details on this page have not been reviewed or provided by the card issuer.
Another thing to note is that award tickets often cost less when you're modifying or canceling them. For example, American Airlines will let you change the dates of an award ticket for FREE as long as your origin and destination remain the same (though they do have a $75 charge if you modify your flight within 21 days of departure). That is ASTOUNDINGLY better than the $750 change fee for a paid ticket.
You can check out our guide for things to know about airline cancellation fees before you book your ticket.
Note:   If you're flying domestically, holding an airline credit card can eliminate checked bag fees, which can cost $30 each direction!  For example, if you have the CitiBusiness American Airlines Platinum Select, you and up to 4 travel companions on the same domestic reservation will get the first checked bag free.
Look No Further Than Southwest for Domestic Adoption
If you're adopting within the US, you need to book flights with Southwest. They have unbelievably generous change and cancellation policies, which you'll likely make good use of!
If you need to change a Southwest flight you reserved with either points or money, you can modify it for zero fees. And if you need to cancel, the points or money you spent on the flight will be deposited into your Southwest account for future use even on the cheapest tickets (and with more expensive refundable tickets you'll get your money back).
So you can book your flight super early without worrying you'll lose money. And your birth mother can have as many false alarms as she wants! You can keep changing your itinerary, no problem.
Here's more about Southwest's refundable fares. And you can rack up lots of Southwest points with any of these cards:
Southwest Rapid Rewards® Plus Credit Card
Southwest Rapid Rewards® Premier Credit Card
Southwest Rapid Rewards® Priority Credit Card
Southwest® Rapid Rewards® Premier Business Credit Card
Utilize Credit Card Rewards to Offset Costs
Link: Best Travel Insurance Credit Cards
Another bonus to using credit cards for your travel is their generous travel insurance benefits.
Some of the best travel credit cards have built-in protection for trip delay and cancellation, and lost or delayed luggage. It can help if you have a sudden illness or injury, or if another unforeseen circumstance pops up at the last minute.
These perks can save you money when you book your trip, too. Because you won't have to fret about paying extra for certain types of travel insurance.
Our favorite cards for travel insurance are:
Chase Sapphire Preferred Card
Ink Business Preferred Credit Card
Chase Sapphire Reserve
The Business Platinum® Card from American Express
Coverage varies depending on the card, so be sure to look at each card's terms and conditions closely. For example, the Chase Sapphire Reserve has trip and baggage delay coverage that starts after only 6 hours! That's incredible.
Is It Better to Drive?
This clearly depends on the location of your child.
if you're adopting within the US, there are plenty of pros to driving. Especially if you're adopting an infant!
Driving is likely more cost effective. You won't pay exorbitantly for last-minute tickets, and you won't have to modify your airfare.
Plus, if you drive you won't worry about subjecting your young child to the unpleasantness of air travel (like cabin pressurization). But it's not always possible. If your birth mother goes into labor and you're 3,000 miles away, you probably should board a plane.
Most airlines allow you to fly with your newborn when they're even 1 week old! Though some airlines may require a doctor's note. Best to ask for one just in case!
Booking Your Accommodation
There are plenty of practical tips to keep in mind when you're reserving lodging. To save money, the more amenities of home you can find, the better.
For example, if you can book a hotel with a kitchen and on-site laundry facilities, your savings can add up quickly!
Choose a Reputable Hotel
This is NOT an aspect of your trip that you should be willing to gamble with in the name of savings. You're going to an unfamiliar place, and your faculties should be spent on all the other complicated details of adoption. Your hotel should be a safe haven to regain your bearings.
I wouldn't recommend booking a shady motel to cut the costs of your trip. Your child will likely be spending time here before your happy family returns home. Safety and comfort first! There are other ways to save.
You can check sites like TripAdvisor to find a solid hotel in the area.
Should You Book a Refundable Room?
Yes.
Crazy things can happen at any stage of your trip. If you're not checking into the hotel, there's a chance your plans can fall through. My friends and I once lost ~$1,500 on a non-refundable room in Dubai when our plans were disrupted hours before takeoff.
Some hotels charge a nominal upcharge for a refundable room, and others widen the gap detrimentally. But if you reserve a hotel night with points, your room will almost always be refundable, unless you cancel at very short notice. Check the cancellation policy of the hotel before you commit.
Consider Airbnb for Long Stays
Airbnb lets folks rent out their home to travelers, either a single room or the whole house.
Staying in someone's home might feel a little strange, and even scary! But many of us at Million Mile Secrets, including me, do it regularly.
If you're planning an extended stay (or even if you're not), Airbnb could be your best bet. You'll get a LOT more real estate for often much less than a hotel. And if you're staying for a longer period, the the hosts often discount your stay. I've seen discounts as steep as 50%!
Have a Backup Plan in Case You Need to Extend Your Stay
Look around for other reputable hotels in the area to be ready in case you need to stay longer than you planned. If you have enough hotel points, it could be worth reserving extra nights at another hotel just in case. You'll be able to cancel for free if you don't need them!
Earn Hotel Points for Your Trip
Link: Best Hotel Credit Cards
If you're trying to stockpile hotel points for the big event, there are TONS of credit cards you can open to achieve your goal. Here are some of our favorites:
Easiest to Use for Hotel Stays: Capital One Venture Rewards Credit Card (also works for Airbnb stays!)
Most Valuable Welcome Bonus for Hotel Stays: Ink Business Preferred Card
Best Hotel Credit Card With No Annual Fee: Capital One VentureOne Rewards Credit Card
Best Hotel Credit Card for Value and Comfort: World of Hyatt Credit Card
Best Hotel Credit Card for Casual Hotel Stays: Marriott Rewards® Premier Plus Credit Card
Best Hotel Credit Card for Big Spenders: Hilton Honors American Express Ascend Card
Best Hotel Credit Card for Road Warriors: IHG® Rewards Club Premier Credit Card
You can find Marriott, IHG, and Hilton hotels just about everywhere. So if you're headed to a small town or anywhere relatively off the beaten path, your best bet will likely be one of those hotel chains.
The information for the British Airways Visa has been collected independently by Million Mile Secrets. The card details on this page have not been reviewed or provided by the card issuer
Renting a Car at Your Destination
Link: How to Save on Car Rentals
When you're renting a car, you'll want to make sure you're paying attention to the extra fees and "services" you might be charged for. These fees can easily exceed the price of the rental if you're not careful! Plus, the fees vary depending on the company and even the state or country in which you're renting.
But if you do a little research, have the right insurance in place, and know the rules, you'll be in a position where the rental car companies will have a tougher time taking advantage of you!
Don't Overpay With Rental Car Insurance
Link: Best Credit Cards for Car Rentals
The collision damage waivers that rental car companies offer can cost ~$20 per day! That can be more than you're paying for the actual rental. But these are easily avoidable!
If you're booking a car for 31 days or less, there are plenty of credit cards that will cover your rental so you don't have to pay the rental agency's insurance fee. Our favorites are:
Chase Sapphire Preferred Card
Chase Sapphire Reserve
Chase United Explorer Card
Just remember, this primary rental car insurance only covers damage due to collision or theft to your vehicle, NOT the liability for damage to other vehicles, property, or for injuries. For most folks this isn't an issue, because your personal liability auto insurance is likely to cover your rental car. But you should double check to make sure!
Use AutoSlash
AutoSlash is an amazing service that will track the price of your rental car reservation and email you if the price drops! AutoSlash only works for non-refundable rates, though.
Packing Tips
Here are some suggestions for what to pack for your big trip! This does NOT include your important travel, adoption, and identification documents, because those are already packed!!
For Your Caregivers/Birth Mother
You'll want to put at ease the folks who are releasing the child into your care. Jen Goldman from American Adoptions suggests you present them with things like:
Flowers
A photo albums to fill during the hospital stay
A small gift or keepsake
You want them to know how capable and loving and 100% enamored you are with your child. Show them your appreciation and love, and leave them with nothing to worry about!
For Your Child
This will vary depending on the stage in which you're adopting. But for newborns, consider bringing:
Hygiene – Diapers, sensitive skin baby wipes, baby shampoo, rash cream, lotion (the hospital may provide these)
Food – Bottle and nipples, and same formula used by the hospital if possible
Diaper bag – Burp cloths, blankets, pajamas, pacifier
Infant car seat (the hospital won't let you take your baby without one)
Keep in mind the weather of both your destination and your origin, as you'll need clothes for both.
Tim Elder from Infant Adoption Guide gives a reminder that most airlines allow you to bring a diaper bag with you on the airplane in addition to your carry-on luggage. This tip alone may very well save you a checked bag fee each way!
Creating a Family offers some helpful points for traveling with children past infancy:
Have protein-rich food wherever you go, along with water and juice boxes in your backpack or diaper bag. Pack lollipops to help clear ears during take offs and landings. It's hard, although not impossible, to cry while licking
Toys lose their WOW value once the children have played with them a while. Save some toys for the plane. Put the toys away when you're in the airport so the child will have less opportunity to bore of them. Bring more toys than you think you'll need
For You
This also will vary based on the length of your stay.
Basic clothing to mix
Hygiene – shampoo, body wash, deodorant, mouthwash, waterless hand-wash, toothbrush, etc.
Phone with charger and appropriate converter
Travel baby bed
Dress clothes for court (if your adoption requires a court appearance)
Snacks
Camera with batteries and charger
Travel journal to document the experience
Tim Elder also recommends you pack less and make necessary purchases at your destination:
If your baby bag is full after you finish packing – ask yourself, "Do we really need to travel with all this stuff or can we pick up what we need when we get there?"
It's not a money-saving tactic per se, but it will be much less of a hassle during your commute, particularly if you're navigating airports. You'll have more hands to focus on your child.
A camera and journal are of utmost importance. You'll want to remember this trip forever! So be diligent in writing down what happens while you're there.
Take lots of photos and videos. Write down any important information about your new baby that the caregivers relay to you. Simple actions like this will also help to reassure the birth mother and anyone else present.
Note: It's a good idea to bring those travel, adoption, and identification documents to the hospital, as they'll likely not allow you to visit your baby without them.
As a general parenting guide, Jen from American Adoptions also suggests buying What to Expect the First Year by Arlene Eisenberg. If you're a first-time parent, you'll get answers you might be too embarrassed to ask. It's a good resource to bring along.
Adopting Across State Lines? Here's What You Need to Know
If you're adopting from another state, you'll need to wait until Interstate Compact on the Placement of Children (ICPC) clears. According to Adoptive Families, ICPC is:
[A] law that is invoked whenever a baby or child is adopted between two different states, and it ensures that the adoption is legal in each of the states involved.
It's possible this process will take WEEKS. Author Elizabeth Swire Falker points out that some states have slow ICPC offices. She recommends checking with your adoption professional to find out how long you'll need to reside out of state.
Besides the ICPC clearance, Elizabeth says:
Each state has its policy on what is an appropriate period of time to give a birth parent to consider or reconsider their decision to make an adoption plan. Some states provide a very short window of time for a birth parent to both consent to the adoption and to revoke that consent. Others feel that birth parents should be given a longer time, to ensure that they have made the right decision.
It's possible to go back home during this waiting period, but Adoptive Families cautions that your adoption professional will need to "file a document stating that you are accepting a 'legal risk' placement, meaning that you understand that the birth parent could still choose to parent."
Bottom Line
National Adoption Day is November 23! If you're traveling to adopt, miles and points earned from the best travel credit cards can reduce (or almost eliminate) the travel expenses involved.
Having a stash of airline miles and hotel points on hand for last-minute travel when you're adopting can take a lot of stress and expense away. Being prepared in advance is key!
Have you traveled for adoption? We'd love to hear your tips and advice in the comments!
Editorial Note: We're the Million Mile Secrets team. And we're proud of our content, opinions and analysis, and of our reader's comments. These haven't been reviewed, approved or endorsed by any of the airlines, hotels, or credit card issuers which we often write about. And that's just how we like it! :)