Test your Marriott Bonvoy knowledge: 13 secret features of Marriott's rewards program that you might not know
Signing up for credit cards through partner links earns us a commission. Terms apply to the offers listed on this page. Here's our full advertising policy: How we make money.
Update: One or more card offers in this post are no longer available. Check our Hot Deals for the latest offers.
You may think you know everything there is to know about the Marriott Bonvoy rewards program, since it's one of the largest hotel reward programs out there. But Marriott Bonvoy offers several secret features that only its most loyal reward members know about. Here are 13 ways you can take your points-and-reward travel to the next level.
Most of these tricks can be used by anyone with a Marriott Bonvoy loyalty account. But it's better to have one of the best Marriott credit cards like the no annual fee Marriott Bonvoy Bold Credit Card to accompany these strategies. With this card, you'll earn 30,000 bonus Marriott Bonvoy points after spending $1,000 on purchases in the first three months of account opening. Marriott cards are among the best hotel credit cards on the market.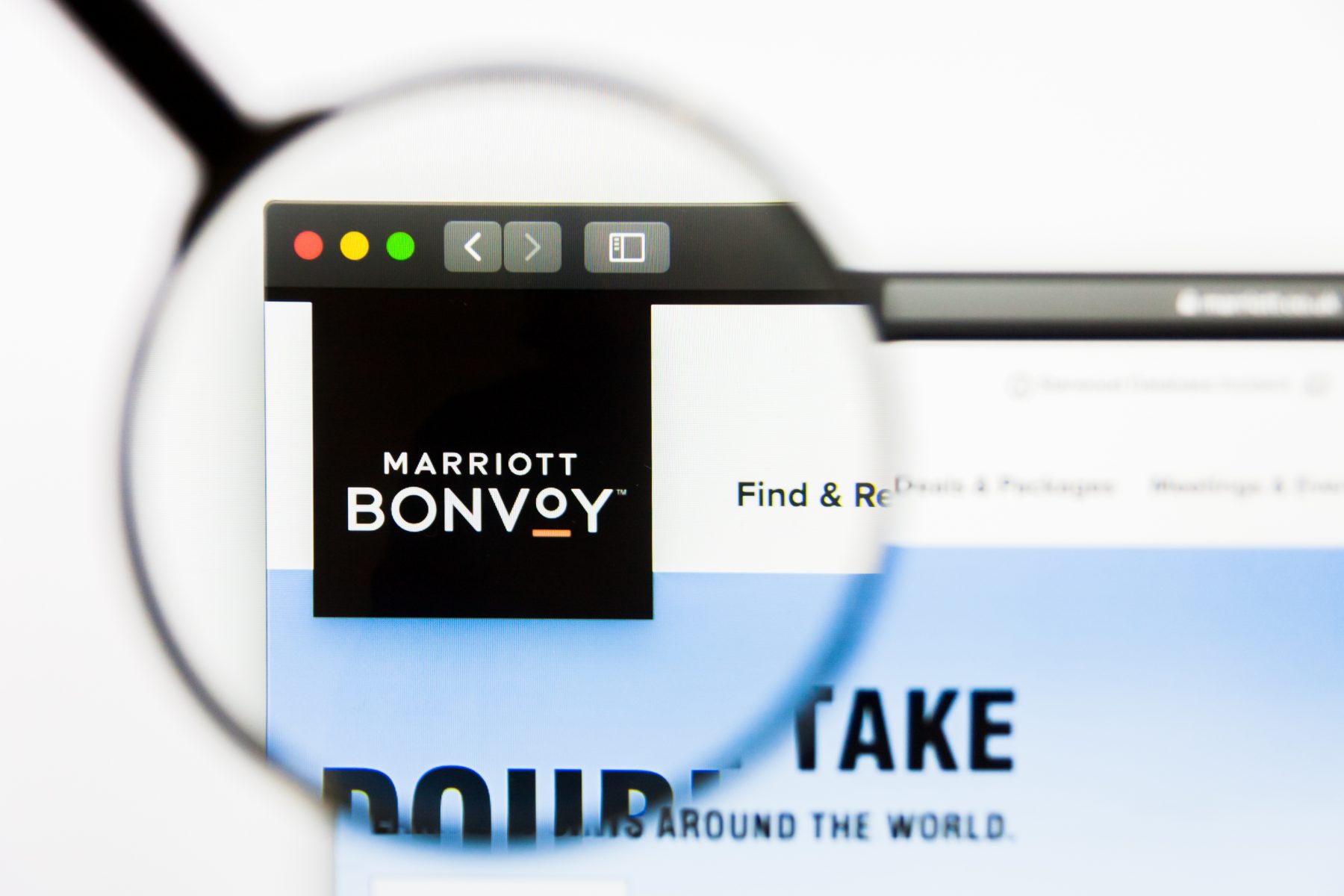 13 secret features of Marriott Bonvoy that you might not know
If you are new to the points-and-miles hobby, read our Marriott Bonvoy review and our how to earn Marriott points posts first to understand how this program works and how to get the most out of it. But for Marriott Bonvoy elite status hunters, here are 13 tips that will get you the most value from Marriott Bonvoy.
Set personal preferences for the perfect room every time
Are you sick of always having to ask for extra pillows or insist on a non-smoking room every time you check in at your hotel? The constant requests might be something in the past if you take a few moments to fill out your room preferences in your Marriott Bonvoy account now.
Then, when your reservation is sent to a Marriott hotel, they can figure out the ideal room for you before you show up to check in. This can make life a bit easier after a long day of travel because you can check in faster and head right up to your perfect room. Some of the available preferences include:
Preferred bed type
Preferred pillow type
Smoking preference
Request a fridge, extra towels or extra pillows
Here's a screenshot to show you how easy it is.
I have discovered that the hotel staff really does see my preferences because they always refer to them when they are unable to accommodate them. These preferences don't guarantee anything, but most of the time the hotels are able to get you what you want.
You can earn up to 50,000 Marriott points each year by referring friends to the Marriott Bonvoy program
This has nothing to do with credit card referrals.
Do you remember the last time you explained your perfect rewards stay to friends and family and they admitted to you that they don't collect points? I am continuously shocked at how many of my friends don't earn points during hotel stays because they have never taken the time to sign-up for travel rewards programs.
You can refer these friends to Marriott, and you will earn points whenever they stay at Marriott.
You will earn 2,000 Marriott Bonvoy points each time your referral stays at Marriott, up to a total of five stays. This is an extra 10,000 Marriott points per person you refer, for a maximum of five referrals per year (a grand total of 50,000 Marriott points).
In addition, your referrals also earn 2,000 Marriott bonus points per stay themselves for their first five stays (a total of 10,000 Marriott points), so it is a win-win.
Next time you plan a trip with friends and family, be sure to ask them if they have become a Marriott member so they can earn points for their stay. Send them your referral link and you both can start earning bonus points. Each year you can invite another five people for a new total of 50,000 Marriott bonus points per year.
You can reserve a room with points, even if you don't have enough points yet
Have you ever wanted to book a room with points for later in the year but don't have quite enough at the moment? Marriott will actually let you book a room with points, even if you don't have enough to cover the room at the time of booking.
The reservation will go through as a normal points booking, and you have until 14 days before your stay to finish earning points, or you can buy the remaining points to complete the stay.This allows you to reserve your room early, which is especially helpful when you want to use points during busy travel dates like Fourth of July, New Year's or spring break.
Note that Marriott has peak and off-peak award prices for certain dates, as well as occasional PointSavers prices which are even lower. When you book a room without having enough points, you aren't locking in the current price. It may change by the time you've got enough points for the reservation.
You can redeem points for a free TSA PreCheck membership
The best value of Marriott points is getting free nights at Marriott hotels, but you can also use your points to cover the TSA PreCheck application fee. Just navigate to the Marriott Shop With Points website, and find TSA PreCheck under "What's New" in the Merchandise drop-down menu.
For 25,000 Marriott points, you can pay for TSA PreCheck which allows you expedited and simplified security screening at most airports in the U.S. There are other easy ways to cover the cost of this valuable membership, however. Marriott's own premium travel card, the Marriott Bonvoy Brilliant™ American Express® Card, includes reimbursement for TSA PreCheck or Global Entry once every four years (up to $100). Don't waste your points in this way! Annual fee $450 (See rates and fees)
Pass up on housekeeping and get rewarded with bonus points
One of the easiest ways to earn Marriott points during your stay is by choosing to "Go Green" and skipping housekeeping services for your room during your stay. Be sure to let the front desk know that you want to skip housekeeping and earn bonus points when you check in.
You must be staying two or more consecutive nights and you cannot skip more than three consecutive housekeeping visits. So, for example, if you are spending seven days at a Marriott hotel, you would normally get six housekeeping visits. You can elect to skip the first three housekeeping visits, get housekeeping on the fourth night, and then skip the next two nights.
Normally you will earn 500 Marriott bonus points per day of skipping housekeeping. But be sure to ask the hotel, because some brands like SpringHill and Fairfield will offer far fewer point bonuses (usually 250). You may find it isn't worth going without the service.
I like to skip housekeeping during my shorter stays (especially two-night visits) because I tend to keep my room tidy, but it will obviously depend on what you prefer. It is a nice way to earn a few extra points for your stay.
You can use Marriott points for tickets to meet celebrities or see premium sporting events
We generally say that the best way to use Marriott points is for hotel stays. But thanks to a lesser-known program called Marriott Bonvoy Moments, you can use those points for some pretty insane wish-list experiences.
Here are some experiences you could use points on:
Some of them are nearly impossible to experience without the help of Marriott.
And you might be surprised how affordable they can be. I saw two tickets to the Stanley Cup playoffs in a luxury-box suite for just 35,000 Marriott points!
You can earn points on up to three rooms at a time
Marriott Bonvoy members can earn points on up to three rooms at the same time. This is a significant distinction from other hotels, which usually require the member to be staying in the room to earn points.
Marriott allows you to earn points for up to three rooms as long as you are paying for the rooms. This can be especially valuable for business owners who are paying for employee rooms during a conference or event. It is a quick way to TRIPLE your point earnings.
The only caveat here is that you can only earn elite qualifying nights for one room at a time, and you must be staying in the room in order to get an elite qualifying night credit.
You MIGHT get points when booking through Priceline, Expedia, Hotwire, etc.
One of the most infuriating Marriott rules is that you can't earn points or elite qualifying night credits for nights booked through online travel agents (like Priceline, Orbitz, Travelocity, etc). This is very important to know because I have talked to friends who thought they were earning points for stays but later checked their Marriott points balance and saw that their points bank was empty.
This has been the rule for quite a while now, but was always easy to get around. Unfortunately, Marriott seems to really be cracking down on this rule with the introduction of the Bonvoy program. Hotels that used to credit me points through Priceline bookings have suddenly stopped doing it. I used to ignore this rule with nearly complete success but in the last year it has gotten really difficult to get points unless you book directly through Marriott.
Marriott's Price Guarantee can earn you 25% off or 5,000 Bonus Points
Now that it is more important than ever to book directly through Marriott, don't settle for Marriott's posted room price. It is not always the best deal.
Marriott offers a price guarantee that it will match the lowest public price, plus they will give you extra Marriott bonus points or a discount on top of that low price. You can choose to either get 25% off your room (great for more expensive hotel rooms) or 5,000 bonus points, which is usually the better option. The downside is that it can be a bit of a pain to file a claim and you have to book the room at Marriott's higher price while you wait up to a week for the claim to be processed (with no guarantee that it will be approved).
But the good news is that I have had decent success with getting the staff or manager at the hotel to just override the price to match the competitive price. You still have to wait for the bonus points to come in later, but at least you know that you only had to pay the lower price.
Have United Airlines elite status? You might qualify for Marriott elite status, too
Did you know that Marriott's partnership with United Airlines offers several ways to share elite status across the two companies? Yep, having United Airlines status can qualify you for Marriott Bonvoy elite status, and vice versa.
You can transfer United Airlines miles to Marriott
You probably already know that you can transfer Marriott points to United Airlines at a ratio of 3:1. But I bet you didn't know that you can convert United miles to Marriott Bonvoy points at a 1:1 ratio. It's worth noting that this is rarely a good idea — Marriott points value is nowhere near as high as United miles.
Another great way to earn is what United Airlines calls "double-dipping" points. You can earn 10% more United miles and 10% more Marriott miles when you book a hotel at Marriott.com through United Airlines' link.
To do this, you must first book a flight reservation with United Airlines and then click the link on the reservation details page (or confirmation email) that says "Book a Hotel." This will take you to Marriott.com where you book a room as you always would. You will get the bonus miles and points for both programs within eight weeks after completing your stay.
Achieving lifetime Marriott status is easier than you might think
Wouldn't it feel amazing to have lifetime elite status at Marriott? This perk is available, but it might surprise you to learn that it is very realistic to achieve.
Marriott offers a lifetime elite status starting at just five years of loyalty:
Lifetime Silver Elite: After 250 lifetime nights + five years of elite status
Lifetime Gold Elite: After 400 lifetime nights + seven years of Gold elite status or higher
Lifetime Platinum Elite: After 600 lifetime nights + 10 years of Platinum Elite status or higher
This could be especially useful for folks who travel frequently for business and want to enjoy elite status for the rest of their life. Work hard to reach one of these tiers and never worry about maintaining elite status again.
When you book five award nights in one stay, you'll get one night free
When you book five or more award nights in the same stay, you'll receive one award night free. For example, if you're booking the JW Marriott Venice Resort & Spa, you'll need 50,000 points per night. But if you book five nights, you'll only need 200,000 points instead of 250,000 points.
This benefit actually triggers with every five nights you book. If you book 10 nights, you'll get two nights free. If you book 15 nights, you'll get three nights free.
Another cool benefit is that you can mix award stays with paid stays and still get a night free, as long as you're booking at least five award nights. If you reserve six nights, you can use points for five nights and cash for one night. Marriott will allow you to choose which night you want to pay for, so if the cheapest cash price is smack dab in the middle of your stay, choose to pay for that one. You'll still get one of your award nights for free, even though they're not consecutive.
Bottom line
Even Marriott's most frequent travelers might not know all of the benefits that Marriott Bonvoy rewards have to offer. We found 13 lesser-known tricks hidden within Marriott's reward program.
You can choose personal room preferences that hotel staff see each time you check in
You can earn up to 50,000 Marriott points per year by referring friends
You can reserve a room with points, even if you don't have enough points yet
You can redeem points for a free TSA PreCheck membership
Pass up on housekeeping and get rewarded with bonus points
You can use Marriott points for tickets to meet celebrities or see premium sporting events
You can earn points on up to three rooms at a time
You might not be getting reward points by booking through Priceline, Expedia, Hotwire, etc
Marriott's price guarantee can earn you 25% off or 5,000 bonus points
United Airlines elite status can earn you Marriott Elite status and vice versa
You can transfer United Airlines miles to Marriott
Lifetime Marriott elite status is easier to achieve than you might think
When you book five award nights in a single stay, you'll get one free
So, how many of these tricks did you already know? Be sure to leave a comment below and feel free to share any other tips that we missed.
For rates and fees of the Marriott Bonvoy Brilliant Card, please click here
And subscribe to our newsletter for more miles & points posts like this!
Editorial Note: We're the Million Mile Secrets team. And we're proud of our content, opinions and analysis, and of our reader's comments. These haven't been reviewed, approved or endorsed by any of the airlines, hotels, or credit card issuers which we often write about. And that's just how we like it! :)