Signing up for credit cards through partner links earns us a commission. Terms apply to the offers listed on this page. Here's our full Advertising Policy.
Update: One or more card offers in this post are no longer available. Check our Hot Deals for the latest offers.
We've all stared longingly at the newest credit card offer and imagined the possibilities from earning its welcome bonus.  However, there is always the thought of possible rejection.  We've all been rejected at least once, so don't fear it!
Too many people overthink the possible "ding" on your credit score, as well.  I compare it to getting back into working out after hiatus.  You'll be a tad sore the first few days, but you're simply becoming stronger over time.  The same applies to your credit score when you open a credit card.
Your credit score is made of 5 components:
Payment history
Credit utilization
Length of credit history
New credit
Credit mix
Some of these pieces are predicated on eventually applying for new credit lines.  While you may be "dinged" at first, your credit score can actually become stronger over time.  I'll give you 6 credit card application tips to boost your confidence when applying for that next credit card.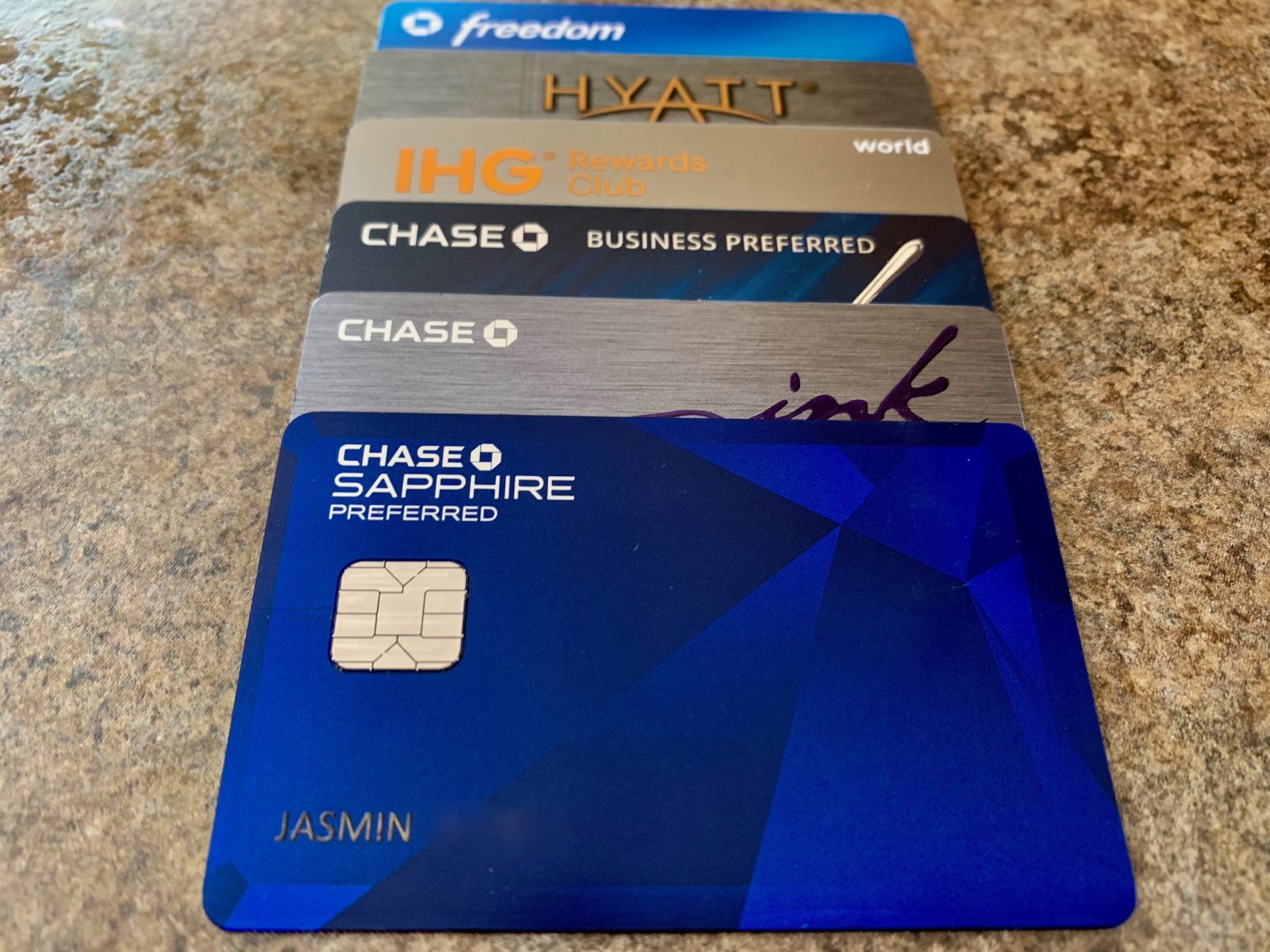 6 Credit Card Application Tips to Practice Before You Open Your Next Card
Don't fear the implications of a credit card application on your credit report.  If you are being diligent by paying your credit card bills on time and using them responsibly, there's nothing to worry about.
Here are 6 things to keep in mind when applying for a new credit card!
1.   Regularly Monitor Your Credit Score
Unfortunately, we are living in an age of identity theft and credit card fraud.  With large institutions consistently being hacked and our personal information regularly compromised, it is extremely important to diligently check your credit score.
There are plenty of sites where you can regularly check it for free without any penalty to your credit score.  If something were to go wrong, your credit score could be destroyed and the possibility of credit cards could be out the window.
2.   Consider ALL Income When Applying
In the age of side hustles and the gig economy, people are making money all sorts of ways!  Don't forget to include this when you are stating your yearly income on your credit card application.  In regards to Chase specifically, here is everything they consider to be income.
So in this case, my wife and I are able to say that we make six figures because of both of our incomes, side hustles, and the business we run together.  It is pretty sensible to say that the more money you make, the higher the chance you have of approval.
3.   Lower Credit Utilization Ratio
First let me say that revolving credit is the worst thing you can do in the miles & points hobby.  Interest rates will more than negate the credit card rewards you collect from spending.  If you're carrying balances, best not to apply for a new card until you're balance-free.
This is also a good strategy for being approved for new cards.  Large credit card balances make banks nervous.  A high debt utilization ratio negatively impacts your credit score, so you'll have less of a chance of being approved.  For example, if you have a credit limit of $5,000, it's much better to be using just $500 of the available credit instead of $4,000.
4.   Consider Upcoming Expenses
Getting a new card is exciting, but missing the minimum spending to earn a bonus is a huge miss that can rob you of THOUSANDS of dollars in travel.  If you have large bills coming up (like tuition, a home remodeling, starting a business, or purchasing a car), you may want to consider applying for a card first.
My wife and I were dying to open The Platinum Card® from American Express, but we didn't have the expenses to meet its minimum spend requirement.  As we were driving to Las Vegas to our nearly free hotel suite at the Elara, we got a call from her brother asking to book $4,000 in flights for him.  We immediately pulled over, applied for her card, and were approved on the spot!
5.   Try 'Reverse Engineering'
Reverse engineering is essentially thinking of the end goal first, and then working backwards.  Every credit card application is precious, so be sure you know which card you want.
Are you dying to travel to the Maldives and stay in an overwater suite?  Consider a card like the Hilton Honors American Express Ascend Card.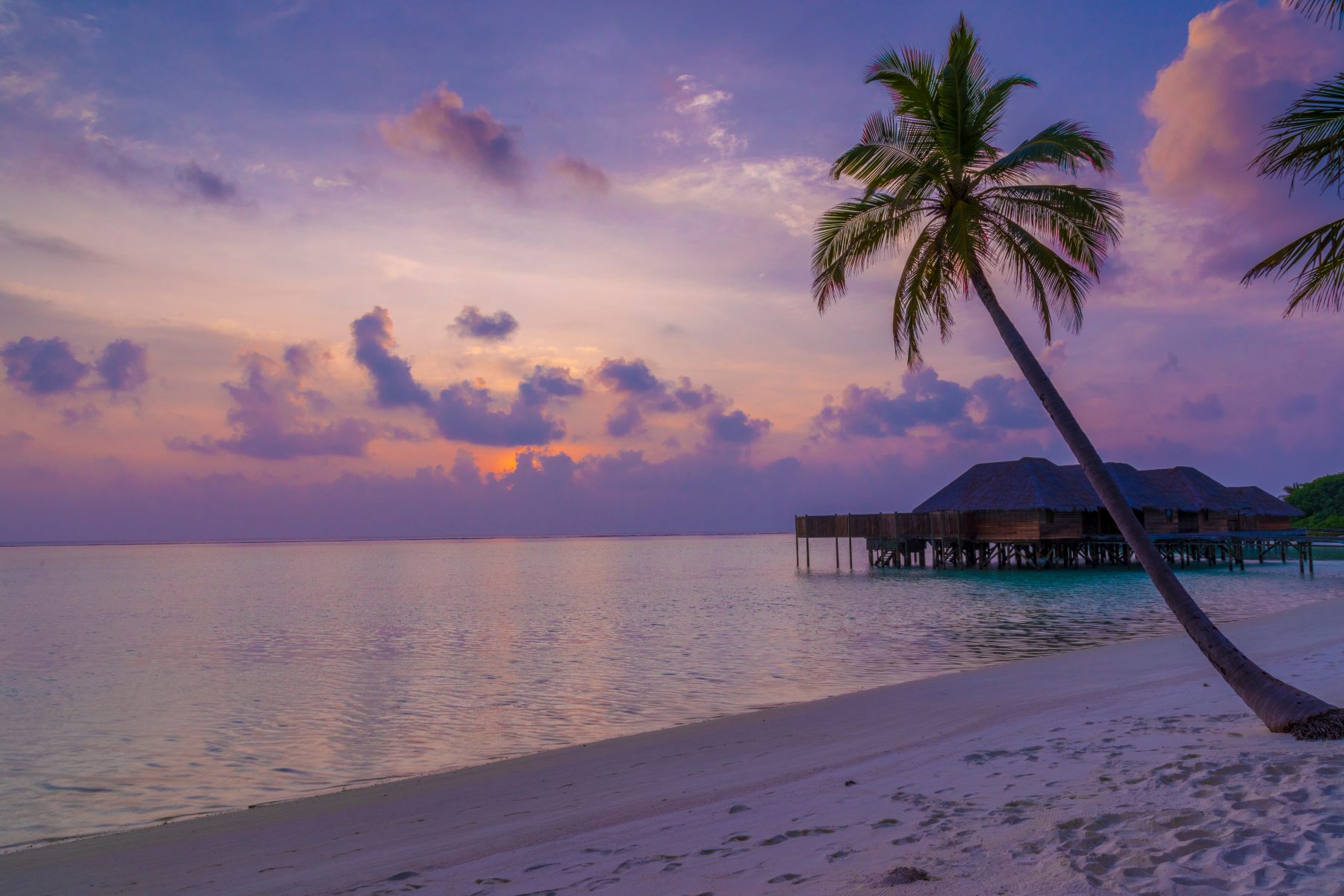 Are you dreaming of showering 36,000 feet above the ground, drinking Dom Perignon, and then reclining your airplane seat into a spacious bed?  Consider grabbing the American Express Platinum Card.  You can transfer the points you collect to lots of airlines for an unbelievable First Class experience (like Emirates!).
Or, are you just looking for a way to earn some cash back to continue saving on your purchases?  Consider applying for the Blue Cash Preferred® Card from American Express.
Don't just get a card because someone recommends it.  Figure out what your goals are, and find a card that reflects that.  For me, my priority is trying to fly in fancy airplane seats as much as possible.  My hotel accommodations aren't as important to me, even though I have loved earning 500,000+ points from the Hilton Honors credit cards.
6.   Don't Lose Hope If You're Declined!
If for some reason you are declined on the spot, don't lose all hope.  There is still a chance!
Give the card issuing bank a call.  It could be a simple mistake in the application, or they may need extra documentation of something.  Joseph was initially declined for the Citi Premier℠ Card, but called the reconsideration line and was straightaway approved by the customer service rep without having to answer ANY additional questions.
Here are a few of the main bank reconsideration lines for personal credit cards:
American Express – 877-399-3083
Bank of America – 866-505-7481 (this changes frequently)
Capital One – 800-625-7866
Chase – 888-270-2127
Citi – 800-763-9795
US Bank – 800-947-1444
Just like anything else in life, kindness can go a long way!  Ask why you were denied, and hopefully, you can fill in the gaps to get approved.  Unfortunately, the Chase 5/24 rule seems to be a pretty sturdy rule they stick by.
Bottom Line
There isn't a perfect, surefire way to be approved for a credit card.  But there are plenty of things you should do before you fill out an application.
Regularly monitor your credit score
Consider ALL income when applying
Lower credit utilization ratio
Consider upcoming expenses
Try 'reverse engineering'
Don't lose hope if you're declined!
What other tips do you have?  Let's hear them in the comments!  And subscribe to our newsletter for more credit card tips: