How to Make a Road Trip as a Retiree Fun and Affordable
Signing up for credit cards through partner links earns us a commission. Terms apply to the offers listed on this page. Here's our full advertising policy: How we make money.
INSIDER SECRET: Being a member of groups like AAA and AARP can entitle you to discounted rates on car rentals, museums, zoos and other activities.
It can be a wonderful feeling to shed the burden of working 9 to 5 and spend more time traveling with friends and family. With the right planning, you can save tons of money by taking advantage of senior discounts and credit card rewards.
If you're considering a road trip, you're not alone. A new survey conducted by OnePoll on behalf of Ford revealed that three out of four Americans preferrred road trips to flying.
If you are a retiree or will be accompanying a retiree on a road trip, here are some tips for saving money and having a more enjoyable experience.
Pre-Trip Preparation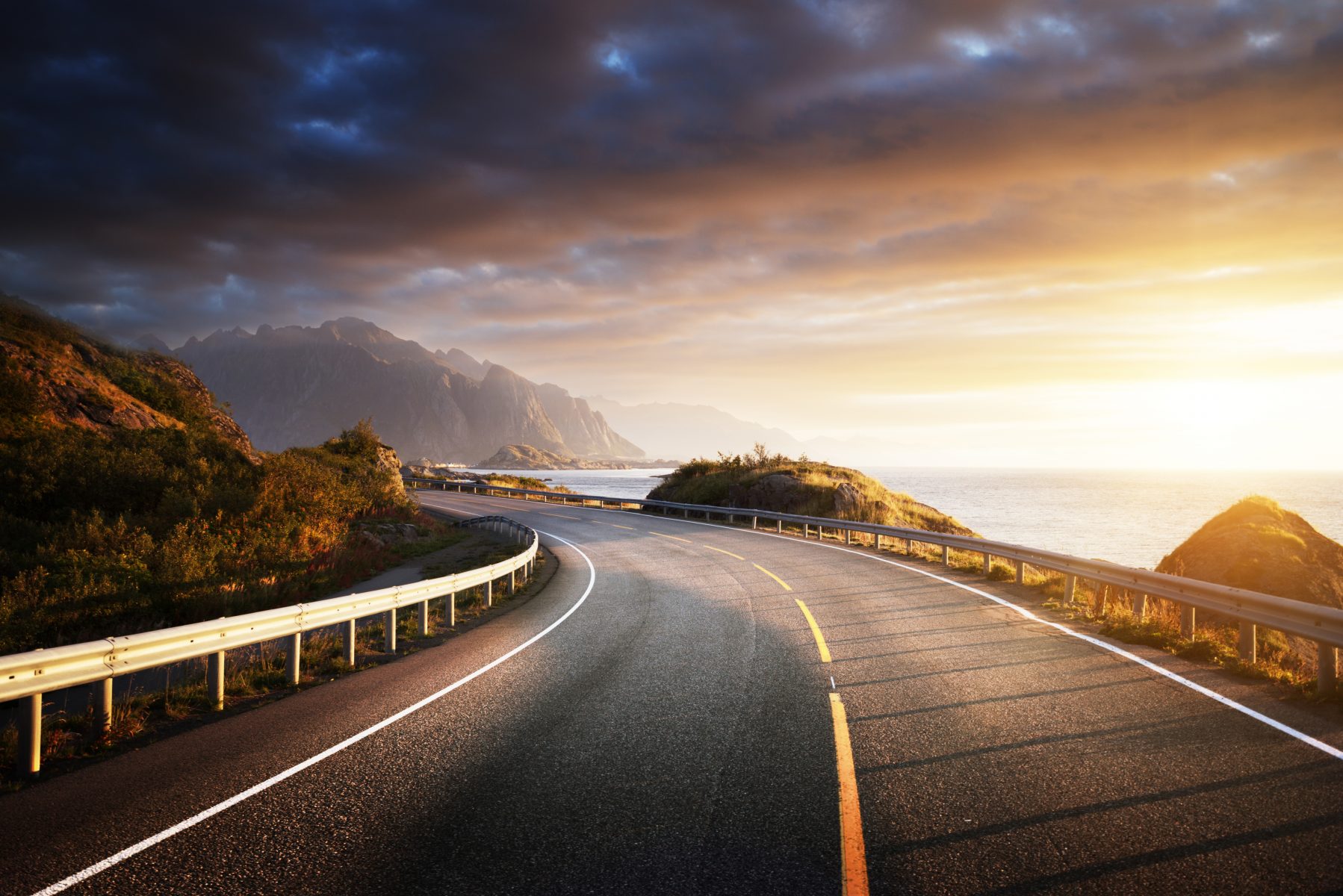 Before you embark on your road trip, there are a few things you'll need to consider, such as your destination, activities along the way and whether you'll drive your own vehicle or rent one.
Choosing Your Destination
Selecting the right destination is crucial. Choose places you will have fun. Certain destinations are also more likely to have senior discounts based on the types of attractions that are available.
If you're looking for ideas, AAA members can check with their local office. They have free travel guides with details on lodging and activities. As a bonus, the guides also provide information on discounted rates for AAA members or seniors.
Some cities are known for tourism and their abundance of senior discounts, including:
Charleston, South Carolina
Columbia, South Carolina
Las Vegas, Nevada
Washington, DC
New Orleans, Louisiana
In these locales, you can find discounts in grocery stores, pharmacies, museums, restaurants and more.
Deciding on Lodging
When it comes to accommodations, some hotels offer discounted rates for seniors. You may also be eligible for reduced rates if you are a member of AAA or AARP.
Membership in AAA starts at around $50 a year, with savings that can seriously outweigh the costs and perks like towing, emergency fuel delivery, locksmith service, flat tire service and AAA member discounts.
Similarly, AARP membership can pay for itself, as team member Jasmin discovered when she renewed her AARP membership. Membership for AARP starts at around $16 and could entitle you to dining, travel, and retail discounts worth much more.
Deciding on Activities  
Once you've decided where you'll be traveling and where you'll stay, consider what you want to do on your trip. If you're looking to save money, consider those destinations that cater to tourists which often tend to be discount-friendly.
Also think about what types of activities you can physically handle, depending on your health and fitness level, along with the safety of the activities themselves.
For instance, if you'll be hiking, you'll want to take into consideration altitude and humidity which might make a trek taxing on your body. And prepare with water, medications and the right clothing and gear.
For added safety, you can create a copy of your itinerary and send it to your friends and family. It can also be helpful to establish a set check-in time to call someone so they know you're safe.
Retiree tip: Make sure you can quickly and easily get to your phone in case you're injured and need to call for help. Some stores sell GPS devices that can send help at the push of a button, and even smartwatches are worth considering since they're strapped to your wrist.  
Tips for Renting a Car
If you'll be renting a car, pay special attention to the following in your rental agreement.
Make and model of car: If you selected the vehicle yourself, make sure the paperwork you're signing shows the correct vehicle. Also make sure the car you'll be driving is well-suited for your road trip with enough storage space, fuel efficiency, ergonomics, safety features, etc.
Daily rental rate: Make sure this is the agreed-upon rate you saw when making the reservation for the car. Rental companies may make a mistake or accidentally sneak in additional charges for extras or options you don't need.
Fuel charges: Confirm the details of when and how much you'll be charged for gas. Generally, don't prepay for gas because it rarely ends up being a good deal for the renter.
Rental dates: Confirm how many days you will have the rental car and how much you will be charged if you return the car late.
As always, safety is most important and you'll also want to make sure you will be comfortable. AAA has a guide on features you may find helpful, such as:
Automatic wipers which can reduce driver distractions
Extendable sun visors to help with glare from the sun
Auto-dimming mirrors
Keyless ignition
Easy-opening tailgate
To save money, some rental car companies may offer discounted rates for seniors or members of AAA or AARP. Be sure to ask because these discounts may not be automatically applied.
And for refueling, use one of the best gas credit cards to save even more. 
Retiree tip: If you have a credit card with primary rental-car insurance that covers damages due to theft, towing, and loss of use, you have the option of waiving the insurance offered by the rental agency, which can save you even more money.  
Using an RV
If you are renting an RV for the road, you'll have the flexibility of a car to go where you want to go as well as a place to sleep at night without having to shell out for a hotel room.
As with a regular car rental, you'll want to verify the terms of the contract, such as the daily rental rate, fuel charges, rental dates and any added fees.
It's a good idea to tour the RV in person before you make a final decision. A particular RV may look good on paper but it may not be the case in person. For instance, some RVs may advertise that they can hold a certain number of people, but you may find them less accommodating when you check them out.
If you're considering renting an RV, think about picking up a good gas credit card, especially since RVs typically use a lot more gas than a regular car. And of course, don't forget to ask about any discounts available for seniors, AAA or AARP members.
Retiree tip: Some businesses will allow you to park your RV in their parking lots for free if you'll only be there for a few days and park away from their normal flow of traffic.
Preparing Your Car for the Road Trip
Whether you'll be driving your own car or renting, you should check the condition of the vehicle before taking it on a long trip. The last thing you want is a breakdown.
Have a mechanic check:
Tire tread
Tire pressure
Oil levels and oil filter
Air filter
Fluid levels (windshield wiper, brake fluid, coolant, etc.)
Car battery
Brake lights, horn, and functionality of headlights
A car in good condition will also get better gas mileage.
Pack medications, along with an emergency kit with food and water, a first-aid kit and safety devices like flares and reflective cones.
Retiree tip: Keep a copy of how to administer any medications you need. These instructions can help others administer medicine in case you are unable to do it yourself.   
On the Road
Drive Safely
As you prepare for your road trip, there are a few things you can do to ensure your safety and comfort.
If you have any medical conditions, AAA has a brief guide here on how to prepare for your trip even if you need regular care for one of these conditions:
Dementia
Arthritis
Diabetes
Stroke
Sleep apnea
Parkinson's disease
Many of these preparations involve consulting your doctor, being prepared with the right medications and being aware of warning signs that you shouldn't continue driving.
Retiree tip: Roadside services, like those offered by membership in AAA, can save time and money if a medical condition makes it difficult for you to continue on your road trip.  
For Those Who Are Tech Savvy
Mobile apps downloaded to your phone can save you time and money on a road trip. Apps like GasBuddy, for instance, can help you find the lowest prices for gas.
Other apps like Google Maps, Apple Maps, and Waze can get you to your destination more quickly by avoiding traffic. Some apps, like Waze, offer additional features, like alerting you to police officer sightings to reduce your chances of getting a ticket.
Retiree tip: Some rental car companies charge extra for a separate GPS unit, but if you have a smartphone, it can probably provide all the maps and directions you need.
Road Trip Ideas for Retirees
Overall, a road trip can be an incredible experience. Here are a few routes to check out if you're planning a trip:
Seward Highway, Alaska
Highway 1, California
Route 1, Maine
Jasper National Park, Canada
Rocky Mountains, Montana
Route 66 (California to Chicago)
Hana Highway, Hawaii
For more travel tips, you can subscribe to the Million Mile Secrets newsletter.
Editorial Note: We're the Million Mile Secrets team. And we're proud of our content, opinions and analysis, and of our reader's comments. These haven't been reviewed, approved or endorsed by any of the airlines, hotels, or credit card issuers which we often write about. And that's just how we like it! :)