Signing up for credit cards through partner links earns us a commission. Terms apply to the offers listed on this page. Here's our full Advertising Policy.
Update:   One or more card offers in this post are no longer available.  Check our Hot Deals for the latest offers. 
Update:  You can no longer transfer Chase Ultimate Rewards points to Amtrak.
Frequent Miler and Doctor of Credit report Amtrak's loyalty program is changing to a revenue-based system.  This means the price of an award seat will be tied to the cost of a paid ticket.
There's a document that was leaked on Twitter which outlines some of the changes.  And strongly suggests the new Amtrak card issuer will be Bank of America.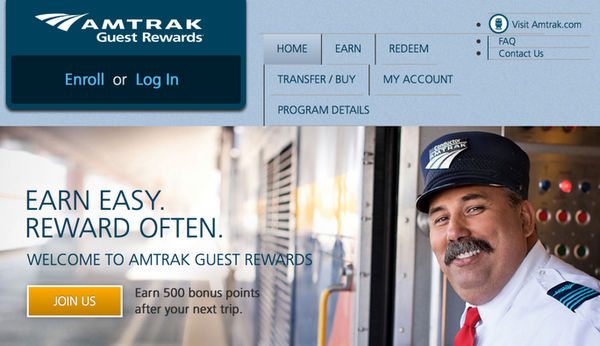 I've written about how to get terrific value transferring Chase Ultimate Rewards points to Amtrak.  So what should folks do now?
What's the Deal?
Link:   Amtrak Guest Rewards
Link:   Leaked Amtrak Document With Changes
Link:   Transfer Chase Ultimate Rewards Points to Amtrak for Big Travel
Here are some of the main changes (starting January 2016) outlined in the leaked document from Amtrak:
Award pricing will be based on the cost of a paid ticket, and Amtrak will eliminate their zone-based charts
You'll be able to book award travel online or with Amtrak's mobile site
And the document briefly describes new Amtrak credit cards (no longer issued by Chase) that will be introduced in September 2015.
While they don't say who the issuing bank will be, Doctor of Credit reports the sample cardholder name and number on the card images are the same as other Bank of America cards.
This could be good news for folks who already have a lot of Chase cards and are interested in a new Amtrak card.
Bank of America does not issue as many travel rewards cards as other banks.  And the number of cards they'll let you have is based mostly on the total amount of credit they're willing to extend you.
What About Transferring Chase Ultimate Rewards Points?
Link:   Chase Ultimate Rewards Transfer Partners
Link:   Chase Sapphire Preferred
Link:   Chase Ink Plus
You can directly transfer Chase Ultimate Rewards points to Amtrak at a 1:1 ratio if you have the Chase Ink Bold, Chase Ink Plus, or Chase Sapphire Preferred card.
The Chase representatives I spoke to had no information regarding whether Amtrak would continue to be a Chase Ultimate Rewards transfer partner.
But they mentioned Chase usually gives at least 60 days notice of major program changes.  So far, there have been no announcements.
That said, if you plan on booking Amtrak travel next year after the changes take effect, you might consider transferring points (and booking) soon.
Especially if you're thinking of booking expensive sleeper tickets, like bedrooms or roomettes, which could end up costing many more Amtrak points after the changes take effect.
But if you're someone who usually books cheap, short-haul tickets, you may do better under the revenue-based rules.
Until we know exactly how much Amtrak points are worth in their new system, it's hard to say for sure what to do.  Amtrak says they'll officially launch the new program on August 31, 2015.
I'll keep you posted as soon as we have more information!
Bottom Line
Amtrak is changing their award program to a revenue based system.  Starting in 2016, the cost of an award ticket will depend on the price of a paid seat.
And a leaked document from Amtrak suggests their new credit cards, which will be launched next month, will be issued by Bank of America.
There's no firm information regarding whether Amtrak will continue as a Chase Ultimate Rewards transfer partner.
And we'll have to wait until August 31, 2015, when Amtrak officially shares the new rules, to decide if it's best to book Amtrak award tickets now or wait until 2016.
I'll let you know as soon as I hear more!