Signing up for credit cards through partner links earns us a commission. Terms apply to the offers listed on this page. Here's our full Advertising Policy.
INSIDER SECRET: There are more than 30 Marriott hotel brands now that SPG, Ritz-Carlton and Marriott have officially become Marriott Bonvoy. You can use your free night earned with the Marriott Bonvoy Business™ American Express® Card card at most of these hotels for award stays costing 35,000 points or less.
If you don't know all 31 of the Marriott hotel brands, you could be missing out on redeeming and earning Marriott points at some great spots. That's because several brands, like Protea or Autograph Collection, don't come with the Marriott name.
Here's a quick summary!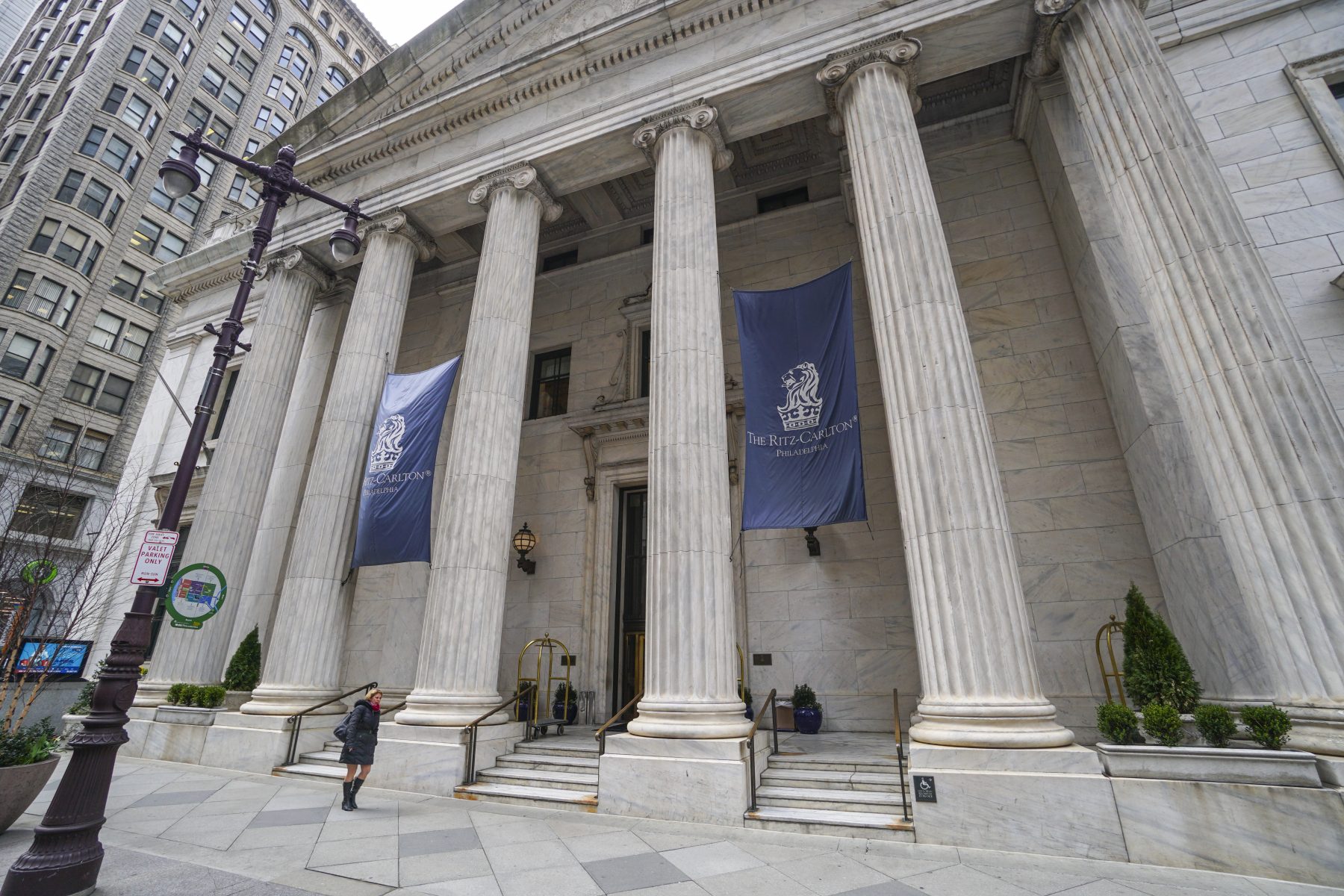 Marriott Hotel Brands
Link:   Marriott Hotel Brands
Marriott, like other hotel chains, categorizes its properties according to brand, and each have distinct characteristics that are used to market the hotel to a certain type of traveler. You can book free nights at the vast majority of Marriott hotels with Marriott points, take a look at this guide for more details on how to earn Marriott points.
The quickest and easiest way to amasses a stack of Marriott points is by opening a Marriott credit card and meeting the minimum spending requirements to earn its bonus:
You can also transfer Chase Ultimate Rewards points from the following cards to Marriott at a 1:1 ratio:
And if you have Amex Membership Rewards points, they also transfer at a 1:1 ratio to Marriott:
Card
Welcome Bonus & Minimum Spending Requirements
The Business Platinum® Card from American Express




Ends December 4, 2019: Limited Time Offer - Up to 100,000 Amex Membership Rewards® points

50,000 Membership Rewards points after spending $10,000 on purchases in the first 3 months of opening your account, plus earn an extra 50,000 Amex Membership Rewards points after spending an additional $15,000 on qualifying purchases within the first 3 months of opening your account. Terms Apply.
The Blue Business® Plus Credit Card from American Express
No welcome bonus
The Platinum Card® from American Express




60,000 Amex Membership Rewards® points after spending $5,000 on purchases within the first 3 months of opening your account. Terms Apply.
American Express® Gold Card
35,000 Amex Membership Rewards® points after spending $2,000 in the first 3 months of account opening. Terms Apply.
American Express® Business Gold Card


Ends November 06 2019: Limited Time Offer- Earn up to $500 in statement credits by purchasing qualifying services with FedEx within the first 3 months of account opening. Terms Apply.
Business Green Rewards Card from American Express
Ends November 06 2019: Limited Time Offer- Earn 3X Membership Rewards® points on your combined eligible purchases on the Card, up to the first $50,000, at U.S. restaurants, on hotel stays booked directly with hotels, and on airfare purchased directly from airlines in the first 3 months of Card Membership. Terms Apply.
Amex EveryDay® Preferred Credit Card from American Express



15,000 Amex Membership Rewards® points after spending $1,000 on purchases within the first 3 months of opening your account. Terms Apply.
Amex EveryDay® Credit Card from American Express


10,000 Amex Membership Rewards® points after spending $1,000 on purchases within the first 3 months of opening your account. Terms Apply.

The information for the Amex EveryDay Preferred Credit Card and Amex EveryDay Credit Card has been collected independently by Million Mile Secrets. The card details on this page have not been reviewed or provided by the card issuer.

Here are the 31 current Marriott hotel brands:
NOTE: Not all of these hotels participate in award nights.
Let's take a look at each one.
1. AC Hotels
Marriott says AC Hotels are primarily for business travelers. The brand began in Europe and while it has now spread to other continents it prides itself on keeping a European vibe.
2. Aloft Hotels
Aloft Hotels have an open concept and modern vibe. These hotels are new and emphasize their up-to-date technology.
3. Autograph Collection
Autograph Collection Hotels are between upper-upscale and luxury. They are independent hotels that Marriott has chosen for their uniqueness, like original architecture or particularly fun location.
4. Courtyard
Courtyard by Marriott is by far the largest Marriott hotel brand with more than 1,000 hotels worldwide. It's geared toward business travelers.
5. Delta
Delta Hotels are located primarily in Canada. It's an upscale brand that targets business travelers with attributes like large work spaces and business facilities.
6. Design Hotels
Design Hotels are architecturally unique compared to other Marriott hotel brands. They offer one-of-a-kind settings in environments ranging from rural to urban.
7. EDITION
EDITION currently has only 10 hotels worldwide, including five-star hotels in London, Miami Beach, New York and Sanya, China.
8. Element
Element is an extended-stay brand emphasizing sustainability and wellness. It even has its own bike-sharing program so you can hit the trails and see the sights.
9. Fairfield Inn & Suites
Fairfield Inn & Suites is a mid-level hotel brand that's great for folks in transit who just need a rest. They have free hot breakfast, a 24-hour market and a fitness center.
10. Four Points
Four Points delivers a relaxed vibe for those looking to unwind and enjoy good company with simple, convenient amenities.
11. Gaylord Hotels
Gaylord Hotels are huge upscale hotels with gorgeous atriums, great restaurants and shops. You never need to leave their hotel complexes. They are perfect for conferences because of their size — some Gaylord hotels have nearly 3,000 rooms, and up to 600,000 square feet of meeting and convention space.
12. Homes & Villas by Marriott International
Homes & Villas by Marriott International is a new collection of private locations offered through a home-sharing program. You can rent a castle in Ireland or a cabin in Colorado — the kind of locations you normally can't get with other Marriott brands.
13. JW Marriott
JW Marriott is a luxury brand with hotels on five continents. It's a great choice for those who don't want to spend the points (or money) for an ultra-luxurious Ritz-Carlton but still want a fancy stay in an amazing location.
14. Le MERIDIEN
Le MERIDIEN's roots come from the 1960s and the brand maintains this design throughout its 100+ locations around the globe. It offers indulgent travel with international flair.
15. Marriott Executive Apartments
Marriott Executive Apartments are for extended stays, such as business travel that will last weeks or months. You don't, however, have to book a full month to stay here. The apartment complexes have laundry facilities, weekly housekeeping and a gym.
16. Marriott Hotels & Resorts
Marriott is the most well-known of the company's brands but it doesn't have a very unique identity. Marriott says these hotels are for "business and leisure upper-upscale travelers" — hotels for almost everyone.
17. Marriott Vacation Club
The Marriott Vacation Club brand consists of timeshare hotels in places like the Caribbean, Hawaii, Orlando and Thailand. In many Marriott Vacation Club rooms, you'll get facilities like a full kitchen, plates and flatware and multiple bedrooms — but you may have to endure a timeshare sales pitch.
18. Moxy Hotels
Moxy Hotels are geared toward a younger crowd. They are social and vibrant, with the goal of giving visitors new and fun experiences and spurring them to do things they normally wouldn't do at home.
19. Protea Hotels
Protea Hotels are Marriott's African hotel brand. They are generally mid-range hotels, but some are extremely nice and all are unique. Here's my post about how to get a great deal at Protea hotels in South Africa.
20. Renaissance Hotels
Renaissance Hotels are Marriott's upper-scale boutique hotels. They're tailored to their locations and try to help travelers discover and appreciate their surroundings.
21. Residence Inn
If you're looking for an affordable and upscale extended-stay hotel, try the Residence Inn brand. The properties are easy to find, with 700+ locations, and you'll get a suite with separate living and sleeping areas in every one.
22. Ritz-Carlton
Ritz-Carlton is one of the best Marriott has to offer. The hotels and resorts have five-star service and five-star facilities. Ritz-Carlton hotels are only in the top cities and destinations around the world.
23. Ritz-Carlton Reserve
Ritz-Carlton Reserve hotels are focused on immersive nature experiences. You can not book Ritz-Carlton Reserve hotels with Marriott points.
24. Sheraton
Sheraton is a premium Marriott hotel brand that offers a luxurious community vibe. Their sub-brand of Sheraton Grand delivers an even more glamorous experience.
25. Springhill Suites
Springhill Suites is the largest upscale hotel brand where every room is a suite. Team member Joseph used 7,500 Marriott points for a night at a Springhill Suites in Oklahoma and was amazed at the oversized room.
26. St. Regis
St. Regis is the cream of the crop. These hotels are each one of a kind. They are usually pricier than other Marriott brands but they are more than worth it for travelers looking for the best of the best.
27. The Luxury Collection
The Luxury Collection are similar to Design Hotels. They are architecturally unique but offer luxurious getaways.
28. TownePlace Suites
TownePlace Suites is another all-suite hotel brand, targeting travelers who plan to stay five or more nights. The brand is a notch below Fairfield Inn & Suites, but the hotels are great for families or business travelers on extended stays and looking for something affordable.
29. Tribute Portfolio
Tribute Portfolio is a collection of formerly independent hotels, and the properties are still rooted in their communities.
30. W Hotels
W Hotels is another luxury brand. It was born in New York City and claims to bring that city's energy worldwide. W Hotels work to stay relevant with social movements and promote equality for all.
31. Westin
Westin hotels are wellness-driven and for business travel or just for fun. With more than 250 locations around the world, it's easy to find one of these premium hotels in most major destinations.
Bottom Line
With 31 Marriott hotel brands in over 6,900 locations, there is likely to be a hotel to fit your travel style almost anywhere.
If you want a romantic getaway, consider five-star brands like Ritz-Carlton or JW Marriott. If you want to stretch your points to stay longer, consider the affordable Fairfield Inn & Suites with free hot breakfast or TownePlace Suites.
Which Marriott hotel brand is your favorite?
For the latest tips and tricks on traveling big without spending a fortune, please subscribe to the Million Mile Secrets daily email newsletter.