What are American Airlines miles worth? Here's your quick answer
Signing up for credit cards through partner links earns us a commission. Terms apply to the offers listed on this page. Here's our full advertising policy: How we make money.
Insider Secret
You can earn American Airlines miles without spending a dime. Bask Bank offers a savings account that accrues American Airlines miles instead of interest — one mile for every dollar you have in your account, annually. If you know the best ways to use AA miles, this can be worth exponentially more than the highest APY offered by any bank.
Whenever I tell friends, "Trust me, you should be collecting American Airlines miles," they always demand to know: What are they worth? Why should I bother collecting miles when there are no annual fee credit cards that earn 2% cash back?
I can't give them a satisfying answer. See, the amount of miles you spend on your flight is not directly tied to the cash value of a ticket. For example, a coach flight to Europe usually costs 30,000 miles one-way, no matter if the ticket is $400 or $4,000.
So instead of giving value in dollar amounts, I refer to the sign-up bonus on a top American Airlines card like the Citi® / AAdvantage® Executive World Elite Mastercard® and say things like:
This card's sign-up bonus is worth a visit to the Eiffel Tower
This card's sign-up bonus is worth a visit to the Machu Picchu
This card's sign-up bonus is worth a visit to your grandma's for Thanksgiving
So what is the average redemption value? We estimate American Airlines miles to be worth 1.4 cents, based on our countless previous award bookings.
Let's take a quick look at how American Airlines miles work so you can see what they're worth, both in money and memories.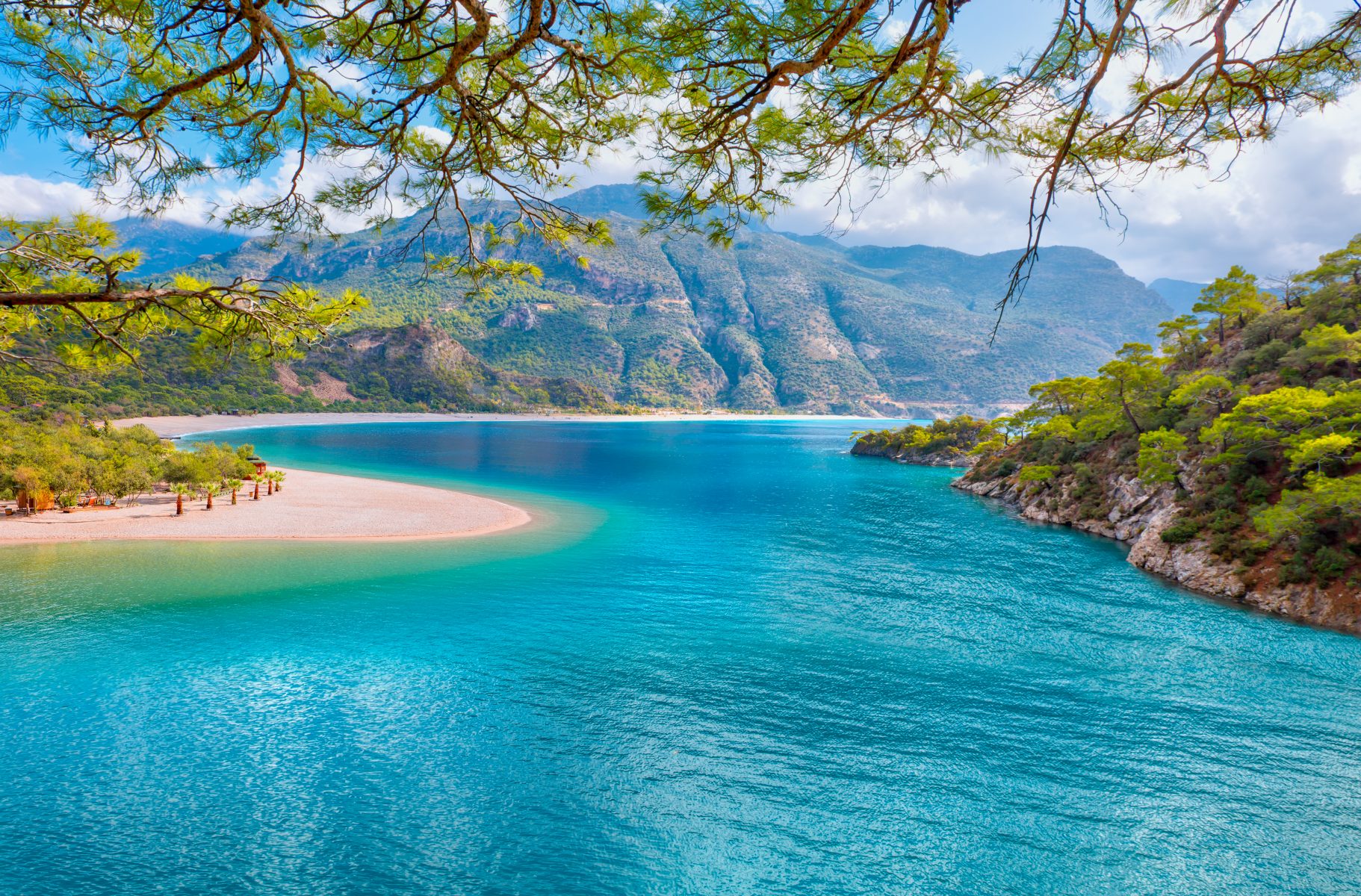 Examples of value you can get for American Airline miles
First, the basics.
American Airlines recently moved to dynamic pricing. That basically means they can charge whatever price they want whenever they want. This makes it a bit harder to pin down an exact value for AA miles. But you can still reference their award charts to get a general idea of how much an award flight would cost.
Here are three examples to help you understand how to calculate the value you'll be getting by using American Airlines miles for your next flight.
Example 1: Round-trip coach flight to Zurich
American Airlines generally charges around 30,000 miles for a one-way flight in coach for flights from anywhere in the U.S. to anywhere in Europe — though you can certainly find cheaper rates depending on your date and route.
The example below is the cost of a round-trip flight from Charlotte to Zurich in June. You'll pay 50,000 miles round trip for a coach flight, plus taxes and fees amounting to $67.55.
The cash value of the ticket for those same days is $1,278. So, to figure out how much your American Airlines miles are worth in this situation, here's the math: ($1,278 cash price – $67.55 in taxes) / 50,000 miles.
Value per American Airlines mile: 2.42 cents. Also, beautiful memories that will beckon you back to Switzerland for the rest of your life. It's in the top three most amazing places I've ever visited.
Example 2: One-way business-class flight to Paris
You'll often get the most value for your American Airlines miles by using them for fancy business-class seats. I've used American Airlines miles for business-class seats between Seoul and Los Angeles, as well as from Lima to Miami. One-way business-class flights to Europe can cost as little 57,500 miles (we've even seen sales for cheaper). That might sound like a lot, but let's examine the math again.
Here's a one-way business-class flight between New York and Paris. It'll cost you 67,000 American Airlines miles and $5.60 in taxes and fees.
The cash price of the same ticket is $8,272.

To find the value, do this: ($8,272 cash price – $5.60 in taxes) / 67,000 miles.
Value per American Airlines mile: Over 12 cents. And tens of millions of Instagram likes.
Note that round-trip flights in business class to overseas are usually cheaper than one-ways, but still can provide massive value per mile.
Example 3: Round-trip domestic coach flight
You live in Miami, but you're having a family reunion in Seattle. No problem.
You can expect to book round-trip domestic flights from anywhere to anywhere from 25,000 miles (and sometimes cheaper if there's an award sale). For example, this flight from Miami to Seattle costs 25,000 miles and $11.20 in taxes.
The cash price of this ticket is $414. So let's figure out the value of your American Airlines miles: ($414 cash price – $11.20 in taxes) / 25,000 miles.
Value per American Airlines mile: 1.6 cents. And cheek-pinches and smooches from your grandmother.
When to avoid using your American Airline miles
Value below 1.3 cents
It's not difficult to receive a value of 1.4 cents or above. If you're receiving less than 1.3 cents, however, seriously consider using cash instead of miles. It's a good idea to save your miles for some other future trip when they will save you more money. For example, here's a flight from Indianapolis to Austin for 10,000 American Airlines miles each way. Nice! You could book round-trips for your family of three to 60,000 miles and $33.60 in taxes.
However, you can find cash prices for only $109 each way — which is really, really cheap. That's $654 for three round-trips. If you deduct the $33.60 in taxes you paid for award flights, you realize your 60,000 miles are worth $620 in cash.
Note: Low-cost carriers like Frontier operate this route for ~$50 each way. Let the lowest price of other airlines play into your decision as to whether you should use miles or not
Booking award flights for this trip means you're only getting a value of 1.03 cents per mile. If I were you, I'd pay cash for these flights, and save my miles for a more expensive journey later. Remember that lie-flat business class seat to Paris we talked about earlier? Using 60,000 points toward that trip instead will net me more than 11x the value for my miles!
High fuel surcharges
Some carriers that partner with American Airlines pass on ridiculous fuel surcharges — that is, arbitrary taxes and fees that basically punish you for booking award flights.
A prime example of this is British Airways. Booking a British Airways flight with American Airlines miles negates a lot of the value you'll get for your miles. For example, a business class flight between New York and Amsterdam generally costs 57,500 miles and $23.10 in taxes when flying American Airlines. However, if your flight is operated by British Airways, your taxes catapult up to $746.70!
Granted, this British Airways ticket is worth $6,000, so your miles will still be worth 9.1 cents each after you pay the egregious taxes. But by simply choosing flights operated by American Airlines, you'll save $700+ per ticket!
If British Airways were the only option, I'd personally postpone my trip to dates where I could find available seats on American Airlines.
Miles vs. Cash calculator
If you're having difficulty figuring out whether you should use American miles or pay with cash for your next flight. You can plug in the miles required for the flight you're looking at and the cash cost of the same ticket into our points vs. cash calculator. On the right side of the calculator, you'll see what's the better way to purchase your ticket.
Should I pay with points or cash?
Points valuations are based on MMS calculation and not provided by the loyalty programs
Fill out the inputs to get a payment recommendation
We recommend paying with
Total savings
Value of cash :
Value of + fee:
Bottom line
As you can see, American Airlines miles vary dramatically in value. I find it's best to think of the value in terms of travel goals instead of dollar signs. If an American Airlines card is offering a "60,000 mile sign-up bonus after meeting spending requirements," you can read that as "a round-trip coach flight to Europe after meeting spending requirements!"
If you want more tips like this delivered to your inbox once per day, subscribe to our newsletter!
Editorial Note: We're the Million Mile Secrets team. And we're proud of our content, opinions and analysis, and of our reader's comments. These haven't been reviewed, approved or endorsed by any of the airlines, hotels, or credit card issuers which we often write about. And that's just how we like it! :)