Signing up for credit cards through partner links earns us a commission. Here's our full Advertising Policy.
INSIDER SECRET: If you travel with a companion at least once per year, the Alaska Airlines companion fare is a phenomenal benefit of the Alaska Airlines Visa Signature® credit card that you cannot miss!
Perhaps the only thing better than a vacation is one where you can bring someone else along for under half the cost of your own ticket.
I want to highlight the long overlooked, shockingly simple to use Alaska Airlines Companion Fare. It's saved me hundreds of dollars year after year, and totally makes the $75 annual fee on the Bank of America Alaska Airlines card well worth the cost.
If you ever travel with Alaska Airlines, this deal is for you. With the Alaska Airlines Companion Fare, you can save big on an Alaska Airlines airfare purchase for you and a friend, partner, or anyone else you might want to bring along! Especially on longer or more expensive itineraries, this can mean hundreds of dollars of savings.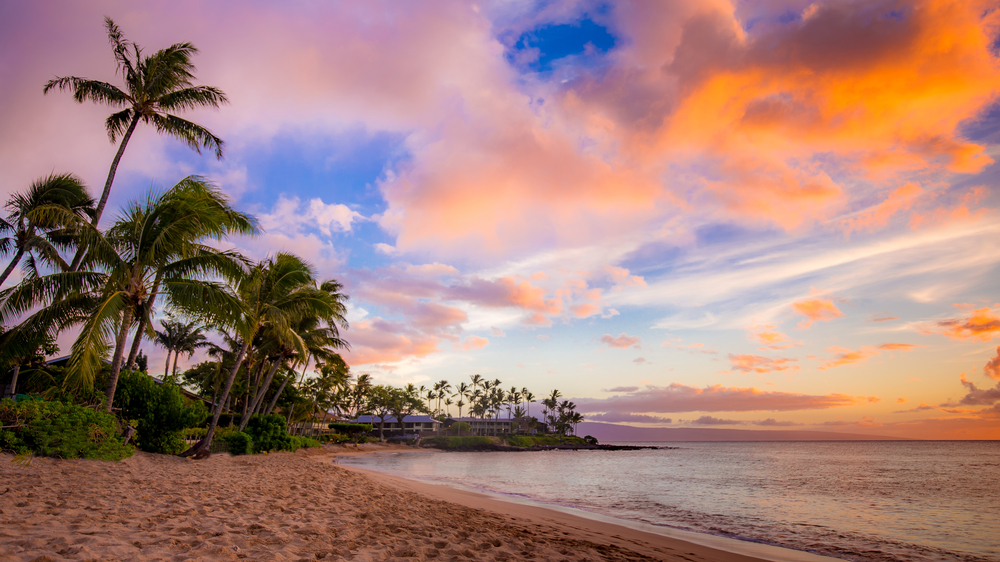 I'll give you the details!
What Is the Alaska Airlines Companion Fare – and How do I Get One?
Apply Here: Alaska Airlines Visa Signature® credit card
Read our review of the Alaska Airlines credit card

The Alaska Airlines Companion Fare is essentially a promotional code you can use for an Alaska Airlines companion flight from $121 ($99 fare, plus taxes and fees from $22). You can use it on any Alaska Airlines round-trip coach flight, but there are a few booking restrictions (more on that in a bit).
Instead of paying for a $500 round-trip flight for two people, you'll only pay the $500 for your own flight, then $99 plus taxes and fees for your companion (which makes the total ticket cost start at ~$121). That's a killer deal!
The only way to earn a Companion Fare is from the Alaska Airlines Visa credit card or Alaska Airlines Visa® Business credit card. Both currently come with a sign-up bonus of 40,000 Alaska Airlines miles and a Companion Fare from $121 ($99 fare plus taxes and fees from $22) after spending $2,000 or more on purchases in the first 90 days of opening your account.
I've had both of these cards in the past, and consider them to be long-term keepers because of the annual Companion Fare. For more details, check out our detailed review of the Alaska Airlines credit card.
After signing-up for one of these cards and paying the annual fee, the Companion Fare will post in your account automatically. As soon as the promotional code appears in your account, you're ready to book!
Things to Remember About the Alaska Airlines Companion Fare
First things first, the Companion Fare is actually a unique promotional code that you apply when searching for fares on the Alaska Airlines website. There's no physical certificate (thank goodness – I always lose those), and the code will be automatically stored in your Alaska Airlines loyalty account. To see if you already have an available companion fare, navigate to "Discount and Companion Fare Codes" in your account.
Here are rules and restrictions you should know about the Alaska Airlines companion fare:
Can only be used for coach travel on Alaska Airlines operated flights
Both tickets must be booked into the same fare class, at the same time
Companion Fare codes expire one year after they are issued, and must be booked by the expiration date (though travel can occur any time in the future)
Those are the rules, but here are some of the benefits which make the Companion Fare particularly exciting:
Although travel must be booked in coach, you can use Gold guest upgrades to upgrade your flights to first class. Or depending on if you have elite status with Alaska Airlines, both passengers are upgrade eligible
Both passengers earn miles (both redeemable miles and elite qualifying miles) for the flights
There are no blackout dates. So those peak travel times (like the day before Thanksgiving, or the week after Christmas) are Companion Fare eligible!
For a full rundown of the rules and restrictions, check out the Alaska Airlines FAQ page.
Best Uses of the Alaska Airlines Companion Fare
There are good ways to use the companion fare – and then some killer ways.
Generally speaking, cross-country flights and trips around peak travel dates are the most strategic for saving on your second passenger's airfare. You can also use the companion ticket for open-jaw tickets, or tickets with stopovers to extend your adventures.
For example, you could fly from New York to Seattle (stopover for a weekend) to Los Angeles (stopover for a week), then back to Washington, and use a Companion Fare to get a second traveler for the duration of your four flights. As long as the general travel direction is consistent, you can make multiple stops along the way to get tons of value from your Companion Fare.
Last summer, my wife and I traveled from Washington to Maui for a family reunion during peak vacation season. That round-trip fare (routing through Portland) was in the range of $1,000 per person in coach. Ouch!
Prices were similar regardless of airline, and saver-level award flights were impossible to find. So I turned to Alaska Airlines, armed with my newly earned Companion Fare.
Fortunately, the itinerary we wanted was available for two passengers in the same booking class. I had a Companion Fare, so easily applied it, selected the flights, and made out like a bandit paying ~$1,100 for two round-trip flights instead of $2,000+.
That's a savings of $900+!
Companion Fare Tips and Tricks
If you can't make use of an expiring Companion Fare, you can use the benefit for two other people traveling on the same itinerary. For Companion Fares issued before October 1, 2019, the owner of the companion fare must pay for the tickets using any credit or debit card in his or her name. But after October 1, 2019 the Companion Fare (both primary and the additional traveler) will have to be purchased with the fare owner's Bank of America-issued Alaska Airlines Visa credit card.
You can also use MVP Gold elite status guest upgrades, or Alaska Airlines miles, to upgrade flights booked with the Companion Fare to First class.
When I booked last year's Maui trip, I used four Gold guest upgrade certificates to upgrade our flights. Those four upgrade certificates in conjunction with the Companion Fare meant that we flew round-trip, 10 to 12 hours each way, in first class for about $500 per person. That was the deal of the century!
We loved that trip so much that we'll be returning this year, but flying nonstop from San Diego (our new home) to Maui, with our 6-month old daughter in tow. Because infants under two years old fly for free on your lap, we're getting three passengers for the price of one – another score!
Bottom Line
I could go on and on about how awesome the Alaska Airlines Companion Fare is if you use it strategically. With Alaska Airlines' broad route network and flexible schedules, most folks can leverage this benefit (or at least give it away to a favorite friend or blogger! 😉).
Remember, you can only get it through the Alaska Airlines Visa credit card or Alaska Airlines Visa Business card.
I've personally saved thousands of dollars planning travel using this Companion Fare. And we've been fortunate enough to upgrade long trips to first class, too.
Have you been able to use an Alaska Airlines companion fare code? How much money did you save on airfare?
For the latest tips and tricks on traveling big without spending a fortune, please subscribe to the Million Mile Secrets daily email newsletter.