Signing up for credit cards through partner links earns us a commission. Terms apply to the offers listed on this page. Here's our full Advertising Policy.
Great news for new parents!  Via Travel Codex, Alaska Airlines will let you keep your elite status while on parental leave, and will even extend it an additional year!
So you don't have to worry about losing your Alaska Airlines status, or flying enough to earn it the following year.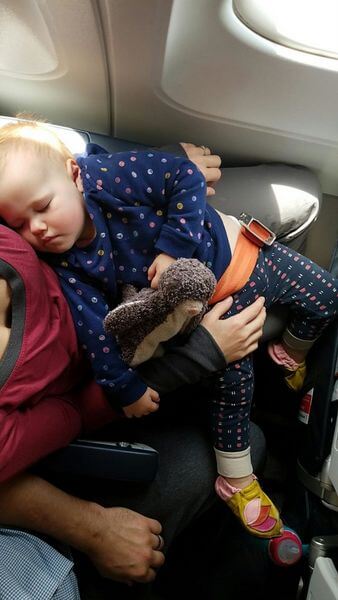 Here's more about the details of Alaska Airline's new "Elite Leave" program.
Alaska Airline's Elite Leave Program for New Parents
Link:   Alaska Airline's Parental Leave Policy
If you're a new parent taking maternal, paternal, or adoption leave, you can now take advantage of Alaska Airlines' Elite Leave program.  So you'll be able to keep your elite status throughout your leave, without having to worry about losing it or qualifying again the following year!
To register for Elite Leave, email the following information to elite.flyer@alaskaair.com:
Full name
Date of Birth
Alaska Airlines frequent flyer number
Proof of parental leave (like a note from the doctor or your employer)
It can take up to 4 weeks for verification and approval.
Not only will you get to keep your elite status through the current year, but it will be extended for an additional year!
So, for example, if you take parental leave this year, 2017, that ends in 2018, you'll get to keep your elite status through 2019.
That's incredibly generous.  Especially given that no other US airlines offer this kind of perk!
The only people NOT eligible for Alaska Airlines' Elite Leave are those who were gifted status, got a status match, or received complimentary status.
If you're interested in learning about other airlines that have similar programs, check out this post.  Along with airlines like Qantas and Virgin Atlantic, British Airways and Air Canada also offer elite status parental leave.
Bottom Line
Alaska Airlines will now allow new parents to keep their elite status while on maternity, paternity, or adoption leave.  So you won't lose your status if you're not flying as often after welcoming a new baby to the family!
This is great news for lots of folks, and it's always nice to see airlines introducing family-friendly policies.
Do you think it's time other US airlines, like American Airlines, United Airlines, and Delta, offer perks like this?  Let me know your thoughts in the comments!