"My Wife and I Will Soon Be Living in a House Less Than 200 Square Feet"
Signing up for credit cards through partner links earns us a commission. Terms apply to the offers listed on this page. Here's our full advertising policy: How we make money.
Update: One or more card offers in this post are no longer available. Check our
Hot Deals
for the latest offers.
Welcome to the next installment of our
interview series
where folks share their thoughts about Big Travel with Small Money!
Miles & Points Interview:   The Rich Life
On his blog The Rich Life, Casey shares his experiences in buying and reselling products to collect miles & points.  He also documents his journey building a Tiny House.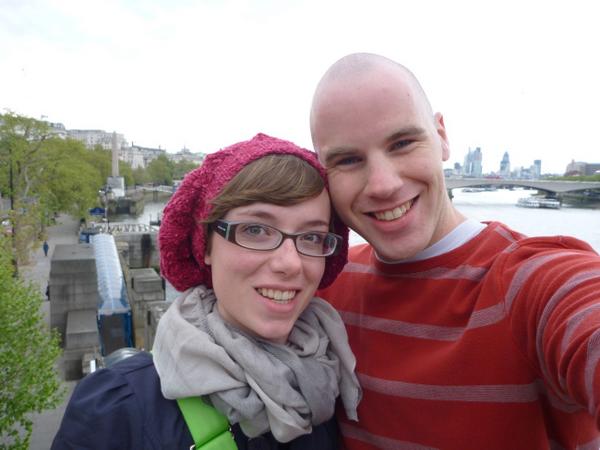 How and when did you start collecting miles and points?
It all really started when I discovered
SlickDeals
some time in 2006.  I became addicted to finding insane deals on things that other people were paying retail for.
I started collecting miles and points around November of 2011.  I had been lurking on FlyerTalk for a while, and once I read about buying dollar coins with a credit card, it was all over.
I opened up a business and personal checking account with Chase, and each 1 scored me 50,000 miles a piece.  I also got a Continental OnePass card from Chase, along with a Citi American Airlines card, and an AMEX Starwood card.
I wasn't very focused on any 1 program at the time, but I figured I'd spread out the miles so that when I was ready to use them, I'd have plenty.
I ordered 3,000 dollar coins at a time, had them shipped to my office at work, and drove them to the closest Chase bank for deposit to pay off the credit cards.
The people in my office thought I was crazy, and the people at the bank thought I was hilarious (seriously! What luck, eh?).  But I knew I was getting a slamming deal on future travel.  I occasionally gave $5 or $10 Starbucks gift cards to the bank employees who helped me.
Why did you start your blog? What's special about it?
I actually started my blog before I was into miles and points, as a way to share my thoughts with my then-girlfriend (now wife).
It's pretty special at the moment because I'm building a Tiny House and documenting the whole process along the way, with videos, photos, and write-ups.  I also write about points and miles when cool opportunities for earning come along.
The point of building and living in this Tiny House is so we can live without a mortgage (paying cash along the way).  Which means we can travel even more and possibly live in Europe 3 months a year.
What's the one single thing people can do to get more miles?
The main thing I do to get more miles is buying and reselling stuff.
I really love buying technology products, but I don't want to own lots of stuff (see the size of the house I'm building).  What I end up doing is buying things, opening them and doing a review for YouTube, then closing them back up and selling them as open-box.
Although this is really fun for me, it's definitely volatile.  Most retailers don't like me making off with awesome deals on their stuff, even when it's all totally legit.
I use this in tandem with Amazon Payments (which I'm pretty sure my $1,000 per month limit has been removed for some strange reason).
I also offer to buy high-dollar items for people with the promise that they'll hand over a check before I hand them the item.  This mainly includes Mac products.
Even better than this, though, is waiting it out for big credit card bonus sign-up offers.  My most recent feats (within the last 6 months) are getting 100,000 points with the AMEX Platinum card and 75,000 points with the AMEX Membership Rewards Gold card.
And as of July 2014,  I earned the Southwest Companion Pass with the Chase Southwest Premier personal and business cards.
What's your most memorable travel experience?
There are many, but the 1st that comes to mind is my trip to London.
I proposed to my girlfriend and we had a falling out.  Then when we finally started talking again she said, "I want to talk to you, but not in the same environment we've talked in previously."  I took her a bit too seriously, and I planned a weekend trip to London.
This was in 2010, before I got into points and miles, but it was incredibly worth it.  The total cost was ~$3,000.  This didn't include the extra stay at a terrible Marriott airport hotel on the way back since our flight was delayed due to the Eyjafjallajökull eruption.
Coming in a close 2nd was our trip to Albuquerque later that year where I proposed to my wife in an Earthship, after we attended the Balloon Fiesta.  I loved that trip.
What do your family and friends think of your miles & points hobby?
The question I'm most often asked is, "Can you get me a cheap flight on this exact weekend at this exact time with no flexibility whatsoever?"  The answer is always no, and people get upset.  Come on, folks!  You've got to be in this for the long haul!
People are also excessively let down when I explain how I get points.  It's almost as if it's more entertaining to them when they don't know exactly how my wife and I fly round-trip anywhere in the US for ~$12.  I will say however, that I have a select group of friends who find it incredibly awesome that my dollar coin obsession allowed me to use points and get about 80% off the normal price of my honeymoon.
Is there any tool or trick which you've found especially useful in this hobby?
My number 1 tool or trick is to lurk on SlickDeals all day until I find a crazy deal, check the completed listing prices on ebay, subtract 13%, and see if I can break even or make profit by reselling.  It's my hobby, and I'm guessing most people would find that incredibly dull.
What was the least expected way you've earned miles or points?
When buying windows for my Tiny House, I ended up (unintentionally) canceling and then rebuying them from Lowe's about 4 or 5 times.  The total cost for the windows was around $2,800.  I ended up just canceling the order and buying from a local store, but my British Airways card (acquired during the 100,000 point bonus) ended up accepting each of the charges as legit, adding about $14,000 spend to the card, even though it was all refunded.
After that fiasco, I instantly earned the British Airways Travel Together ticket.  Unfortunately, I ended up selling the miles and not using it, but it was cool to get it so easily!
What do you now know about collecting miles and points which you wish you knew when you started out?
It's good to research where you want to go, what hotels you want to stay in, etc. BEFORE you start collecting points.  For instance, I collected a bunch of Delta Skymiles before I realized that I hated flying on Delta and their redemptions were awful.  Had I known that (or thought about it) ahead of time, I would have planned to rack up points in other programs instead.
The absolute best program for me so far has been Southwest.  I got the Southwest Companion Pass back in early 2012 and used the crap out of it through 2013.  And this year, I earned the Southwest Companion Pass for the 2nd time.
What would your readers be surprised to know about you?
My wife and I will soon be living in a house less than 200 square feet.
I'm building it entirely myself.  And I plan to build an awesome deck on our plot of land as soon as the house is done that will house solar panels and a rain-water catchment system.  The house I'm building now will already be hooked up to rain-water catchment.  We're aiming to live as off-the-grid as possible.
The nice thing about the place we're moving is that it already has power and high speed internet (no water).  Although we want to live off-the-grid, we're perfectly fine using what's already there, albeit sparingly.
We were married at Disney World (our wedding theme was the Disney movie "Up") and we celebrated our 1st anniversary there as well.  I booked the Waldorf Astoria Orlando for 6 nights for 227,000 Hilton points.  We heard a guy bragging to his friend in the elevator that he was paying $500 a night. (HEEHEE!)
Any parting words?
I've learned the hard way that for most things that seem magical to other people, they just take hard work to achieve.  Once my wife and I are living in our Tiny House, mortgage-free and debt-free (our only current debt is the land loan at ~$14,000), we will truly be living richly.
But it will have taken over 2 years of hard sacrifice to get there.  I quit my desk job as an Electrical Engineer in 2011 to move around the country with my wife and start my own business.  It was incredibly tough trying to make it work, but here in 2014, I've acquired a steady flow of web development clients, I rebuild old iPods for audiophile consumption, and I even just built a website for fart-filtering underwear (would be great to see these required on flights!).
None of it was easy, but I kept working at it and finally got to where I am.  I'm by no means ridiculously successful, but I'm living a very unusual life and with the help of others, I'm making it work.  I can actually say that my wife and I have never gone in the red in our checking account, although we've gotten very close!
All of this to say, there's no magic way to achieve anything.  Want to travel for free?  Work at saving up points.  Want to get healthy?  Diet and exercise.  Want to build a house for yourself?  Just do it!  I'm absolutely not a subscriber to magical thinking and neither is my wife, but we both definitely believe that we can accomplish just about anything as long as we try.
Casey
– Thanks for sharing your thoughts on having
Big Travel with Small Money!
If you'd like to be considered for our interview series, please send me a note!
Editorial Note: We're the Million Mile Secrets team. And we're proud of our content, opinions and analysis, and of our reader's comments. These haven't been reviewed, approved or endorsed by any of the airlines, hotels, or credit card issuers which we often write about. And that's just how we like it! :)