4 Days Exploring Iceland for No Added Airfare Cost!
Signing up for credit cards through partner links earns us a commission. Terms apply to the offers listed on this page. Here's our full advertising policy: How we make money.
Update: One or more card offers in this post are no longer available. Check our Hot Deals for the latest offers.
Welcome to the next installment of our Reader Success Series where Million Mile Secrets Readers share how they booked a trip with miles & points to get Big Travel with Small Money!
Jeanne is here to share her reader success story and show folks it's possible to travel without spending a lot of money.
A big thank you to Jeanne for sharing her story!
Please introduce yourself to everyone and tell us how long you've been involved in the miles & points hobby.
Jeanne Burch. I've been using travel awards for about 5 years, after several business trips to Las Vegas on Southwest gave me enough miles to fly to Orlando for a vacation.
What was the goal of your trip?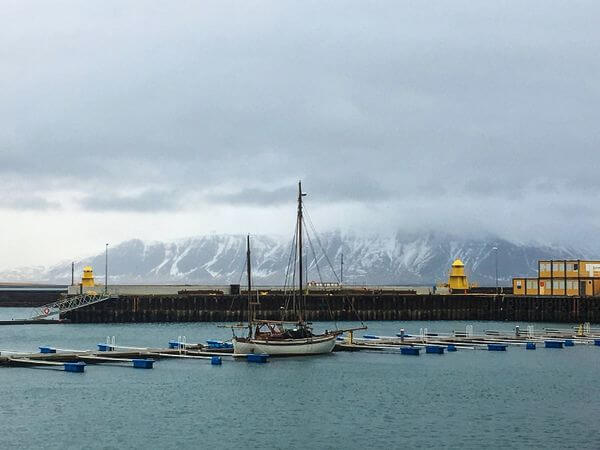 What cards would you recommend to someone starting out with miles & points?
I use my Chase Hyatt card (no longer offered) for all expenses.
Note: Although the Chase Hyatt card is no longer available to new applicants, The World Of Hyatt Credit Card is a good pick to earn bonus Hyatt points for airfare purchases made directly through airlines. Here's a review of The World of Hyatt card.
What was the most challenging part about planning your trip? How did you solve it?
Coordinating the flights. I did it myself, leg-by-leg.
I was terrified that I got a date wrong or that I didn't give myself enough time to get from one airline to the next in Reykjavik on the trip home. But I made all connections without incident. Landing at the airport in Reykjavik on the way back was amazing. I didn't see the ground until we were practically on it!
On the way there, I did get a glimpse of the Northern Lights out the window of the plane, although unfortunately I didn't see any while I was there. The conditions weren't right. That just means I have to go back! 🙂
Give us a few recommendations or tips for what to do at your destination. Parks, restaurants, hidden gems, etc.
Hellisheidavirkjun Power Plant, one of the largest geothermal plants in the world. Iceland uses geothermal power for most of its energy needs. This provides endless hot water which, coming from California where water is rationed, I very much appreciated!
It's true the water carries a whiff of sulfur, but that's something you get used to quickly. According to my guide, there are very few thermostats in Iceland. The way people regulate the heat is by simply opening a window. My room at Guesthouse Galtafell didn't have a thermostat. Because the hot water is run under the floor in most buildings, however, the floor was always toasty with an interior temperature that was always comfortable.
Reykjavik itself is a small, lively harbor city that is very friendly to tourists. The opera house, Harpa, is right next to the harbor. It has fascinating architecture and spectacular views.
For a birds' eye view of the city, pay ~$15 to go to the top of Hallgrimskirkja, a church built on top of a hill that is visible almost everywhere in Reykjavik. There are many museums in Reykjavik, although I only had time to visit a couple. Most of the museum signs are in English and Icelandic, as are most menus.
My favorite was The National Museum of Iceland, which has fascinating interactive exhibits exploring Iceland's settlement history. It was also notable as the only place in all of Reykjavik that had decaf coffee and lattes in its cafe.
For food, there is standard (for US visitors) fare such as hot dogs and hamburgers. But there are many restaurants that specialize in vegan and vegetarian fare. Kryddlegin Hjortu was recommended by a local tourist center as a place to get a light meal. Imagine my surprise when it turned out to be an Indian restaurant!
The soup bar, however, was wonderful – endless soup and bread for a price that was (relatively) inexpensive by Reykjavik standards. The mushroom soup there was the best soup I've ever had. EVER.
Cafe Loki is near Hallgrimskirkja and has fantastic breakfast fare, including authentic Icelandic foods (helpfully listed in the menu as "Icelandic Breakfast No. 1" etc). I had Icelandic Breakfast No. 3, which featured 2 homemade rye bread slices, one with mashed fish (which tasted like warm potato salad to me) and the other with egg and herring, and rye bread ice cream on the side. Yes, rye bread ice cream. It was delicious.
At the Geysir Bistro I indulged my more adventurous side during dinner It was also delicious, but it didn't taste that different from regular ol' cow meat. This restaurant and many others offer various meals with Minke Whale meat and local favorite sheep's head, both of which I balked at. I did have puffin as an appetizer several times and even tried the local dare-you-to-eat-this "rotten shark" appetizer (also called "fermented shark" in some restaurants and bars).
There are only 4 or 5 small pieces to this appetizer, which consists of shark meat that has been air-dried for several months. I'm told that it's really more for tourists than for natives, although I've also heard it's a national dish. I can't say it tastes like much of anything – it's more fumes than anything else. It often comes with a strong shot to help it down.
Fortress of Suomenlinna (another World Heritage Site) in Helsinki's harbor on my first day and a hiking tour of Nuuksio National Park my last full day there. All my time between was spent at the Hartwall Arena. If there's any interest in sporting events as a destination, that could be a whole other post!
What did you learn about yourself on the trip?
Being from Southern California, I was concerned about taking a vacation where there was snow. I'm sure that sounds odd, but I've only seen snow a couple of times in my life! I was especially worried about staying warm while I was out on the Golden Circle tour.
However, I did my research and planned well. I managed to stay comfortable and enjoyed the cold weather. Although I did buy some wool gloves the second day I was there. 😉
Want to Share Your Story?
If you'd like to be considered for our reader success story series, please send us a note! We would love to hear about how you travel with miles and points!
Editorial Note: We're the Million Mile Secrets team. And we're proud of our content, opinions and analysis, and of our reader's comments. These haven't been reviewed, approved or endorsed by any of the airlines, hotels, or credit card issuers which we often write about. And that's just how we like it! :)