How to Fly Safely With Food Allergies
Signing up for credit cards through partner links earns us a commission. Terms apply to the offers listed on this page. Here's our full advertising policy: How we make money.
If you're one of the millions of Americans with a food allergy, flying on an airplane can be a bit scary.
And understandably so!  It's an enclosed environment where you're more likely to come into contact with things you normally wouldn't, and medical resources are limited if you do happen to have an allergic reaction mid-flight.
But you shouldn't let that stop you from flying.  As long as you take the proper safety precautions, you can significantly lower your chances of an allergic reaction on an airplane.  Folks with severe food allergies fly safely all the time (including some of us on the team), and so can you!
Almost all of the major airlines also have policies and procedures in place to cater to those who have food allergies.
But there are a few extra precautions you can take before your flight to further reduce the chances of an allergic reaction from occurring!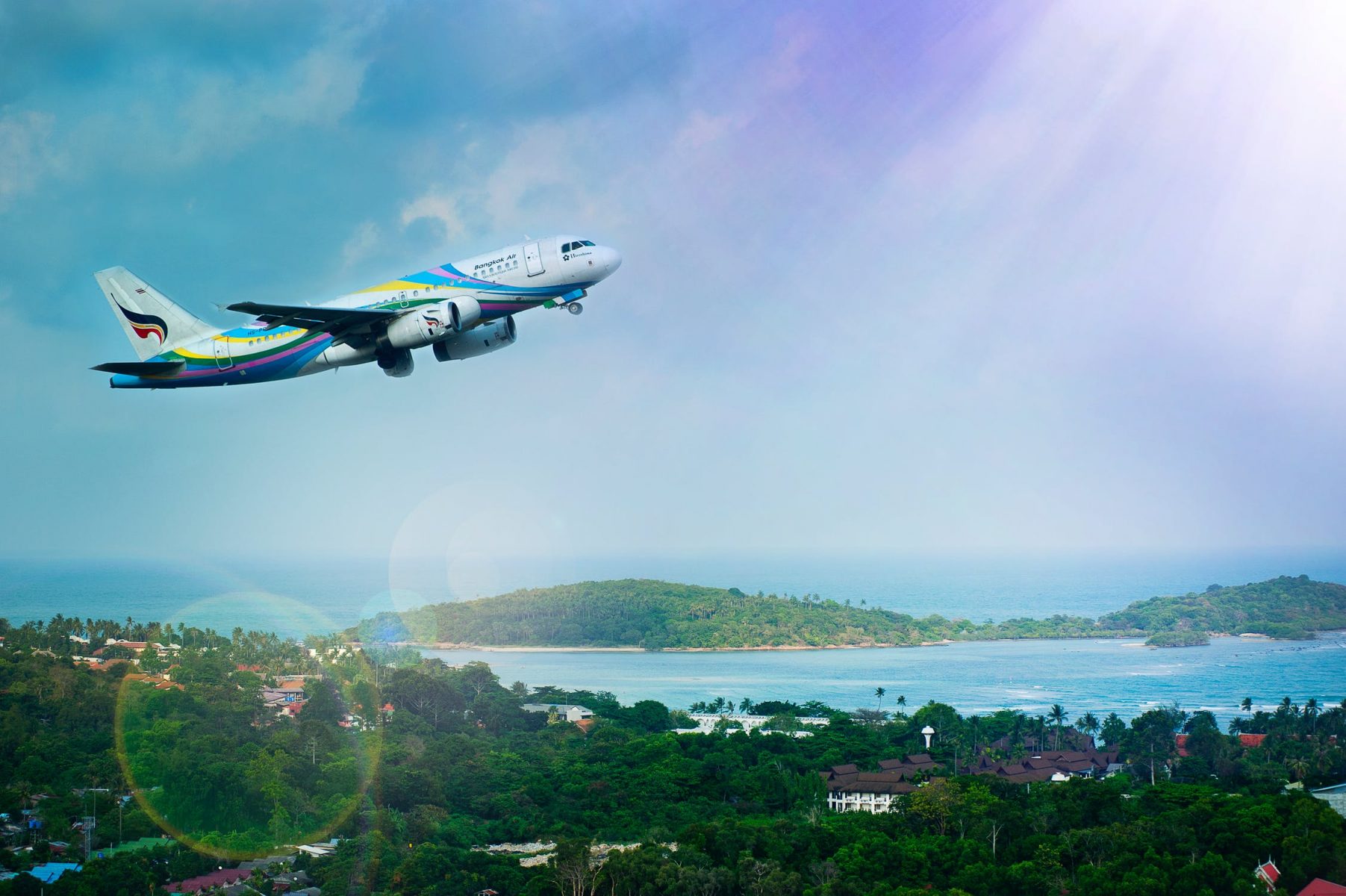 Before You Get to the Airport
Pack Your Medication and Have Proper Medical Documentation 
Getting through TSA's security screening if you have medical supplies, medication, and equipment, can be tricky.  But with just a little bit of preparation, it can be done with minimal hassle!
You're allowed to fly with things like prescription drugs and over-the-counter medications, and you may also bring frozen gel packs needed to cool your medication.  Just remember to declare them to a TSA officer at security screening.  Any liquids that are in a container larger than 3.4 ounces or 100 milliliters must also be declared.
You may be asked to open any bottles of medication for inspection and/or testing.  This typically involves testing a small sample of the liquids, or putting the containers through an x-ray machine.
It's also a good idea to have the proper medical documentation, such as doctor's notes, to prove you are the rightful owner of any prescription or medical drugs.  If a security officer does happen to question you, having this documentation can help facilitate the screening process.
Carry Your Food Allergy and Anaphylaxis Emergency Care Plan
If you do happen to have an allergic reaction, you might not always be able to physically administer your own medication.
For instance, keeping your food allergy medication and anaphylaxis care plan easily accessible next to your epinephrine auto-injector and medication can help medical staff more quickly and properly treat you if you do happen to have an allergic reaction.  And when it comes to a medical emergency, every second counts!
Bring Extra Medication in Case of an Emergency
Just as you might bring extra clothes in case they get dirty while traveling, it's a good idea to bring extra medication in case your flight back home gets delayed.  Bad weather could cause your flight to be rescheduled, or you could encounter traffic on your way to the airport that might cause you to miss your flight home.
If your flight back home is delayed for some reason, the last thing you'll want to be worried about is whether or not you'll run out of medication!
Research Which Restaurants Will Be at Your Airport
If you know you'll have a long layover, or if you plan on arriving at the airport extra early to avoid the possibility of missing your flight, plan for the possibility that you might get hungry or want to grab a bite to eat at the airport by researching which restaurants best cater to your food allergies.
You can look up restaurants in the vicinity and predetermine locations that cater to your allergy.  And if you do end up eating at a restaurant, don't forget to use one of the best restaurant credit cards to earn as many bonus points as possible!
Airport food tends to be pretty pricey though, so if you're trying to save some cash, try finding a restaurant that takes Priority Pass as payment because it could entitle you to a sizable discount.  For instance, Priority Pass members who dine at the P.F. Chang's in the Tom Bradley International terminal at LAX are entitled to receiving $30 off their bill.  If you have one of these best cards for lounge access, it's already included as a perk of being a card member!
It's also worth mentioning that if you're not able to find a restaurant that caters to your food allergies, you may have better luck with the food in an airport lounge.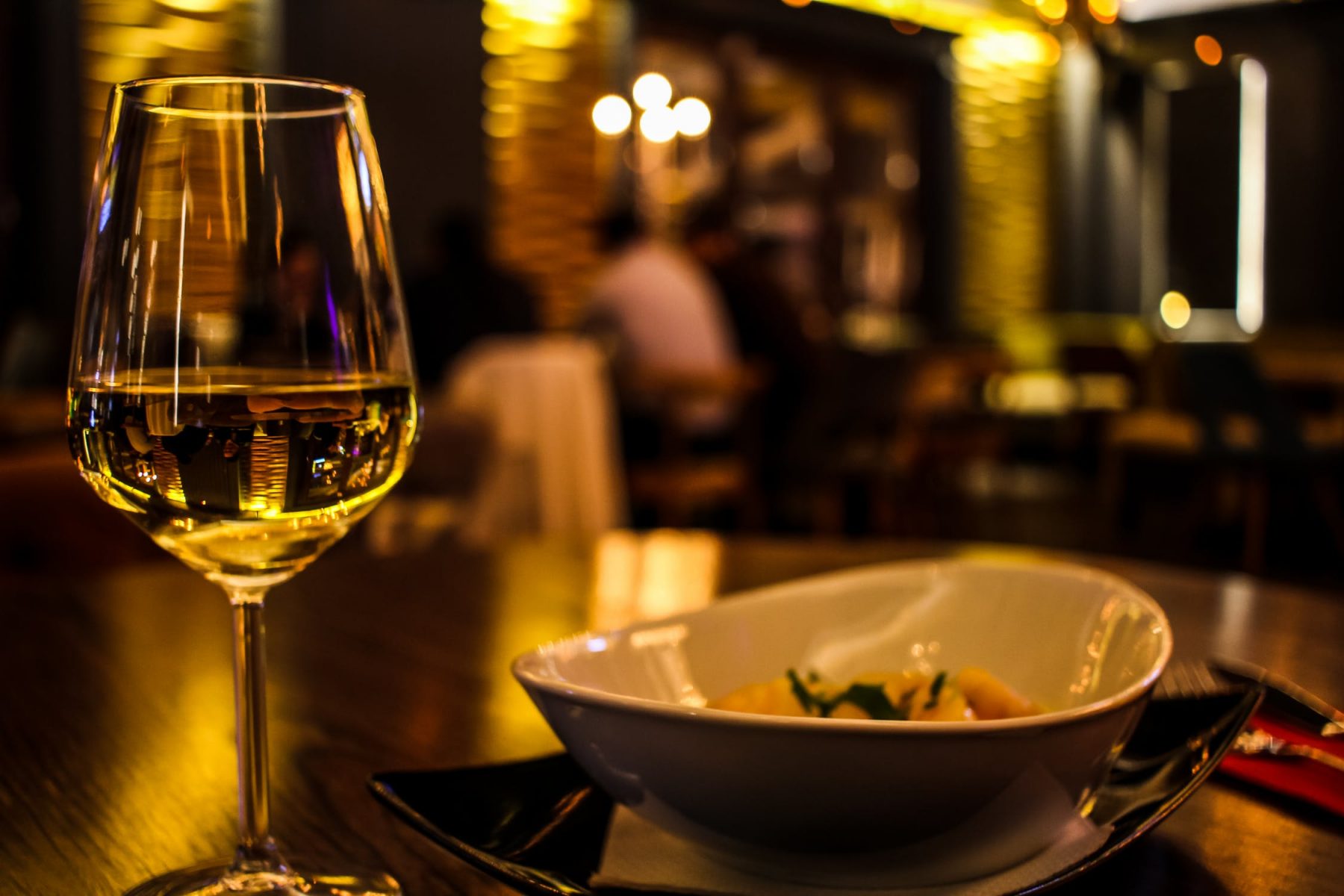 Preparing for Take-Off
Look Into Options for Pre-Boarding
The most common food allergies are:
Milk
Eggs
Fish
Crustacean shellfish
Tree nuts
Peanuts
Wheat
Soybean
If you have a food allergy and declare it during the booking process, some airlines will allow you to pre-board so that you have more time to wipe down your seats, trays, and any other surfaces you might touch.  This will reduce your chances of coming into contact with something that might trigger an allergic reaction.
Delta is one such airline that offers an incredibly generous policy for those traveling with a food allergy.  You can declare your food allergy when booking your tickets, and notify gate agents and flights attendants on the day of your flight, and they'll do everything they can to make sure you have a safe flight.
Here's a table with general info about airlines as they handle allergies.
| Airline | Buffer Rows? | Special meals? | Serves nuts? | Pre-boarding? | How to contact the airline before a trip |
| --- | --- | --- | --- | --- | --- |
| Alaska Airlines | n/a | No | Yes | Yes | Dedicated accessible services line at 800-503-0101 |
| American Airlines | No | Yes | Yes | No | Reservations line at 800-433-7300 |
| Delta | Yes | Yes | No | Yes | Reservations at 404-209-3434 |
| Frontier | n/a | n/a | n/a | n/a | Special services at 801-401-9004 |
| Hawaiian Airlines | n/a | No | Yes | Yes | Reservations at 800-367-5320 |
| JetBlue | Yes | Yes | No | n/a | Reservations at 800-538-2583 |
| Southwest | n/a | No | No | n/a | Reservations line at 800-435-9792 |
| Spirit Airlines | Yes | No | Yes | n/a | Reservations at 800-772-7117 |
| United Airlines | No | Yes | Yes | n/a | Reservations at 800-864-8331 |
Some airlines did not specify their policy on some of the items, and have been marked as "n/a".  If you will be flying on an airline that does not have a written policy for something, it's worth a call to the airline.
Some airlines may not be able to accommodate you, so it's good to have a backup plan.  Many airline credit cards offer priority boarding as a perk of card membership, so you'll be able to board the plane sooner and have more time to wipe down your seat.
If you're extra concerned, you can also request a nut-free buffer zone (though it's not a guarantee).  Joseph has a fatal peanut allergy, but isn't too bothered if passengers in his proximity eat peanuts.  He just consciously tries to not touch many surfaces aboard the plane, and he keeps his hands away from his face.
What to Do When Traveling Internationally
Flying anywhere overseas where you don't speak the language can be a nerve-racking thing because there's always the possibility of having something lost in translation when notifying restaurant staff or flight attendants of your food allergy.
That's why plenty have sworn by SelectWisely chef cards.  They're translation cards that you can customize to list your specific food allergies, special dietary restrictions, and medical needs/procedures.  You can hand these to flight attendants or restaurant staff as a way to formally let them know of any special care they'll need to take with your food order!
Another good idea is to contact the airline ahead of time to learn which meals are being served.  They might be able to make special arrangements for you, or at the very least, you'll know what to expect.
Bottom Line
Having a medical emergency on a plane can be especially dangerous, because your medical resources are limited.  It's best to play things safe and only eat food you're absolutely certain will not affect you.  And if you can, purchase food ahead of time so you can eat risk-free.
Many airlines will do their best to accommodate your food allergies.  But if you don't feel safe, just remember that you could be well within your right to request a full refund!  JetBlue, for instance, has a written policy that states they will issue a full refund if they're not able to provide certain accommodations, such as a buffer-free nut zone.
Let us know if you've flown with a food allergy, and what your experience has been like.  Are there any airlines that seem to cater toward your medical needs more than others?
Editorial Note: We're the Million Mile Secrets team. And we're proud of our content, opinions and analysis, and of our reader's comments. These haven't been reviewed, approved or endorsed by any of the airlines, hotels, or credit card issuers which we often write about. And that's just how we like it! :)