Signing up for credit cards through partner links earns us a commission. Terms apply to the offers listed on this page. Here's our full Advertising Policy.
Before you start booking your trip, it's important to make sure you have the proper documentation!
World Travel 101 – Index
Part 2 – Travel Documents

Will You Need a Passport?
If you're planning on traveling outside of the US and its territories, you'll likely need a passport.  There are a few exceptions.  But otherwise, US citizens of all ages (babies and children too!) need a valid US passport when traveling abroad.
Emily:   I tell people to allow 6 to 9 months before planned travel to get their new passports.  It just isn't worth it to risk missing your trip because you still haven't gotten your passport!
Emily:   Delays are frequent because the US government is so particular with the applications.  My aunt applied for a passport ~4 months before her trip, and there was a delay because of a name change.  She barely got her passport in time (2 weeks before the trip!)
How to Apply for a Passport
Link:   US Passport Online Application
Link:   US Passport Application PDF
Step 1 – Complete & Submit Your Application
If this is your 1st passport, you'll have to submit your application in person.  You can complete the application online.
Hand in your application at a Passport Acceptance Facility near you.  Keep in mind, many locations require you to make an appointment.
Step 2 – Make Sure You Have Proper Documentation & Identification
You'll need to submit 1 of the accepted documents and 1 form of identification.  Bring a photocopy of the documentation you're submitting.
Step 3 –  Passport Photos
Check the listing of your local passport acceptance locations to see if they offer passport photos.  This is a convenient way to get everything done at once.
But wholesale clubs like Costco and Sam's Club typically have the lowest prices.  Prices run from ~$6 to ~$10 for 2 passport photos.
Note:  Call ahead to check their hours and make sure the store's passport printing service is working!
How Much Will Your Passport Cost?
Link:   Passport Fee Calculator
A new passport for adults (16 or older) costs $110 and a child (under 16) passport costs $80. This is just for the passport book, you may be charged more for additional services & processing fees.
Use the fee calculator to get an estimate of your costs.
How Long Will It Take to Get Your Passport?
Link:   Check Your Passport Application Status
You can check your application status online.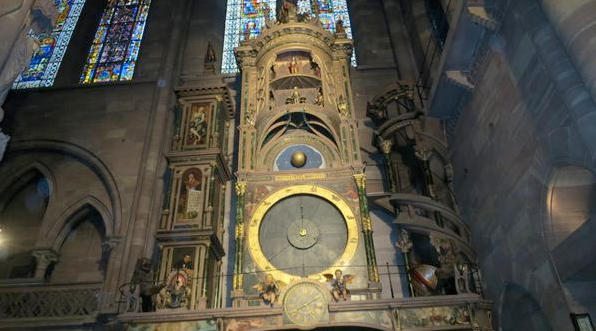 It could be 4 to 6 weeks before you get your passport in the mail.  So make sure you submit your passport application well in advance (6 to 9 months) of any international travel!
Need Your Passport in a Hurry?
Folks submitting an application close to their departure date should apply at a regional Passport Agency.  But you'll be charged a $60 fee to expedite your application.  You can also pay an extra ~$15 for overnight delivery.
If you have a life or death emergency that requires you to travel within 24 to 48 hours, you can get emergency service at a regional passport agency.  Keep in mind, you may be asked to provide documentation of your emergency.
Will You Need a Visa?
Link:   How to Use Timatic
Link:   Timatic via United Airlines website
Link:   Timatic via Star Alliance website
Along with a passport, you may need a visa to visit certain countries.  However, US citizens can travel to over 150 countries without a visa.  For most European countries, you won't need a visa.
Visa requirements are different for each country and can change often.
You can use Timatic to help you determine if you will need a visa for your next trip.  Timatic is a paid service, but you can use it for free on the United Airlines and Star Alliance websites.
While Timatic is a great tool, it's best to double-check with your embassy for the specific visa requirements of other countries.
A quick search on Google and travel guidebooks are also good sources for visa information.
Note:  Allow plenty of time for your visa application to process.  In some cases, you'll have to mail your passport to get your visa stamp.
Bottom Line
Before you begin booking your trip abroad, make sure you have the necessary documentation to get into the countries you'll be visiting!
Most folks (even children!) will need a passport when traveling outside the US.  Timatic is an fantastic tool that can tell you whether or not you'll also need a visa.
It's very important to plan ahead because it can take up to 8 weeks or longer to get some of the necessary travel documents for your trip!