"They need more dad time, and I need more time with them!"
Signing up for credit cards through partner links earns us a commission. Terms apply to the offers listed on this page. Here's our full Advertising Policy.
Don't forget to follow me on Facebook or Twitter!
Welcome to the next interview in our 
interview series
 where travel bloggers share their thoughts on having 
Big Travel with Small Money!
Miles & Points Interview: Pizza in Motion
Ed writes Pizza in Motion to share folks how to travel more comfortable.  Ed's also a co-founder of the popular MilePoint community.  And he's also giving away a $100 gift card on his blog.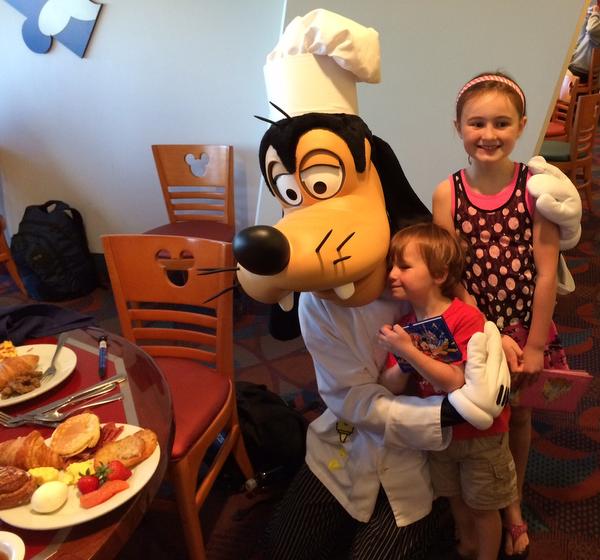 How and when did you start collecting miles and points?
I started collecting points back in late 1999 when a job I had taken required a very small amount of travel.  However, travel (and specifically free travel) has been something of an interest since I was very young.  My father earned 1 million miles on American Airlines the hard way, butt-in-seat on American and TWA (American acquired them along the way and merged his accounts).
We used to take family vacations using those miles.  Back then, a free airline ticket usually came with a rental car and a hotel, a far cry from the way things are today.
When I had the opportunity to start collecting towards free travel on my own, I jumped right in.
Why did you start your blog?  What's special about it?
I started blogging for the first time about 5 years ago because my best friend had been blogging and it seemed like a great way to communicate with family and close friends about things that I wanted to talk about.  And, I love to write.  I started very broadly, discussing sports, politics, travel, you name it.  That became a bit exhausting to keep track of.
A family tragedy made me consider what was truly important and I needed a bit of time away from the keyboard.  When I came back, I took advice from a friend to focus more on one topic.
I was an avid travel enthusiast, so I gravitated to that.  It doesn't mean I don't love talking sports or politics, so feel free to drop me a line if you want to argue over the decline of the NBA, the DH in baseball or the current state of US politics.
Travel blogging has become a crowded space.  While I certainly cover topics others do, I focus more on family travel with a focus on luxury travel.  That being said, we're perfectly happy hopping in the car for a drive to a 2-star property if there's something fun for the family nearby.
I also think I'm unabashedly honest.  I had a business contact ask me why I said some negative things about a product his company offers.  I told him it was because at that time, his product wasn't that good.
He thought because we had an existing business relationship, I would have checked with him before writing my (somewhat) negative review.  But, that wouldn't have been accurate for my readers.  I'm also happy to trumpet the things I love in travel (Executive Platinum status on American Airlines, Hyatt Diamond) and self-expose myself for that bias.
What's the one single thing people can do to get more miles?
Boy, what a loaded question.  The list of things to do to earn miles is endless.  And, I often tell people that's where some folks get in trouble.  They either try to do too much or and get overwhelmed or are afraid to jump in with all the different options.
I always prescribe a "low hanging fruit" strategy.  Ask yourself what things you do most frequently and figure out if altering the behavior on something you do often can earn miles.  Good example?  Let's say you drink Starbucks every day.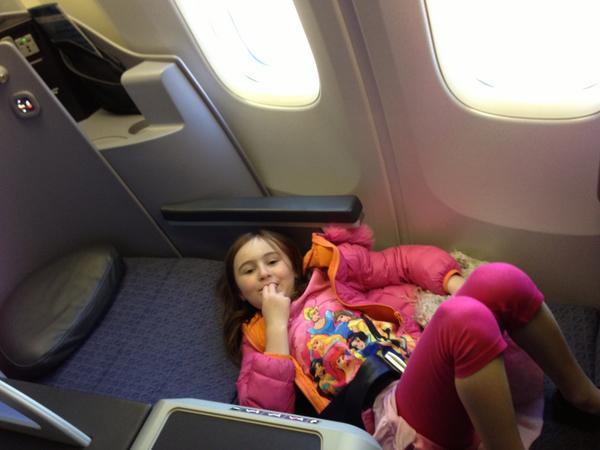 Make sure you've got an Ink Bold card and head to your office supply store to buy Starbucks gift cards for 5 points per dollar.  Load them on your smartphone so you don't have to keep track of them.  Once that bears fruit, you can try and add something else.
But, trying to start with something that's not part of your normal routine can seem too much like work and take a long time to pay off.
What's your most memorable travel experience?
My most memorable travel experience was taking my wife to Italy.  We landed in Rome and took trains to Venice and Florence.  We fell in love with Venice even though some friends had told us it wasn't their favorite place.
It just fit us so well.  We flew over in business class and enjoyed top flight hotels everywhere we went.  We fell in love with Italy and it reciprocated, compelling us to go back with our daughter, my father and his girlfriend so I could show my dad where our family roots were in Southern Italy.
In fact, I think I hear Italy calling our name again….
What do your family and friends think of your miles & points hobby?
My family and friends fall into the two obvious groups.  There's those that think I'm nuts.  Then, there's those that think I'm nuts but really enjoy the free travel I help them earn.  So, maybe just one group.  🙂
Is there any tool or trick which you've found especially useful in this hobby?
In terms of an invaluable tool, I'd have to say Expert Flyer has been the tool I most relied on for years to help piece things together.  But, I think relationships are the ultimate tool in this hobby.  There's no way to know everything.
I'm never afraid to ask questions about how other folks put together a great trip.  I might not need that information today, but all that info helps me craft better trips in the future.
What was the least expected way you've earned miles or points?
I can remember test-driving a $50,000 luxury car, back when I didn't make $50,000 a year, to earn miles.  Not sure if the sales guy thought I was truly interested or not.  I remember signing up for the dining programs the airlines offer years and years ago.
I don't participate much anymore because the payouts have worsened,  but I make sure all my credit cards are still registered.  Every once in a while I'll pick a restaurant while traveling because it's interesting, only to have miles show up in my account a few weeks later.  Surprise!
What do you now know about collecting miles and points which you wish you knew when you started out?
When I started traveling for business, I wasn't focusing on any specific airlines or hotel chains.  Some of that was because my employer dictated a lot of those decisions.  But, when the choice was mine my strategy was still scatter-brained.
I didn't put value in flights on random airlines.  I even let miles expire. Being organized was certainly a skill I wish I had clicked on earlier.  But, an even bigger tip I learned was understanding all the options out there.
I was singularly focused on American Airlines because my father always flew them.  And, while I'm still loyal to them, I had plenty of situations where earning American Airlines miles cost me in the long run, including moving large chunks of Starpoints to American in the pursuit of lifetime status at the expense of more valuable opportunities.
What would your readers be surprised to know about you?
I love these questions, but this is sure a tough one.  Maybe it would be surprising to know I was actually in the pizza business, albeit decades ago.  Or that I was a clean-cut military ROTC boy before foregoing that in favor of long hair and an earring.
There are pictures out there, but I'm not sharing!  Maybe most surprising given my passion for miles and points is that, despite that love, there's nothing I love more than simply coming home and relaxing with my wife and two lovely children.
They need more dad time, and I need more time with them!
Any parting words?
Thanks for having me on to answer some questions for your readers!  It's amazing where the world of miles and points has taken me.  I'm even more excited about the places I haven't been yet.
I guess that's the point!  I'm so lucky that some folks took the time to educate me on this exciting, obsessive hobby.  I'm always willing to help someone else realize the same for themselves.
Oh, and check out my blog for a chance to win a $100 Amazon gift card!
Ed
– Thanks for sharing your thoughts on having
Big Travel with Small Money!
Editorial Note: We're the Million Mile Secrets team. And we're proud of our content, opinions and analysis, and of our reader's comments. These haven't been reviewed, approved or endorsed by any of the airlines, hotels, or credit card issuers which we often write about. And that's just how we like it! :)