"As My Friends Described Me, I'm Just a Dork That's Looking for a Gym Around the World"
Signing up for credit cards through partner links earns us a commission. Terms apply to the offers listed on this page. Here's our full Advertising Policy.
Don't forget to follow me on Facebook or Twitter!
Welcome to the next installment of our
interview series
where folks share their thoughts about Big Travel with Small Money!
Miles & Points Interview:   Pursued Adventures
James founded Pursued Adventures as a way to bring back the love of traveling by making traveling part of your vacation and not just a means of getting to your vacation.
You can follow James on Instagram.   And he's giving away two $50 Amazon gift cards!
How and when did you start collecting miles and points?
I'm a relatively new player to the whole points and miles game.  When I 1st started traveling, I (like everyone else) just chose the cheapest flight or the most affordable hotel.  I never really bothered signing-up for frequent flyer or hotel rewards programs because I "didn't travel that much."
But once I started traveling "that much," I still chose the cheapest flight and hotels.  Because of that, I ended up with a bunch of miles and points spread across numerous programs.
It wasn't until 2009 that I started dedicating my loyalty to 1 specific airline and hotel chain.  At the time, I did some research on where I liked traveling to and the airlines and hotels that had a big presence in those areas.  I ended up choosing United Airlines for their network and Hilton hotels for their variety of hotels throughout the globe.
It didn't matter where I wanted to go.  United Airlines could get me there and Hilton had a place for me to lay my head down.
This was based on my personal travel habits and I don't recommend them for everyone.  They just happened to be perfect for me at the time and I have stayed with them ever since.  Because I have been with them for so long, you will find plenty of news and trip reports about United Airlines and their Star Alliance partners along with information and hotel reviews about Hilton brand hotels on my blog.
Why did you start your blog?  What's special about it?
Like I said earlier, I'm still a relatively new player to the points and miles game and I haven't been blogging for that long.  I started my blog in August of 2013, as a way for me to share my tips, tricks and experiences with other people.  I didn't have all the answers or know all the tricks to travel hacking but I was determined to learn as much as I could.
The more I learned, the more I shared with others.  And the more I shared with others, the more others started coming to me for advice.
The advice was always the same.  Open this credit card, shop at this store, use this website and so on.  It's nothing new to us but to someone that was still using cash currency to pay for purchases, it was a whole new level of maximizing value and earning miles than they have never thought of before.
Most of my posts started off as a curiosity to certain topics.  I wondered how to accrue these miles or how to redeem those points.  I set out to research the topic, gathered all my information and then shared them with others on my blog.
I think what separates me from the other bloggers is that I'm more relatable for the average traveler.
On my blog, it's not all about First Class flights and Presidential suite reviews.  I have those too, but I also talk about my travels on coach flights and my stays in standard rooms at the DoubleTree.  They're not as glamorous as the First Class trip reports but they're still important and can be valuable if you're deciding between 2 hotels or airlines.
If you're paying out of pocket for your next trip to Japan, do you want to read about which airline has the best coach service to Tokyo?  Or do you want to read about an aspirational product that you can't afford or don't have enough miles to redeem for?  Well, truth be told I would want to read about both and that's why I made sure to include both the luxurious trip reports and the practical side of traveling as well.
I'm also a very visual person.  All of my trip reports now include a photo slideshow to accompany the text.  I know there are plenty of people out there that enjoy a good photo slideshow so these new trip reports with photos galore are dedicated to them.
Pictures do speak a thousand words and you can count on my reviews to include a lot of them.
What's the one single thing people can do to get more miles?
I think the single most important thing people can do to get more points and miles is to double dip on their spending.  I'm not saying spend more money.  I'm saying get more points and miles for the spending that you already do.
Let me give you a personal example.  I love Groupon and I make purchases from their website all the time.  From Crossfit classes to discounted meals and weekend trips, I'm a sucker for all that.
Let's just say there's a Groupon deal for dinner at a local restaurant for $50.  In my 1st scenario, I can go directly to Groupon's website and use my credit card to purchase the Groupon.  Using my Chase Ink Bold card, I would earn 50 Chase Ultimate Rewards points ($50 Groupon x 1 point per dollar spent) for my Groupon purchase.
Now, let's look at scenario #2.  I drive to any office supply store such as Staples or Office Depot and purchase a $50 Groupon gift card using my Chase Ink Bold card.  I then jump on my computer and instead of going directly to Groupon's website, I go to United's MileagePlus shopping portal.  There I search for Groupon, click on the referral link to Groupon's website and then make my purchase using the $50 gift card that I just purchased from Staples.
With both scenarios, I spend $50 on my Chase Ink Bold card but there's a huge difference in the points accrual.  In scenario #1, I only earn 50 Chase Ultimate Rewards points.  In scenario #2, I earn 250 Chase Ultimate Rewards points ($50 Groupon gift card x 5X points per dollar) and 150 United Airlines miles ($50 Groupon x 3X points per dollar through shopping portal).
How is that you ask?  Because my Chase Ink Bold card earns me 5 points for every dollar I spend at office supply stores.  So I earn 250 Ultimate Rewards points for buying the Groupon gift card at Staples or Office Depot (5 points per dollar x $50).  And by shopping through United's MileagePlus shopping portal, I earn an additional 3 miles for every dollar I spend at Groupon, which means I get another 150 United Airlines miles (3 points per dollar x $50).
Those are just 2 examples of how you can maximize your points earning potential.  Office supplies stores carry gift cards for other online stores such as Nordstrom, Macy's, Amazon and others.
Don't have a Chase Ink Bold card?  How about the American Express EveryDay Preferred card where you can earn up to 4.5 Membership Rewards points at grocery stores.  You know what they sell at grocery stores?  That's right, gift cards.
Now I know what you're thinking.  That seems like a lot of work for some extra miles, but it's really not that inconvenient.  Just think of it as items to buy as part of your weekly shopping list.  When I'm at an office supply store, I buy a bunch of gift cards for places that I know I'm going to spend money at for the week.
The shopping portals doesn't require you to use an airline's branded credit card or even a credit card at all.  You can pay with any credit card, debit card or gift card.  And all the airlines including Alaska Airlines, American Airlines, Delta Airlines, and US Airways have a shopping portal.
When using online shopping portals, be sure to always check with the different airline shopping portals as some of them will offer a better benefit for certain stores.  For example, I just checked the Alaska Airlines, American Airlines and United Airlines shopping portals for Nordstrom.  Both Alaska Airlines and American are offering an additional 4 miles per dollar spent through their shopping portals.  Not bad but checking the United Airlines shopping portal, I saw they are offering 6 miles per dollar spent.
Here's another example of double dipping.  My Chase Ink Bold card earns me 2 Chase Ultimate Rewards points for every dollar spent at gas stations.  On the surface, that seems like a pretty good deal right?  Wrong.  Why settle for 2 Chase Ultimate Rewards points when you can earn 5 Chase Ultimate Rewards points instead?
All office supply stores sell gas gift cards.  So instead of getting 100 Chase Ultimate Rewards points for $50 worth of gas at a gas station, go buy a $50 gas gift card at an office supply store and earn 250 Chase Ultimate Rewards points (5 points per dollar at office supply stores x $50 gas gift card) instead.
You can then use the gas gift cards at the gas station.  They don't cost you any more at the office supply store, there are no activation fees, and they can potentially save you in 2 additional ways.
First, some gas stations have a cash price and a credit card price.  The credit card price is usually about 10 cents more per gallon than the cash price.  Using a gas gift card, they will always charge you the cash price.  Thus saving you more money at the pumps.
And secondly, using a gas gift card can save you from being a victim of credit card fraud.  Let me explain.  If you guys haven't heard, credit cards are getting skimmed left and right throughout the country.  That's when crooks obtain your credit card number and make fraudulent purchases on your credit card without having to steal your actual credit card.
Because people are still in possession of their credit cards, oftentimes they don't realize that their credit card number has been compromised.  Crooks go out and make thousands of dollars worth of purchases and you get stuck with the bill.  Of course you can get the charges reversed from the credit card companies, but it's still a hassle having to cancel your card, getting a new credit card and updating all of your auto-payments.
Now take a guess on where the majority of credit card compromises occur.  That's right, restaurants and gas stations.  So how do you protect yourself?  Use gas and restaurant gift cards..
See, it's a win-win-win situation all around.  I'm not just earning more miles by using a gas gift card, I'm also saving more money and protecting myself from fraud.
What's your most memorable travel experience?
I have been on some amazing trips but my most memorable travel experience has to be a family trip we took back in 2008.  That's right, a family trip.  And I'm not talking about a trip with my wife and kids (I'm single).
I'm talking about a trip with my parents.  LOL.  Can you believe that?
My family immigrated to the United States from Vietnam back in 1977 and they have been wanting to go back to visit family and friends for a long time now.  As luck would have it, my mom was able to wrangle all of us together for a family trip back to Vietnam (and a side trip to Thailand) back in the summer of 2008.  I'm talking almost 30 of us, my parents, siblings, aunts, uncles, and cousins.
It was an amazing trip and I'm glad that I was able to go with my family.
My parents took us around the country and showed us where they grew up, went to school and hung out as children.  We got to see their old house and even re-connected with some family and old friends.  By itself, it was an incredible trip, but what made the trip extra memorable for me was that I got to see my roots and most importantly, I got to experience it with my family.
I think as humans, we all have this inherent desire to learn more about ourselves, to find out about our ancestors and discover our origins.  And what better way to do all that than with your family.
With the advent of online family origin websites, it's becoming easier and easier for us to trace our roots back and I highly recommend all your readers discover their origins and visit their homeland.  Who knows?  They might be surprised by what they learn about their family history.
What do your family and friends think of your miles & points hobby?
I'm very lucky in this area.  I know a lot of other fanatics out there with significant others that don't quite understand their obsession with miles and points.  Fortunately for me, I've been able to "convert" my family, friends, and colleagues and now I'm surrounded by other addicts.
No matter where I want to go or when I want to go, I will always have someone to travel with. 🙂
Is there any tool or trick which you've found especially useful in this hobby?
The only tip I have is never let 1 point or mile go unclaimed!  You should always be rewarded for your travel or spending and those points and miles add up more quickly than you think.  That being said, you should have signed-up for all the frequent flier and hotel rewards programs by now.  But if not, do it soon!
The key though is to not spend more money to get more miles and points.  The goal is to get more miles and points with the money you already spend.  Don't spend more just to get more.  Try getting more without having to spend more.
What was the least expected way you've earned miles or points?
The least expected way I earned miles has been with the dining rewards programs.  If you don't know, in addition to the online shopping portals, all the major airlines have a partnership with the dining Rewards Network.  You register your credit cards with this program and when you use your registered card at any of their partner restaurants, you get a mileage bonus.
That's it.  There's no additional cards to carry, no coupons to clip or anything else.  Eat.  Pay.  Get miles.  And the best part, it's free to join, easy to use, and a nice little surprise when you earn miles for a restaurant that you didn't know was a partner restaurant.
What do you now know about collecting miles and points which you wish you knew when you started out?
Collecting miles and points is fun but it's only part of the fun.  The real fun comes in redeeming those points and miles for incredible trips around the world.
My biggest regret is I wished I knew more about redeeming my miles and points when I 1st started out.  I can't tell you how many times I wasted more miles than I needed to or redeemed for a coach flight because I didn't know how to search for Business or First Class awards.
Let me give you an example.  Two years ago I planned a trip to South Africa using my United Airlines miles.  I didn't know that I could search segment-by-segment and piece together a complete itinerary by myself.
I thought I had to go with what the phone agent gave me or what the website pieced together.  Because of that, I ended up paying for a Business Class award redemption for a mixed cabin itinerary with 1 of the longest segments, a 14+ hour flight from Frankfurt to Cape Town, in coach.
Knowing what I know now, I would have searched the individual segments until I pieced together a complete Business Class trip.  Never settle for a mixed cabin itinerary!
What would your readers be surprised to know about you?
People don't expect this from me because I don't "look the part" but I'm actually a huge dork.  I love all things gadgets, games, comics, science fiction and otherwise geekiness.  I go to comic book conventions, play video games, and would wait in line all night for the next Star Wars movie or Apple product.
I know.  I'm a dork.  I can't help it. As my friends described me, I'm just a dork that found the gym.
Any parting words?
Thank you, Daraius, for this interview.  It was a pleasure chatting with you and I want to encourage your readers to continue doing what they are doing.  Go travel the world, do it for free (or cheap), and be goodwill ambassadors for the United States.
I've said this before and I'll say it again.  You can visit the world but if you don't meet the locals and learn about different cultures (or something about yourself), then you really haven't traveled.  So go out there and travel.
James
– Thanks for sharing your thoughts on having
Big Travel with Small Money!
If you'd like to be considered for our interview series, please send me a note!
Chase Sapphire Preferred® Card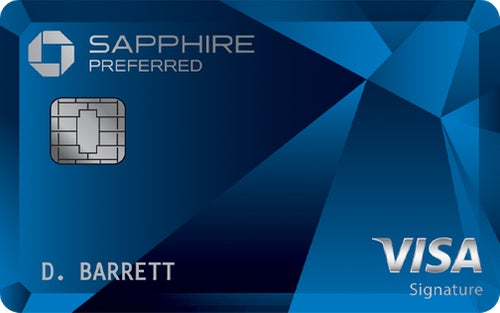 APPLY NOW
Chase Sapphire Preferred® Card
Earn 80,000 bonus points after you spend $4,000 on purchases in the first 3 months from account opening. That's $1,000 when you redeem through Chase Ultimate Rewards®. Plus earn up to $50 in statement credits towards grocery store purchases within your first year of account opening.

Earn 2X points on dining including eligible delivery services, takeout and dining out and travel. Plus, earn 1 point per dollar spent on all other purchases.

Get 25% more value when you redeem for airfare, hotels, car rentals and cruises through Chase Ultimate Rewards®. For example, 80,000 points are worth $1,000 toward travel.

With Pay Yourself Back℠, your points are worth 25% more during the current offer when you redeem them for statement credits against existing purchases in select, rotating categories.

Get unlimited deliveries with a $0 delivery fee and reduced service fees on eligible orders over $12 for a minimum of one year with DashPass, DoorDash's subscription service. Activate by 12/31/21.

Count on Trip Cancellation/Interruption Insurance, Auto Rental Collision Damage Waiver, Lost Luggage Insurance and more.

Get up to $60 back on an eligible Peloton Digital or All-Access Membership through 12/31/2021, and get full access to their workout library through the Peloton app, including cardio, running, strength, yoga, and more. Take classes using a phone, tablet, or TV. No fitness equipment is required.
Intro APR on purchases
N/A
Regular APR
15.99%-22.99% Variable
Balance Transfer Fee
Either $5 or 5% of the amount of each transfer, whichever is greater.
Other
Credit Needed
Excellent / Good
Editorial Note: We're the Million Mile Secrets team. And we're proud of our content, opinions and analysis, and of our reader's comments. These haven't been reviewed, approved or endorsed by any of the airlines, hotels, or credit card issuers which we often write about. And that's just how we like it! :)