Signing up for credit cards through partner links earns us a commission. Terms apply to the offers listed on this page. Here's our full Advertising Policy.
Update:   One or more card offers in this post are no longer available.  Check our Hot Deals for the latest offers.
Are you planning a trip to Hawaii?
Via, Mommy Points, The Kauai Humane Society needs your help.
Even if you are NOT interested in adopting a dog, you can help save a dog's life without paying a dime!
If you're flying on Alaska Airlines and returning non-stop to 1 of these West Coast cities:
Oakland
Portland
San Diego
Seattle
You can help the Kauai Humane Society shuttle a dog from Kauai to the mainland where the dog has a much better chance of being adopted.
It's easy and free!
So how can you help?
About Kauai Humane Society
  Link:   Kauai Humane Society
The Kauai Humane Society is the only animal welfare organization on the island of Kauai.  They help dogs, cats, and other small animals find their forever home.
Emily and I visited the Kauai Humane Society during winter vacation and adopted an adorable dog, Trixie, for the day.
But a doggy field trip is not the only way you can help this wonderful organization…
Dogs on a Plane
Link:   Kauai Humane Society Pet Transfer
There are lots of dogs that need a home in Kauai.  So many that the Kauai Humane Society doesn't have enough room for them all.
Kauai has a Pet Transfer Program where they send dogs to shelters in the mainland US where there is available space and dogs get a better opportunity to find a home.
The cost for a dog to fly alone is ~$400.  However, when the dog flies with someone on Alaska Airlines, they will let the dog fly for free.
That's where you can swoop in to save the day.
How to Participate
Dogs from the Humane Society can only fly free on non-stop Alaska Airlines flights from Kauai to:
Oakland
Portland
San Diego
OR Seattle
Alaska Airlines is an excellent value for trips to Hawaii.  That's because you can get to Hawaii on Alaska Airlines with just 12,500 British Airways points from the west coast.  
It's easy to earn British Airways points with the British Airways card.
The Humane Society will meet you at the airport before your flight and do everything to get the dog ready for the plane.  The dog rides with the cargo.  All you have to do is relax and enjoy your flight.
When you arrive at your destination, pick up the dog at baggage claim.  Then meet a representative from the new shelter who will take the dog to its new temporary home.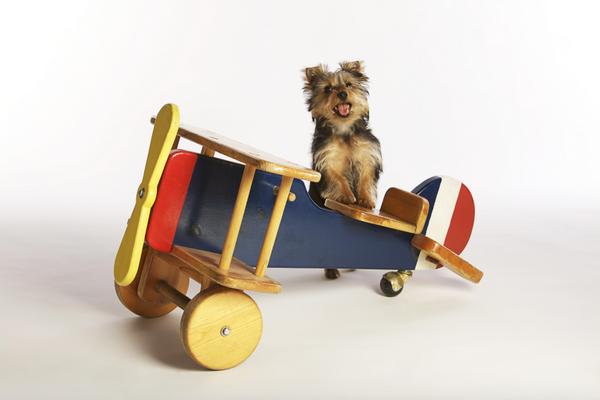 Bottom Line
You can save a dog's life on your next trip home from Hawaii!
Alaska Airlines allows dogs from the Kauai Humane Society to fly free with someone who has a ticket for the flight.  However, your flight must be non-stop to either Oakland, Portland, San Diego, or Seattle.
By getting off the small island of Kauai, a dog will have a better chance finding a new home.
This is an excellent opportunity to do a good deed that contributes the community you're visiting on your vacation!  And it's free!